SEO: Prerequisites for SEO Learning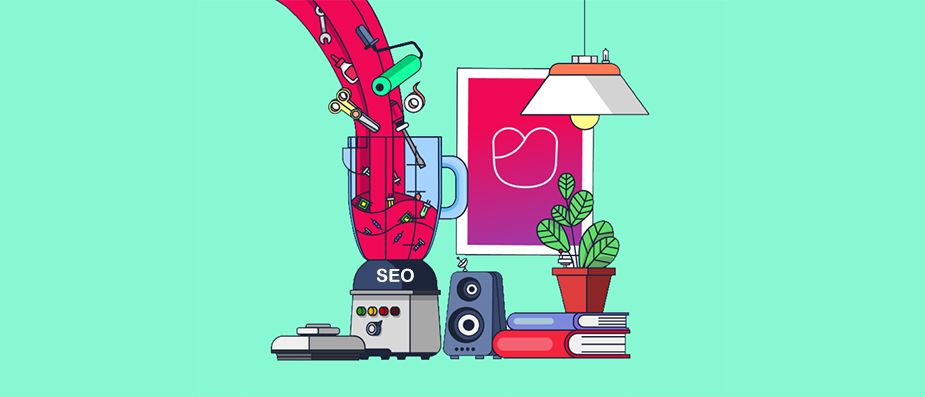 When you decide to study SEO, you need to know the prerequisites for SEO learning before anything else. In this article, we help you know these prerequisites. So don't waste time; let's get to the heart of the matter:
Learn SEO and site optimization:
Maybe you have started your internet business since the COVID-19 pandemic, or you have recently decided to enter the field of online business. If so, you probably have a lot of questions; for example:
How can I find my customers after designing and launching a site?
How do I find my target group?
What words do my customers search in engines?
How often do my customers look for my product or service?
If you are eager to know the answers to the above questions or issues like this, you should learn SEO (Search Engine Optimization). This article teaches you the prerequisites of SEO learning and site optimization. We help you take your first steps to become a full-fledged and professional SEO expert.
Learn more: Four best wordpress SEO plugins
Prerequisites for SEO training and site optimization
Familiarity with search engines
Introduction to the concept of SEO
Introduction to site design (Html, CSS)
Familiarity with content production and publishing
Familiarity with SEO tools
SEO specialized training process
Familiarity with search engines
In recent years, searching engines have played an essential role in most people's daily lives. People worldwide look for answers to their questions and everyday issues through the engines. They share their problems with others and come up with new solutions. Search engines rank the information based on their algorithms to provide them to the clients.
Search engines analyze billions of pages and rank them according to their parameters to display them to their users. This has led to the formation of science called SEO. Webmasters worldwide are thinking of SEO learning so that they can outperform their competitors and gain more market share.
Search engines such as Google, Yahoo, and Bing have the task of indexing or registering Internet businesses' content, then ranking the content based on the algorithms for a display to the user to find the best results to their needs.
The concept of SEO
Search engine optimization (SEO) is the perfect way to make a website or a web page appears better in search engines. Usually, the websites with the highest-ranking and the most repetition on the search results page get more visitors through search engines, and these visitors can become customers.
SEO may include different search types, including image search, video search, college search, news search, and map search.
SEO learning of a site includes many factors reviewed by search engines. From the perspective of Internet marketing, "SEO" is how search engines work and what users search for, as well as typed keywords and which search engine is more popular to users.
In very simple language, SEO means helping the search engine show the best and highest quality results to users. The more satisfied the users are with you, the more trust the search engine will have in your business, leading to a higher ranking of your business searching results. This is a reward that the search engine gives you for satisfying its users.
One of the most popular and widely used search engines is Google, which has the highest users' share.
Introduction to site design (Html, CSS)
It is better to be familiar with web design and its basics, to create a proper structure in your website, or make changes to improve your site's performance. These tips will help you do internal SEO or technical SEO of your business. You can use SEO learning videos to learn these items.
Technical or internal SEO is the structure of your content along with the code with which your site is programmed. Most websites use HTML and CSS tags that include links, titles, texts, etc. To improve the display of these elements and optimize them for the search engine, you need to be familiar with these SEO learnings. Besides, all of these items are fully trained in professional web design training.
Content production and publication
To satisfy the user who visits your business website, you must produce your content in a way to meet the user's needs. Unfortunately, content is more limited to writing textual articles, and video, audio, and graphic content receive less attention due to the difficulty and time-consuming nature of producing them. In general, if we want to talk about the most important part of SEO, we can safely say that content has a greater share.
Even Bill Gates wrote a note on his personal blog in 1996: "Content is where I expect to make a lot of money, just like television, content is king."
SEO tools
In order to analyze your page and compare it with your opponents' sites, you need to use different tools that some of them are free, and you have to pay for others. These tools can examine your site and that of your competitors in terms of internal SEO (technical SEO) and external SEO structures. Furthermore, user statistics – which helps you generate valuable content – are other benefits of using these tools.
SEO tools provide statistics that play an essential role in your business's growth. Here we introduce a few fundamental SEO tools that are prerequisites for learning SEO.
Google Webmaster's free tool can show you information about users' searched words, device statistics, technical problems on mobile and tablet, and troubled pages. By eliminating these issues, you can achieve significant growth.
KWFinder tool
The KWFinder tool helps you find the number of different keyword searches in the Google search engine to use the statistics in your content production strategy. Unfortunately, this tool has many limitations in its free version, but it can provide exciting reports.
LSIGraph tool
Due to the recent updates of Google algorithms and smarter search of engines, numerous and frequent use of the keyphrase is no longer a score. It may lead to keyword stuffing and penalizing your site. You must use synonymous keywords or (LSI) (Latent Semantic Indexing) to solve this problem. To get the closest and most used LSI words related to your keyword, you can use the LSIGraph tool, which is entirely free. So, consider this software in learning SEO.
Google Analytics
Why should you use this SEO tool? Because you need to be well aware of everything about your site visitors. By installing Google Analytics, you can examine and track the available data in several different categories:
Real-Time: This section shows you instant information such as how users log in, the number of pages they view, dynamic pages, users' current location, and more. For example, you can see how many people are on your site right now and what they are doing.
Audience: In this section, you can learn about visitors and their characteristics; Information such as the number of online users, their gender, interests, length of stay on the site, bounce rate, etc.
Acquisition: This section tells you how your visitors have been attracted to your site and how your inbound traffic is.
Behavior: This section shows you exactly what pages your visitors see and what they do when visiting your site.
Conversions rate: In this section, you can find out what your conversion rate has been, or in other words, how many of your users have become customers.
Google PageSpeed Insights
In the early days of SEO, no one, not even Google itself, cared much about the speed of sites; But now the story is very different because Google clearly states that site loading speed is used in ranking sites. Now learning professional SEO requires paying attention to the speed of the sites.
You can use Google PageSpeed Insights to check your pages' loading speed on both the desktop and mobile versions. After entering your site address, the results page will show you precious information.
For example, we entered the Amazon site address in page speed. As you can see, this giant of online stores got a score of 92 in the desktop version's loading speed. Stats are impressive, aren't they?
The process of learning professional SEO
An SEO expert always needs to be aware of the latest changes in search engines and new ways of search engine marketing (SEM). If you are interested in becoming a professional SEO, you should take the time every day to read the news of new SEO and marketing algorithms and methods to learn SEO faster.
To get up-to-date and gain reliable information, you should read the articles of reputable websites in the field of SEO and marketing or become aware of new SEO and site optimization methods by attending various courses and seminars. Apart from SEO learning, participating in SEO seminars and courses can lead to networking and team building.
SEO has different criteria for each site and each keyword. A well-defined method for two websites with the same topic may not give the same answer. This is also due to using more than 200 different factors and metrics to rank sites by Google. It raises and lowers each of these factors depending on the type of business so that the results it presents to the user are very close to the user's needs.
SEO training video
One way to learn SEO is to use the SEO training packages. These packages thoroughly teach all internal and external SEO along with SEO training prerequisites. The best way for beginners is to use site optimization learning videos, produced and published by professional SEOs. The SEO training course is entirely experimental, and you should learn from various reputable SEO sources.
---