Four Best WordPress SEO plugins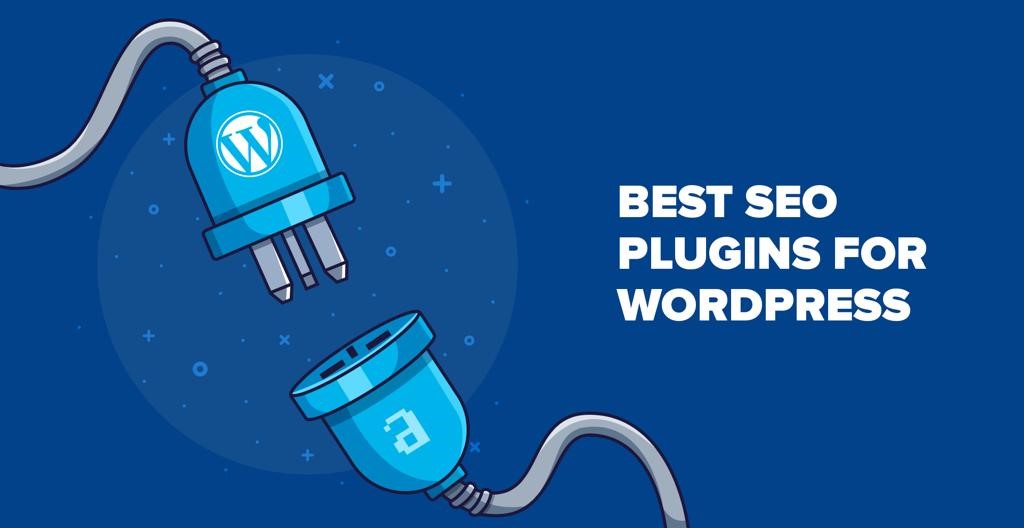 If you are looking for the best SEO plugins for WordPress to improve your search engine rankings, Yoast SEO, SEO Framework, Rank Math, and All in One SEO Pack are some of the best. In this article, we are going to discuss these four top SEO plugins.
Why should we use SEO plugins on our WordPress website?
Having good SEO is essential for any website and internet business. WordPress is well coded and compatible with search engines. But real SEO comes from WordPress SEO plugins that help you create sitemaps, add keywords and meta descriptions, easily manage redirects and more other things without the need for coding knowledge.
 In general, SEO plugins help you optimize your content for users and search engines to drive more traffic to your website, while such a process would be challenging without using an SEO plugin.
Number 1: Yoast SEO plugin
Yoast SEO is the most well-known and popular WordPress SEO plugin. This plugin has two free and premium versions, both of which provide you different features. Yoast SEO is well compatible with other WordPress templates and plugins.
Here are some of Yoast SEO features:
Easy to install and use
Readability check
Ability to specify keywords and meta descriptions for each post and page
Automatic sharing of content on social networks
Multi-language support
Compatibility with the latest changes in Google algorithms
Automatic internal link building management
Improved RSS
Yoast SEO Pings search engines when new content is added to a website for faster indexing
Direct access to Google Trend to compare keywords
Professional management of 301, 302, 307, 410, and 451 redirects
Yoast SEO, free or premium? Which one to choose?
Although both the free and premium versions of this plugin provide useful features to the user, some of the premium version advantages are noticeable.
'Multiple keyword' feature
Redirect management that helps you prevent your site from losing rankings when changing the URLs
Relevant internal links suggestion
The premium category is updated continuously, and you can take advantage of this plugin's robust team support services.
No more annoying advertising
Putting a website preview on social media
Number 2: SEO Framework plugin
A Dutch company has built SEO Framework plugin. This plugin was initially released to the WPMU community; consequently, the developer decided to launch it in the WordPress market. This plugin currently has more than 100,000 installs in WordPress.
Yoast vs. SEO Framework plugins.
Yoast SEO is excellent for copywriters and those who are just starting out. This plugin has a user-friendly environment, and its advanced system allows you to change settings.
On the other hand, the SEO Framework is an attractive alternative to Yoast for WordPress users looking for a fast SEO plugin. Speed is the priority of SEO Framework. Thus, the plugin does not have unnecessary features that slow down the site.
Unlike Yoast, the SEO Framework focuses on the topic rather than the keyword. As a result, it encourages the author to write more text.
Number 3: Rank Math SEO WordPress plugin
Rank Math is one of the most popular SEO plugins that has attracted a lot of attention in the competitive environment of WordPress SEO plugins. Rank Math is supported by a professional team and is currently free. Using Rank Math helps you easily configure your URLs, pages, and posts.
Some of the features of this plugin are:
Simple installation
using Instructions for tools
Ability to register social network profiles
Link to the Google Search Console account
Beautiful and user-friendly interface
Support for rich snippets to increase the CTR of your web pages in search results
Display the schema of the article in search results
Display the products schema in online stores
Display picture schema, cooking recipes, preparation time, and calorie content of foods on cooking websites
Display the schema of various events with the place, time, and date
Display the Videos schema
Show restaurants and stores schema along with rankings and addresses on Google Maps
Support for FAQ and How-To
Number 4: All in One SEO Pack plugin
All in One SEO Pack has two versions, free and premium. Like the previous plugins, it provides many futures for WordPress website SEO. The plugin has been downloaded more than 65 million times since its first release, and its support team is continually releasing new versions.
Here are some of All in One SEO Pack features:
Automatic generation and submission of sitemaps.
various post type supports
Powerful, professional, easy-to-use interface
AMP framework support
Alerts to prevent duplicate content from being published
Automatic optimization of titles
Advanced Unique Addresses
Compatible with WooCommerce
Ability to import and export website SEO data
Control how website content is displayed on social networks
Built-in API for using templates and other plugins
---