Startup Accelerator: Definition, Benefits and Process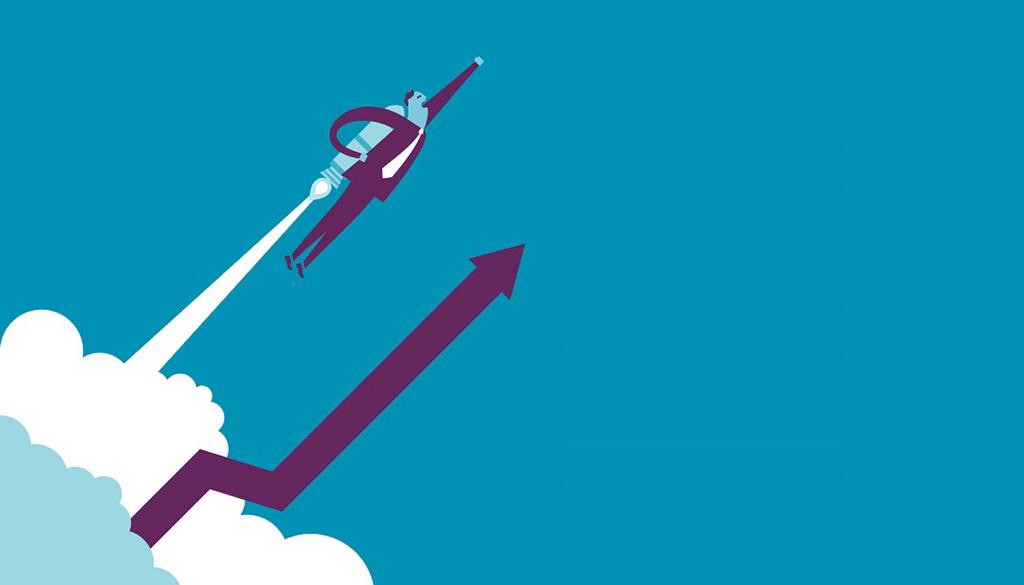 Nowadays, with the increasing growth of startups, the word 'Accelerator' is heard a lot. However, many people are not familiar with this concept. Startups and accelerators are two terms we have heard and read a lot about in recent years. The startup is a new term in the world of technology. It is often used to describe emerging companies or projects that offer new solutions to problems and issues in technology.
Startups always face challenges in the beginning. These challenges occur in a variety of contexts and, in most cases, cause startups to fail or deviate from their original path.
Startup accelerator
In short, a startup accelerator is a company that covers a startup from the beginning. For this purpose, these companies select their partners based on their innovation and other factors such as the applicability of their idea, costs, etc.
By initially investing in a startup company, accelerators acquire a percentage of ownership. In turn, they will provide project managers with the training they need to succeed.
Since many startups rely on software to begin and develop their activities, we can say that helping to build software projects is also one of the activities related to accelerators.
Definition of accelerator
An accelerator is a hub that enables the fast and accurate growth of startup companies. In 2005, a system with an almost different performance from traditional incubators was founded. Called Y Combinator, it provided services to startups only for a short period, unlike traditional growth centers. The process was that several startups entered the center simultaneously, and after receiving services for a few months, they left the Y Combinator to work independently. Growth Centers, on the other hand, were much more flexible in terms of the time it took to provide services to startups.
Due to the Y Combinator and conventional incubators' fundamental differences, this new structure was called the Startup Accelerator, or Accelerator for short.
Thus, Y Combinator was named the world's first startup accelerator.
Today, the term accelerator, or more specifically, startup accelerator, has turned to a familiar business term. There are currently many countries that commercialize inventions and innovations to strengthen their technology-based economy. Increasing attention to these accelerating centers worldwide indicates a restructuring in the global economy.
In short, an accelerator is a center that enables the rapid and correct growth of startup companies. A significant number of people who have ideas and innovations do not have financial capacity or knowledge to develop their business. The accelerator provides a complete set of services needed to grow a startup business. These services contains financial resources, various types of consulting including software project development, technologies and equipment, as well as physical office to establish startups for an almost short period. In fact, the accelerator's primary mission is to strengthen a startup and turn it into a company that can compete and grows in the market alone.
Learn more: Is It Possible to Launch a Successful Startup Without Technical Knowledge
How accelerators work
Accelerators are companies that invest in the growth of new ideas. They help idea owners provide a correct definition, a good software or physical prototype of the product or service he/she wants to create. They also help idea owners identify their target customers and provide capital and labor resources.
As we said, accelerator services are usually limited in time (in most cases, about three months.) During this period, the companies try to help the idea owners achieve their goal by providing limited financial capital, workplace, and facilities.
Startup accelerators also provide training classes for idea owners and team members during the week. One of the significant opportunities for idea owners is to connect with a network of professionals, entrepreneurs, business management graduates, investors, and managers of other companies in this short time. If idea owners need software project to start or build their own startup, they may get introduced to developers who are experienced in their intended field during these trainings classes.
SOJECT is a successful software development company that develops various applications in different fields. If your startup needs software, you can count on the company's experts' help.
Usually, at the end of this limited accelerator support period, the idea owners and their team introduce and present their designs in a formal meeting held in many investors' presence.
The reason for the failure of startups
Behavioral, financial, intellectual, marketing, and identification challenges are among the most prominent problems that startup businesses face. Although these challenges are usually solvable, they often lead to the failure of startups that have started without accelerators support. The most important reason for the rapid failure of startups is lack of experience and lack of support.
Although people believe lack of financial support can be a significant problem for a startup, experience has shown another thing. Although economic issues are a spark to startup failure, the main reason is lack of support and academic fields experience, marketing, goal finding, etc.
Reasons why startups are important
Startups are associated with the knowledge creation and the country's development process.
They help to transfer and localize knowledge and technology in each country.
Startups diversify the national production revenue sources.
They provide a variety of opportunities for economic investment.
Startups are an excellent investment to grow any country's financial capital and human resources.
Compared to other sectors, the potential of the rapid growth of startups is remarkable.
Startups disseminate the culture of creativity and innovation. Also, they strengthen the commercialization process and turn knowledge into a product of high economic value.
The impact of this culture's growth on reducing the rate of unemployment among young people is noticeable. Also, public participation in solving the problem of employment, development, and production are the other benefits.
Creating more job opportunities in the country
What are the main functions of an accelerator?
Capital financing per share (5 to 20%)
Provide the necessary infrastructure
Specialized training
Provide access to experienced business trainers and entrepreneurs to transfer knowledge and experience
Strategic communication with companies, organizations, and customer networks
Creating an atmosphere of managed experiences in a limited time
Promote perseverance
Attract media, advertising, and indirect marketing for covered startups
Professional and effective mentoring
Areas of focus and services
The general service of accelerators – although it can be varied – is usually as follows:
Team building and human resources services
Providing capital at the macro level
Corporate structuring
Office, equipment, and facilities
Acquisition and merger of companies
Regional and international development
Necessary infrastructure in the target technology
Accelerator setting up prerequisites
Workspace
Provision of office equipment, hardware, software, consumer spending, and advertising
Providing the necessary hardware and software infrastructure for laser technology
Cooperation in providing educational costs and content production
Introducing and presenting strategic cooperation
Supporting the presence and introduction of covered startups in exhibitions and conferences
Facilitating and cooperating in providing financial and legal services
Benefits of joining accelerators:
Hypotheses confirming
Increasing the speed of learning and jumping from the learning curve
Growth and development accelerating
Trust Increasing and the credibility strengthening
Impressing the target audiences
Being on the radar of the media and the audience
Top talent attracting
Establishing a better and more reliable relationship
Developing communication networks
Joining the startup community
Risk management
Continuous benchmarking
Different scenarios, after the end of each acceleration period:
Start-ups attract investors:
Investment priority for early accelerator investors and subsidiaries
Exit the accelerator
Taking the path of growth and becoming a successful business
Startups are respected by investors but can not attract capital in the desired valuation:
A few months of accelerator service extensions, hoping to make a difference and raise capital.
The startup does not attract capital:
The startup exits the accelerator
Shares are assigned (for example, the founding money is purchased by a natural or legal person)
SOJECT and software development
Many startups need software to grow and be seen in today's world. This need may be one of the requirements that accelerators recognized and define for your job. With a professional team, SOJECT company can create and develop your software projects in various fields. Great support, extensive customer service, expertise, and commitment to the customer are just some of the SOJECT's features.
If you want to order software, don't hesitate! Contact us now.
---