The Most Important Advantages of WordPress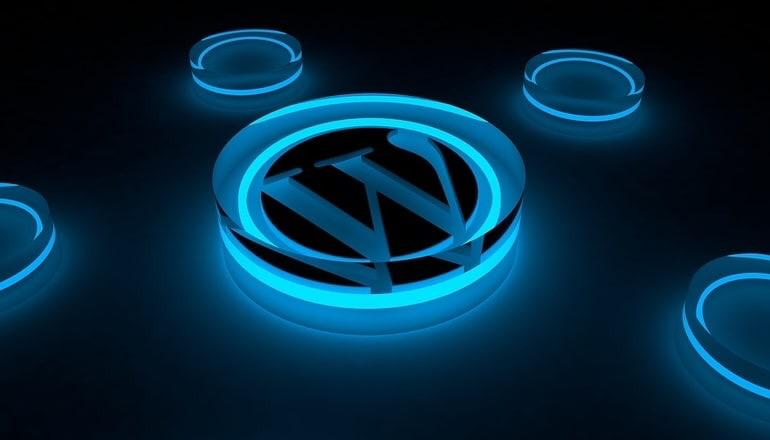 WordPress was initially built as a blogging platform using PHP and MySQL. But today, WordPress is a complete content management system more than just a blogging platform. Creating different types of standard websites such as social networks, store sites, photography, etc., using this CMS is very common.
That's why many businesses choose this powerful and straightforward software. For example, Sony, New York Post, and NBC were created using WordPress.
When it comes to content management systems, WordPress is the most popular one. Currently (2020), more than 33% of all websites in the world are created and managed with this system. As you see, WordPress alone has a considerable share of the web development market.
In this article, we want to examine why millions of users trust WordPress to launch their websites.
Easy installation
Like other content management systems, building a website using WordPress does not require familiarity with programming languages. This factor is one of the most significant and essential benefits of WordPress. The system installation process is a few clicks away and takes less than 5 minutes. No matter how much technical information a person has, anyone with any level of knowledge can easily set up a complete site using WordPress.
Flexibility
Thousands of different WordPress themes, plugins, and tools have been developed to make this system enjoyable. Plugins and layouts in WordPress can be easily installed with one click. Accordingly, WordPress can meet all the tastes and needs of different users. Using it, individuals can design and personalize their websites in the way they desire.
Easy setup of store sites
One of the most important benefits of WordPress is the ability to design and implement large online stores in less than a few minutes. WordPress uses the Woocommerce plugin to provide everything a webmaster needs to set up and manage an online store. This plugin launches with a few simple clicks and turns a simple site into a full-fledged and professional store.
Woocommerce plugin provides WordPress users with features such as product categorization, connection to banking gateways, discount code management, and many more. Thus, it is almost common to design store websites using WordPress. Many businesses use this CMS to enter the web world.
Strong SEO
SEO or search engine optimization is one of the main concerns of site owners. It is not uncommon for non-SEO websites to appear in search engines' initial results and receive significant traffic through them. Thus, webmasters are always looking for simple ways to display the site on the first search engine results.
WordPress is highly optimized for SEO. Using This CMS to manage the site reduces SEO concerns. WordPress has various SEO plugins to improve site searching results without the need for coding.
Also, WordPress sites can easily connect to tools such as Google Console Search and Google Analytics.
Powerful support community
One of the most imperative factors in choosing a tool, is its support and access to related resources. WordPress is a global open source project with the largest community of users and developers. Many communities, groups, and social networks are currently developing and supporting WordPress.T hese people are always solving problems or answering other people's questions.
Multiple updates
WordPress receives a lot of feedback from web designers and developers to improve performance and fix security bugs. The WordPress support team is constantly reviewing feedback and offering newer versions of the CMS. It is automatically updated after each change. This feature would save time and money.
Security
Today, the two main factors of support and updating play a significant role in a software's success or failure. Given the popularity of WordPress, the development team has always made security a priority. WordPress has done a great job in this regard and has maintained its system security with constant updates.
In one version of WordPress, for example, a security bug compromised several thousand websites' security. Fortunately, users were notified quickly, and the bug was fixed in a quick update.
Usability for different sites
Various questions arise in the minds of everyone who wants to decide whether to use WordPress; one of the most common ones is what sites can be created with WordPress.
Some of the sites that can be designed with WordPress are:
Personal blogs or sites
News and information sites
Photography sites and portfolio introduction
Job search and automation sites
Online stores
Social sites and forums
Educational sites
Dozens of other types of sites.

Easy sharing feature
Sharing in WordPress is much more comfortable than ever. Using Widgets, you can share your website content on other operating systems and connect them to social media accounts.
An application programming interface (APIs)
Social media networks provide APIs that allow third-party integration with user websites. WordPress has thousands of APIs available that allow you to integrate external resources with your website.
Follow us in the next article with the disadvantages of using WordPress
---