The Disadvantages of Using WordPress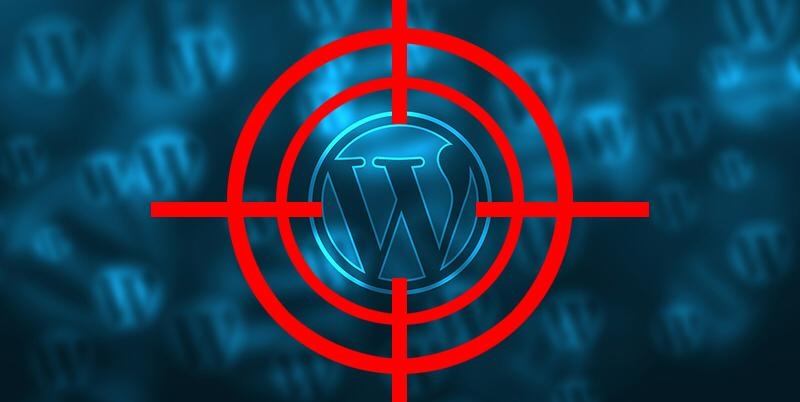 WordPress is known as the most popular content management system, globally. Of course, this does not mean that this system has no weaknesses or flaws. Despite the many users and fans, WordPress also has critics. These experts believe that the system is not suitable to build any site.
If you want to know the disadvantages of WordPress, read on.
What are the disadvantages of WordPress?
In a separate article entitled The Most Important Advantages of WordPress, we reviewed this system's advantages and strengths.
But in this article, we decided to look at the WordPress content management system from a critic's point of view.
The most important disadvantages of WordPress are the following:
WordPress Vulnerability.
Probable low speed of WordPress sites.
An Unsuitable platform for site development.
Lack of dedicated WordPress support.
Requires technical knowledge to develop the site.
WordPress Vulnerability
Vulnerability is one of the relative disadvantages of WordPress. As mentioned in the article The Most Important Advantages of WordPress, the WordPress development team prioritizes the CMS safety. But security is a relative matter. You can never talk about 100% security in the world of hacking. With all these, WordPress users keep asking about its safety. They often ask: Can we be sure of WordPress security?
If we want to answer this question in one sentence, we should say that WordPress is safe if you follow all the tips related to security issues.
WordPress is an open-source system. This fact is both an advantage and a disadvantage:
The disadvantage is that hackers can easily hack millions of sites if they can find a breach in it.
The advantage is that users will immediately get notified after an invasion to follow the safety tips. In the shortest time and with a simple update, the problem will get solved.
However, WordPress security is not just about the core; but all plugins and templates can affect site security.
If you use well known, standard, and original plugins and templates and update them regularly, the chances of occurring security problems are almost negligible. Thus do not use nulled or illegal templates and plugins.
Probable low speed of WordPress sites
One of the essential criteria of a good site is the high loading speed that significantly impacts the user experience (UX) and SEO. By default, the WordPress sites' speed is entirely appropriate but may be easily affected by other factors such as the site template, plugins, etc.
Some designed WordPress templates are not standard. Such templates have a significant impact on site loading speed. Also, since many different people develop WordPress plugins, some plugins' performance may interfere with each other and lead to various site problems.
That's why you should not use Miscellaneous plugins or templates. Also, installing multiple and inappropriate plugins will slow down the site.
An Unsuitable platform for site development
Many WordPress sections, such as main variables, functions, and classes, are created with older PHP techniques and do not have a specific standard. For this reason, many web developers believe that WordPress does not have a standard platform for development.
Also, numerous WordPress sections are coded non-object-oriented. This is a significant weakness of the system. Today object-oriented programming is almost one of the most appropriate coding methods. WordPress, on the other hand, does not follow any of the software architectures like MVC.
Lack of dedicated WordPress support
There are currently many forums, groups, and social networks that are developing and supporting WordPress. These people are always solving problems or answering other people's questions. But one thing to keep in mind is that if your site faces a problem, you need to fix it by yourself. That means you have to start looking for a solution to that problem.
If you do not have the technical knowledge to solve the problems, you will need someone to support the site. Finding a good site support specialist takes time and money. You may also want to keep some of your business information confidential. So the lack of dedicated support from WordPress developers is a weakness.
Requires technical knowledge to develop the site.
For WordPress programmers, there is always a topic called 'site personalization.' But personalization is not always done quickly by installing a template or multiple plugins. So in such cases, site owners have to make their changes use coding or pay a programmer to write the codes.
Customizing WordPress templates or plugins requires good technical knowledge of PHP, SQL, HTML, CSS, and Javascript. The WordPress developer must also understand its framework and structure to make the desired changes to the site.
Despite the disadvantages mentioned, WordPress is still considered the best CMS in the world. Because its advantages far outweigh its disadvantages.
Another point to note is that most WordPress problems are preventable, and various solutions are provided for each of them.
But in the end, the choice is yours.
Can you trust the WordPress system like the other 80 million websites?
---