Remote Work Jobs Lists, Opportunities for a Better Life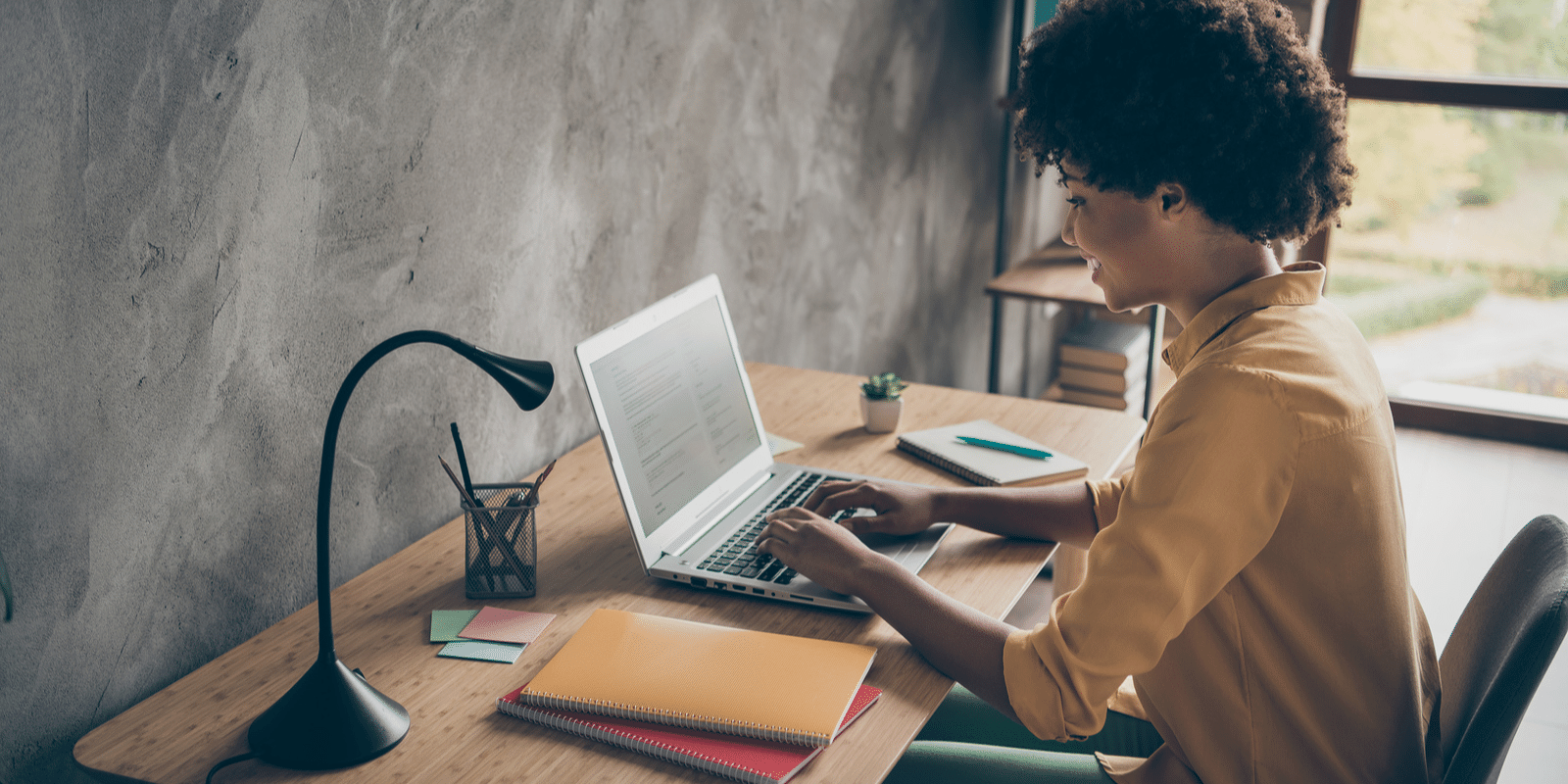 Although individuals can do remote work jobs in teams, what we mean by this term here is jobs that one person alone can do. Remote work jobs typically have the following characteristics:
They are individually manageable and executable.
They are not limited to a specific place.
Although the opposite is true in team telecommuting, remote work jobs are usually not limited to a specific time.
Their results can be evaluated and measured easily. For example, the number of words in a written text, the number of hours worked, etc.
Telecommuting jobs' popularity increases over the years considering the required balance between work, income, cost, and lifestyle that makes remote working a safe and pleasant way to manage them all.
The need to work remotely gradually making remote work jobs more popular. For example, working in a mine or fire department can not be done remotely – at least until now! That's why if you want to work from home or hire a telecommuter to do your project, you need to know what jobs are currently suitable for telecommuting. This knowledge will help you develop your talents in those jobs, learn the necessary skills, and work remotely. On the other hand, if you are looking for people to do your projects remotely, it is good to know what jobs are available in this field.
In this article, you will get acquainted with some suitable remote work jobs.
Do you need to hire a remote software developer or a whole programming team? So, you can count on SOJECT. We offer you what you need in a short time, high quality and a fair price.
Customer Service Support Officer
Finding a Job as a Customer Service Support Officer is not as easy as finding other jobs opportunities on our list. However, if you specialize in it, you can still get good job opportunities with a little more inquiry.
The Customer Service Support Officer responds to incoming and outgoing calls at a business call center. Furthermore, other Customer Service Support Officer's duties are controlling and handling customer account questions, complaints, or problems.
However, in recent years, this job is not limited to answering by phone. Still, you may work with international clients in different time zones and communicate through social media such as WhatsApp, Skype, Telegram and manage your duties approaches in various time and places.
Graphic Design
Graphic design is the art of putting images, text, and other media together to create compelling visual content. This job is in high demand these days, and designers now have many job opportunities and can work in various fields such as website design, logo, animation, and advertising. However, an essential requirement for success in this field is expertise in graphical tools such as Photoshop, Illustrator, and CorelDRAW.
These days, graphic design is one of the most popular and well-paying remote work jobs. However, your income in this profession depends on the quality of your work, experience, speed, and abilities.
Digital marketing as a telecommuting job
Digital marketing encompasses a wide range of online marketing activities. Along with the proliferation of social media, people spend more time online. On the other hand, business owners look for a way to increase their interaction with users. To reach this aim, they look for professionals who have the necessary knowledge and experience in digital marketing and can expand their online business and provide arrangements to attract more customers. So if you improve your knowledge and skills in this field, you can earn tons of dollars. New digital marketing activities also include; Email marketing, click-through advertising, and online public relations.
Obviously, you can easily do this job virtually. That is why digital marketing has become one of the most popular remote work jobs in recent years.
Web and software developer
Demand for software engineers is on the rise, and software engineers' telecommuting job opportunities are being driven toward new visions more and more every day. Web development is an industry that will not be extinct this soon. As a result, if you can develop your skills in this area, you can provide many telecommuting opportunities. Nowadays, almost all businesses need to have a website or an application to interact more deeply with their customers. However, many of them do not have the necessary knowledge and expertise in this field and are looking to hire people to entrust their software development.
To be a successful web and software developer, you must be familiar with the latest knowledge and technology and upgrade the necessary skills in software and web applications, as well as programming languages ​​such as HTML, Ruby, C ++, PHP, JAVA, etc.
You do not need to have a university degree. By taking free courses in this field, you will acquire the necessary skills to work in this position as a remote work job.
SOJECT helps you to hire remote programmers. You do not even need to waste time assembling your team. We will gather your desired expertise according to your needs and provide it to you in the form of a unified team. SOJECT supports software and helps you to upgrade or change it according to your needs.
Translation
Internet connects more and more people worldwide every day. So, translation skills are in high demand everywhere. Although translation software and Google Translate may be handy in the case of severe needs, neither can replace a real, skilled translator – at least not yet!
As a result, nowadays, translation is one of the fastest-growing industries. If you are familiar with other language or languages ​​other than your mother tongue, then you can quickly start telecommuting at home. There are many opportunities for remote translators on the net.
This remote work job's income is extensive and depends on many factors, at the top of which is your mastery of the target language. Fluency in languages with fewer active translators is also more lucrative. For example, a Chinese translator will probably earn more than an English translator. However, you must be fluent in English for international communication.
Copywriting
Copywriters help websites to improve their ranking in Google search engines. This is why Copywriting is tied to search engine optimization or SEO.
SEO knowledge is one of the essential skills needed today to increase the Internet's use online. As more websites are created, their owners must take steps to stay on top of the search engine results pages. Consequently, they need people and experts in content production and SEO. Copywriters understand how to use keywords in content and write articles that contain the keywords that people are looking for. They also know what topics to choose from that are of interest to readers and avoid traditional SEO techniques such as search engine optimization only.
This telecommuting job requires mastery of the target language and writing talent.
Photography as a remote work job
Photography is an exciting job that gives you the opportunity to work independently while pursuing your interests and desires.
Event photography, advertising photography, industrial photography, and personal photography give you great opportunities to earn money in the remote. You can easily make money online by taking professional photography courses and getting the supplies you need. You can also increase your income by learning how to use image-editing software.
Virtual training
Embroidery, painting, accounting, SEO training, and any other field in which you are skilled; thanks to the internet and video conferencing software, you can teach them to others. Many virtual training classes are now being set up and even certifying trainees. Why do you miss this opportunity?
Online education is currently one of the most accessible and best telecommuting jobs that almost anyone can start. What you need are a skill along with the internet, a smartphone and a video conference app. You can advertise your courses through social media.
Learn more: 15 Free Video Conferencing Software
Online education is a good source of income, even for retirees. These people have a lot of knowledge and expertise and can easily earn money by sharing their experiences. Counseling and training can even be your second job. In your spare time, you can do virtual training on a part-time basis. There are many sites where you can register as an expert and work part-time and independently on your favorite projects.
Voice Actor
If you have an innate talent for voice acting, you can use it as a remote work job. Remote voice actors can send resumes for ads, Instagram winners as well as dubbing. Even if you like, you can create your own podcast.
SEO Specialist
Every online business needs to outperform its competitors to be at the top of the list of sites in its field. This dream can come to reality by an SEO expert. Try to have a good resume in the field of SEO and content production for this job assumption.
Internet Security Specialist
With the rise of hackers who do not need any organization or institution to work, experts in increasing network security are required more and more. For this reason, this job has been ranked as the third-highest freelancing income in recent years.
3D Modeller
If you are a 3D Modeller, why not be your boss? One of the most popular jobs in telecommuting and freelancing is 3D design using CAD software.
This business provides services such as building facade design, interior decoration design, the three-dimensional design of villas, sports venues, industrial design, parks and green spaces, etc. 3D Modeller can help employers, offices, and organizations to execute their structures and designs more conveniently without wasting time and capital.
However, remote work job are not limited to what we have mentioned. More and more virtual jobs are being created every day thanks to technology. Maybe the day will come when even working in a fire mine can be done remotely. Given the rapid advancement of technology, nothing is unlikely.
---