Nine Key Principles of Mobile User Experience Design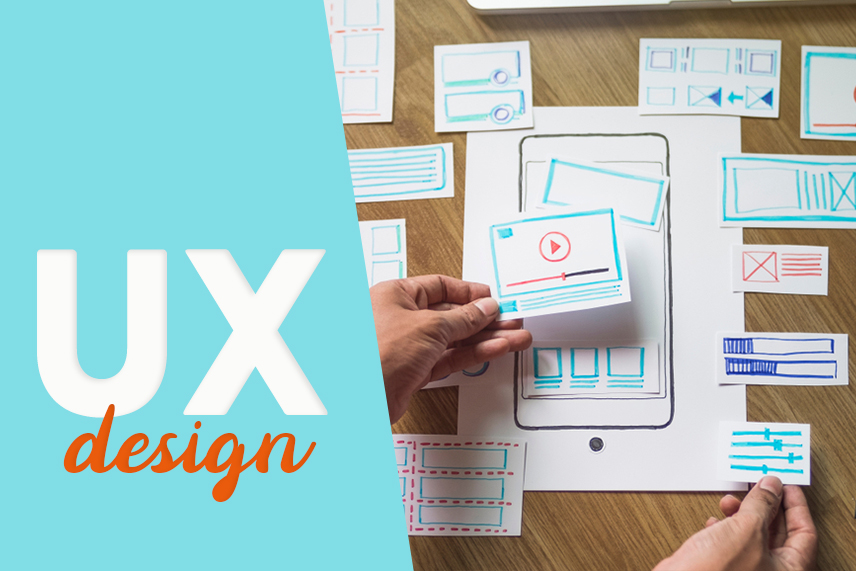 Today, users have high expectations of what they see through their smartphone apps. Consequently, if an application is not well designed or users don't enjoy interacting with it, they will stop using it; and this means application failure. If you want your application to succeed, you need to consider mobile user experience design as not only a part of the design but also as an essential part of the product design strategy.
Along with creating the mobile application user experience, you should make sure it is both functional and eye-catching. Interacting with the software is an important feature that encourages the user to continue using it. In other words, one of the fundamental differences between a good and a bad program is the design of its user experience.
Here are nine key principles of mobile user experience design for professionals. Stay with SOJECT.
Principle 1: A Flawless Design
User attention is precious, and you should pay notable respects to it. A cluttered user interface and too much data on one single page lead to the loss of user focus and attention.
Perfection is achieved, not when there is nothing more to add but when there is nothing left to take away.

Antoine de Saint-Exupery
When designing the UX of mobile applications, it is essential to get rid of everything that is not necessarily needed; that's because reducing congestion helps to understand the main issue.
The simple rule is that you must perform only one principal action on each page.
Take the Uber app, for example. Uber knows that the main purpose of its users is to take a taxi. So, the app does not confuse people with unnecessary information. It automatically detects origin locations based on GEO data, and all users have to do is to select the destination.
Principle 2: Clear Navigation
In mobile applications, navigation is the most critical part through which users can interact with the software. The navigation purpose is to guide users in the right direction and help them not to get lost. Straightforward and easy navigation should be one of the main priorities in designing a mobile application's user experience. Good navigation is like an invisible hand guiding users through different parts of the software. It should be clear, consistent across pages, and visible.
The user should quickly learn how to use navigation shortly after installing the app. Placing the icons in the correct places on the screen is something that helps you achieve this goal.
Principle 3 in Mobile User Experience Design – Integrated User Experience
In the digital age, users experience your program with different devices such as mobile phones, tablets, laptops, etc. As a designer, you need to create the same designs to display on all devices.
Take the Apple Music app, for example. You can set up a playlist on your Mac. This list will be available on your iPhone immediately. In fact, Apple has been able to satisfy users well by creating an integrated experience on all iPhone, desktop, and iPad devices.
Learn more: What are the Differences between UI and UX and CX?
Principle 4 – Clickable Elements Commensurate with the Size of the Fingers
Touching small targets is more difficult than touching large ones. When designing a mobile interface, it is best to create clickable elements large enough for users to click on easily.
For example, the size of the button should be 7 to 10 mm. As a result, users can see its boundaries and click on the target accurately. Also, make sure that there is a proper distance between the click targets.
Principle 5 of Mobile User Experience Design – Mobile Friendly Font sizes
Smartphones have smaller screens than desktops. This means that one of the challenges of designing a mobile user experience is to fit a lot of data on a small screen. You may be tempted to omit some of the desktop version elements in the mobile version to have more places to provide more textual information, but you must resist the temptation!
The general rule for mobile-friendly font size is as follow:
The text must be at least 16 pixels legible at average viewing distance without the need for magnification.
You can also improve legibility by increasing the height of the lines or the spacing of the letters. White space makes your text more readable and makes your user interface more attractive. Furthermore, it provides a better user experience.
Principle 6 – Clear and visible user interface elements
Always use contrasting colors. Users may work with your app in bright, outdoor environments, making it difficult to view the page. But you can improve the readability by using contrasting colors for the background and text. This also applies to the icons and the environment.
You can use 'Contrast Checker' to test the contrast of background colors, text, and application icons. This tool tells you the readability percentage based on the colors selected.
Principle 7 – Design mobile UX based on how users hold mobile
You need to be familiar with how users work with mobile to provide designs that fit them most.
Research shows that more than 49% of people use only their thumb to work with mobile phones.As the mobile screen size increases, it becomes more difficult to use and hold with one hand.
In addition to beauty, the mobile application UX design should also focus on the movement of the user's finger.
When designing, consider all screen areas. The image below shows the ease of access of right-handed (on right), left-handed (on left), and normal (in center) users to different parts of the mobile screen.
If the mobile screen size is large, it will be difficult for users to click on the targets in the red areas with their thumb. Consequently, they will have to change their fingers position to access the target elements.
The green area indicates the spaces where the user can easily access.
Finally, yellow areas are where the user needs to stretch their finger to access.
It is recommended to put negative actions (such as delete or delete) in the red area as you do not want users to click on them accidentally. High-level menus, common controls, and standard actions are also best placed in the green zone, as they are easily accessible with a flick of a finger.
Principle 8 – Minimize the need to type.
Typing on a mobile phone is more complicated than other devices, and there is a greater possibility of error. You can minimize the need to type by shortening forms and removing unnecessary items.
Use autocomplete and personalized data as needed to allow users to enter minimal information.
It may be boring for the user to record information in your application. So you can use options like sign up with Google or sign up with Facebook. These options allow your users to register in your program without having to fill out various fields and with just a few simple clicks. They can enter additional information into the program in the future.
Principle 9 of Mobile User Experience Design – Test Your Design
Most of the time, designing a mobile app's user experience looks great, but as soon as it reaches the audience, the level of satisfaction decreases. For this reason, it is essential to test mobile applications with different devices. You need to ask real users to work with the app to understand how the design of your application user experience actually works.
Other Useful Tips in Designing Mobile UX
Provide a break:
Users may use the mobile device on the go. Allow users to save any progress they make and then re-interact with the app.
Avoid login walls:
Login Walls are pages that request the user to log in or register to continue the workflow.
The input wall is usually displayed when the application is first launched or the web page is first accessed. Remember that forcing users to register will cause most of them to quit.
Avoid overloading information:
Bertram Gross, a professor of political science at Hunter College, defines the term information overload as follows:
"Information overload occurs when the amount of input to a system exceeds its processing capacity. Decision makers have fairly limited cognitive processing capacity. Consequently, when information overload occurs, it is likely that a reduction in decision quality will occur.

Bertram Gross
The sheer volume of information is a serious problem that prevents users from making decisions or taking action; because they feel they have to analyze a lot of information.
There are simple ways to minimize information overload. One of the most common ways is the gradual input of information, similar to what we see when paying with credit cards. A popular rule used here is to display a maximum of 5 to 7 input boxes at a time and then request more information if necessary.
What Principles Should You Follow in Designing a Standard Mobile User Experience?
Differences in user experience design can be crucial in one application's superiority and success over another. Always, users should be your priority, and everything should be designed to make them more convenient. In order to gain more and more audience, you need to identify the needs of users and create your application based on them.
Also, when designing the mobile UX, pay attention to important points such as appropriate colors and fonts, designing elements in finger-sized sizes, integrated design, and clear navigation, how users use the mobile, and finally testing the user experience Consider.
SOJECT helps you to have either personalized or completely original software with a great user experience. We have many specialists in SOJECT, each of whom is trained for a specific job. Using a professional team, we design and execute all parts of the program in the best way. Designing and implementing a user interface suitable for mobile phones is also a part.
To order the software or to be informed about other SOJECTservices, contact us through this site.
Reference:
---