Principles of Negotiation for Freelancers; Essential Points for More Income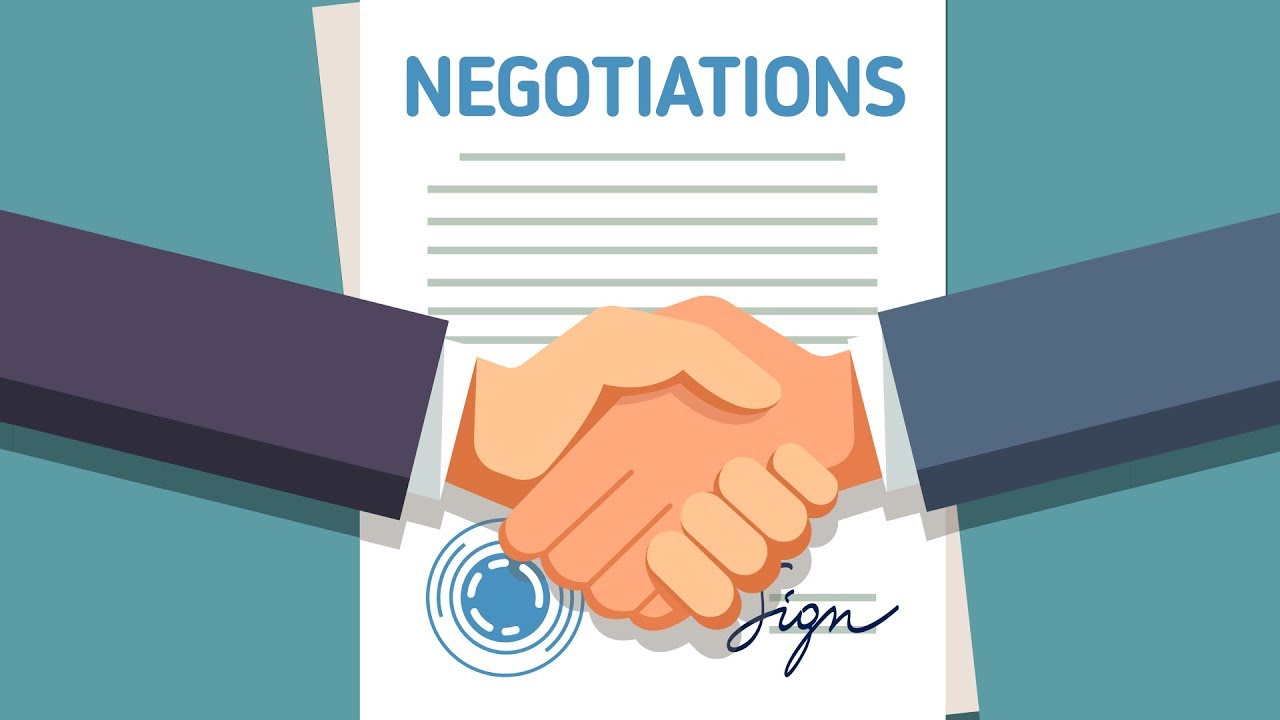 Being a Freelance is a popular way of working among all groups in society, especially young people. Many people have worked as remote workers before being hired by companies or starting their own businesses. However, many novice freelancers do not have enough experience negotiating and communicating with customers, making their experience bitter. This article will point out the principles of freelance negotiation and the essential points that every freelancer should know about his customers.
Learn more: Everything you need to know before hiring a software project freelancer.
Three Common Freelance Mistakes
Today, one in three people in the United States is a freelancer. About 57 million of the 160 million employed are in this group.
Freelancers not only act as professionals in their field, but they are also their own manager. Freelancers are, in fact, a minor company that they themselves are its accountants, programmers, marketers, and negotiators.
Although this is an advantage, these negotiations can be challenging for telecommuters. Those who are unsuccessful in discussions fail to make potential profits, their career growth slows down, and they may provide fewer work samples. They lose their opportunities to communicate effectively with the customer and expand the scope of their business relationships.
Andres Lars, a consultant and lecturer on negotiation principles says:
"In my 25 years of advising corporations and independent contractors on how to negotiate, I've found that three specific areas often trip up freelancers in their work with clients":
Problem 1: Instead of building a cordial and understanding relationship, they focus on the work aspect of their relationship with their client.
Problem 2: they try to attract more customers by offering more discounts than competitors
Problem 3: they waste their time on the wrong customers.
In the following, we will talk about each of these factors.
Click here to hire your required freelancers
Essential Points for Having a Principled Negotiation
1. Build an intimate relationship
It is friendly and responsible relationships that effectively guide the business. People work with individuals they know better. In fact, "acquaintance" is the basis and origin of trust in human relations.
It is a fundamental negotiation principle that you, as a freelancer, build a trustable relationship with your potential customers at the beginning. In a large company, the decision to build a cordial relationship is by shareholders or directors. But as a freelancer, you make your own decisions. How intimate the customer relationship depends solely on you. From the moment you start negotiating until you make a deal, the success of the negotiation depends a lot on whether or not they want to work with you.
When you get through a principled negotiation, as a freelancer, set the relationship rules to reflect the brand and value of your work. Do this by telling how you got into the job, explaining your competencies and common topics to talk about.
Three Steps to Start a Principled Negotiation:
What Do You Believe in?
Start your conversations by mentioning your job interests. For example, if you are a programmer, you can say that programming is one of the main passions in your life. It means a lot to you, and you always enjoy doing it. You can also say that you believe programming is the job you were made for. Of course, you should not deliver false or clichéd words to the customer. Think well of your beliefs and express your true feelings in a few sentences.
What Led You to This?
Explain to your counterpart what led you to do this. When did you enter this profession, and how did you get here? Describe the skills and success you have gained in your business. In this, do not exaggerate or be too humble.
How Does It Drive What You Do today?
Finally, link what you have just said to your customers. Do not let the discussion end with something about yourself. Let them express themselves. Encourage your customers and make them realize that their work is worthwhile.
Tell them about what you think about their business value and that you would like to accompany them on this journey.
No matter what customer you are dealing with, these steps can help you build an intimate relationship in your principled negotiation, especially in the first stage, try to be yourself.
But keep in mind that negotiations should not be stereotyped and general. Try to find common ground and talk about more details in common. Your skill may come in handy in a particular part of the customer project, projects you have done for employers who are probably familiar with your potential client, and other things that increase intimacy.
To more accurately identify the details and events of the project, as well as to find common ground, take notes of your conversations, and look for common ground between your intellectual world and that of the client. Use these commonalities to direct talks.
Are you both interested in pets? Do you both like a football team? These small topics can create an intimate relationship that leads to deeper conversations; For example, talking about mental conflicts, stressors, dreams, and aspirations. Look for an opportunity to make these sentences in the audience's mind: "We are very similar. Your goals are very similar to mine. "We are pursuing a dream."
2. Resist the Temptation to Discount
Building a good relationship with the customer does not necessarily guarantee a win: the terms of the agreement are essential in a principled negotiation.
Large companies may offer lower prices to beat competitors and take over the project. However, these companies can compensate for the losses over time because of their size. Many freelancers also use discounts to get projects, but such an approach may reduce your income.
Suppose you set $ 50 per hour for your job. You may feel that you can reduce this number to $ 40 per hour to attract customers or win a project you are interested in. But this may send a message that what you do is worthless. This is especially true for freelancers who work online. Since their rates are recorded in previous projects, and customers can view them, offering regular discounts make it difficult (if not impossible) to increase your salary – even as your experience increases over time.
Fixed Work Rate
Fixed work rate is a part of principled negotiation you should do. Instead of focusing on discounts, freelancers should have a fixed rate and schedule for all projects. This allows the client to know when he will receive the final result and how much he should cost on it. This will also put you in a good position to reach an agreement for your subsequent negotiations and create a positive outlook in the customer's mind.
On the other hand, customers are also interested in fixed-rate projects because they can have reasonable expectations based on the rate and volume. In fact, they are guaranteed a complete and timely delivery of a project and no longer have to worry about how long it will take you to do the task.
This is especially helpful for customers who are concerned about how much review is needed for the final product; however, you also have to accept the risk of doing extra work.
How to Increase This Fixed-Rate and When to Discount?
There are other ways to increase your revenue on a project rather than raising your base rate. To do this, if you do side work for the project that is not mentioned in the contract, send it as a separate folder to the client to pay for it separately. This way, the customer will understand what extra effort you have made for the project, and you will receive extra money for it.
In some cases, you will need to give a discount, whether the price is fixed or the price you offer is based on the number of working hours. For these cases, set your criteria in advance. Limit your discounts to specific items, such as customers referred to you by your friend or through a discount code or local customers coming to you for the first time.
3. Do not Waste Your Time on the Wrong Customers.
In the process of negotiating with potential customers, adherence to the principles of sincere communication is very tempting; But sometimes that can cost you dearly. Many freelancers complain about customers, spend hours on them and end up losing them.
In a principled negotiation with a potential customer, consider two key points about how much time you spend with them: pay and the value of the work. Payment is the amount of money that you will be paid if you agree and complete the project. The higher the salary offered, the more time and energy you can spend in the negotiation phase; But the value of work is a spiritual category. This means the amount of encouragement you receive from the client or the desire you have for the project.
The following figure helps you know how to behave to your potential customers:
First priority:
Customers on the right and top of the quadrilateral are your first priority; loyal customers who value your work and pay good money. Appreciate them and respond promptly. Do not ignore them.
Jettison:
At the bottom, left are customers whose only reason for retaining them is that they may find a better position to reach out to you over time. That means, for example, paying more or presenting your favorite projects.
Approach with a grain of salt:
At the bottom right are potential customers who have attractive projects for you but have not yet established a good relationship with you. This may be due to your work style or your failure to communicate with them. Take a look at these types of customers, but be skeptical and do not take their offers too seriously.
Danger zone:
To the left and top is the most dangerous zone. In this section, despite the good relationship between the freelancer and the customer, there is a difference between the customer's needs and your capabilities.
The freelancer is constantly stuck in weird projects while earning little money for it.
SOJECT provides you with freelancers
We offer freelancers with different specialties. You can access freelancers in a variety of fields with the lowest price and high quality.
In addition, we provide complete teams of diverse experts to carry out your projects. You do not need to spend your time building a team; leave it to SOJECT and be sure of the results.
Visit this link for more information
---