Core Skills for Career Success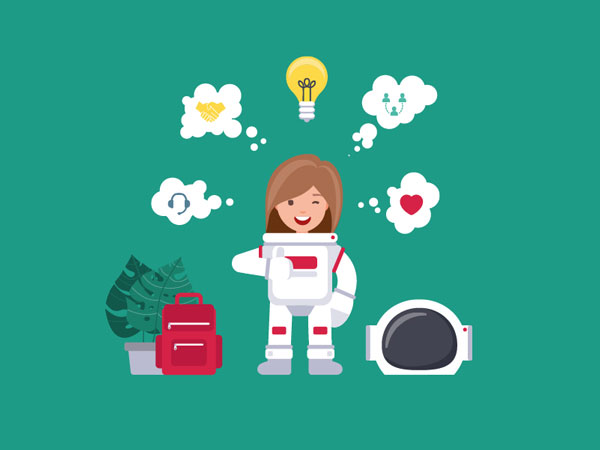 It must have happened that in the process of being hired somewhere, you have been asked about job core skills or in other word job core competencies. Maybe you have encountered them in a job advertisement. How are these competencies defined, and what are their types? In this article, we have dealt with them comprehensively.
Learn more: Important Social Skills for Programmers
What are job core competencies?
Competencies are sometimes a combination of one or more abilities. These abilities will combine with the individual's behaviour and knowledge to form competency. Different studies offer different definitions of core skills. These definitions can be summarized as follows:
A set of knowledge, abilities, and experiences enables a person to perform their work and tasks effectively.
To better understand job core skills and how it differs from abilities, consider this example: To be a programmer, you must be fluent in one or more programming languages. This is your expertise or ability. However, in order to be a successful programmer, you must have other abilities such as logical thinking, analytical ability and reasonable interpretation. It is the combination of these abilities that creates competence.
However, to be honest competence may be a little different from skills. But since the core competencies are sometimes interpreted as core skills in the common term, we decided to use these two terms as synonymous in this article.
Types of job core skills
There are different types of job core skills. In the following, we have categorized each of them and briefly explained.
Part One: Staff Management Core Competencies
Usually, managing people in a business or organization is one of the job core skills expected from supervisors and managers. However, sometimes employees at lower levels of the organization must also have this qualification.
This competency includes four abilities:
Training and development of staff skills
This skill includes identifying learning opportunities and helping people to improve their knowledge and skills. Planning to increase staff abilities to receive career advancement is also part of it. In general, employers expect you to take the lead in developing your skills and to encourage and assist others in doing so. 
Senior executives expect you to:
Set clear and measurable goals.
Have solutions to performance management challenges.
Coaching and monitoring
Coaching and monitoring are among the job core skills that managers of technical businesses (such as programming and information technology) must have; Because sometimes it is necessary to guide their employees. If you plan to become a manager, you need to show how you can train your employees to improve their skills and competencies. Coaching and monitoring staff requires exceptional talent; So it is essential to show this talent to the employer. Examples of this core competency include the following two:
Active listening and appropriate answers to questions;
Share your professional experiences with others.
Team building
Employers want to know if you can work constructively with your team to achieve goals. People who have this competence can actively cooperate with their team and encourage team members to participate in the decision-making process. 
Team building skills are not limited to managerial positions and are essential at all levels of the organization. You need to show that you can work with other members of your organization who are outside of your team. You should also show that you are ready to receive feedback on team management and cooperation. The two key skills in this competency are:
Encourage members to work together;
Respond appropriately to suggestions and ideas from others.
Part Two: Personal Development Core Competencies
Personal development is a long-term process. The approach through which you continually evaluate your skills, set your following goals to follow and gradually maximize your capabilities.
There are numerous ways to develop personal core skills in the workplace, such as reviewing time spent, assessing one's transferable skills, or overcoming various challenges to acquire new skills.
Personal development is a type of competency that includes the following three skills:
Commitment to being the best
Perfectionism and continuous effort to advance in your job are among the most critical job core skills in the path of personal development.  Hardship resilience, determination and innovation are all qualities that enhance this job competence. Examples of behaviours that demonstrate your commitment to improvement are as follow:
Evaluate your work based on data;
Constantly follow up to find solutions that improve your performance.
Mind maps and organized thinking
In some jobs, you may be asked to use your mental skills to draw a mind map. These drawings include patterns that clarify the relationship between ideas and concepts. 
Your ability to integrate ideas and process them into a concept map is a skill used in technical jobs. This skill is used in the following areas:
Using mind maps to display complex data;
Clearly and accurately display complex information and share it with others.
Career advancement
Employers are always looking for employees who prioritize career advancement. This core competency shows your will and commitment to providing the best performance for the organization. This competency sometimes manifests itself in the form of promotion and sometimes in the form of assigning uncomplicated responsibilities to others to adopt more complicated ones. Examples of this competency are as follow:
Strive to improve other competencies;
Find solutions to facilitate and accelerate career advancement.
Part Three: leadership Core Competencies
Leadership competencies are a set of skills that organizations must determine for different levels of management. During selecting and hiring managers, individuals' leadership skills should be reviewed and compared to choosing the best ones. If organizations identify the leadership core skills for each level, they can make better choices.
Leadership competencies include four essential skills:
Strategic Management
All businesses and organizations must be appropriately managed to succeed. Strategic management coordinates different parts to ensure the organization's superiority and success in a competitive environment. Strategic management means reviewing all parts of the organization, evaluating data and processes to make informed decisions. To achieve this competency, one must have:
Ability to analyze multiple processes and systems simultaneously;
Evaluate the data to gain insight into how the organization works.
Planning for the future
Every successful manager must have the ability to plan for the future effectively. Many jobs require careful planning in their various aspects to succeed. To become a manager, you must be able to plan the organization's operations and activities accurately. Two essential skills in this core competency can be summarized as follows:
Anticipating difficulties and providing a flexible plan for dealing with them;
Identifying the needs and requirements of each organization before planning.
Motivating employees
As a manager, you are expected to motivate your employees in a variety of situations. This motivation has a wide range, from encouraging an employee to change an inappropriate working approach to motivating financial officials to perform more control over the budget.
If you want to encourage others, you must first carefully state your expectations and plan ahead. You also need to listen carefully to what others say.
In summery, you need two following essential skills to influence others:
To have strong arguments to support your point;
Talking to everyone in their preferred language and expression, so they better understand what you mean.
Change management
As a director, sometimes you have to manage a period of change, which may range from changes in the budget to changes in streamlining services, and so on. To steer the organization in the direction of change, you must first accept it yourself. You also need to teach your employees the skills required to transition and set a clear path for the future. Two primary things to do in change management are as follow:
Helping others to accept the psychological consequences of change;
Accepting the change and offering solutions to overcome consequences in the transition period.
Part four: Communication Core Competencies
In any business, communication skills have one of the most important roles. The ability to transmit and share information orally and in writing is one of the most basic needs of this core skill.
This type of competency is divided into the following skills:
Commitment to customer excellence
Whether you are a manufacturer or a service provider, customer excellence and prioritizing them should be one of the essential principles of your work. Customer excellence includes:
Answering their questions in the shortest time.
Providing the complete information available.
Providing them with the best possible product or service.
Customer excellence can be summarized in the following two competencies:
Using a process to measure customer satisfaction;
Designing a quick and easy method for resolving customer problems and complaints.
Cooperation
This core competency includes building solid and lasting relationships with colleagues within the organization and even other organizations. This ability is beneficial in areas such as health. Collaborative cooperation has various dimensions such as networking, partnership and union building. Two examples of this competency are as follow:
Expressing a desire to know the experiences and ideas of others;
Establish communication channels with other organizations for use in emergencies.
Customer Relationship Management
A customer is someone who has bought your product or service. Customer relationship management requires various competencies and skills such as talking and dealing effectively and positively with their criticism. Increasing customer loyalty and building trust in them is a sign of successful customer relationship management. These achievements are clearly possible in the following two ways:
Ensuring that this relationship is positive and polite;
Effective communication with customers to provide better services.
---