How to Avoid Video Conferencing Fails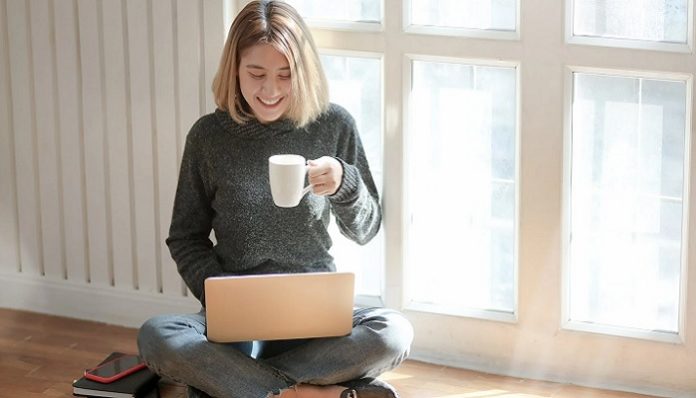 Although the number of people working remotely has increased in recent years, the coronavirus crisis has caused communities to turn to remote work at an alarming rate. When telecommuting enters homes, it brings technology with it. Despite the advantages of this process, video conferencing fails are a problem that people face frequently.
Working from home has its limitations. No matter how hard we try, home is not like a workplace. There are always problems that, if you do not prevent, may damage your video conferencing.
For this reason, SOJECT has compiled this article to round up the common video conferencing failures. By reading this article, you will have a good opportunity to prevent these problems.
The most common video conferencing fails and how to prevent
Fail 1# You think your mic is off but its not
Most likely, it has happened to you to begin to talk with somebody in the home or on the phone, assuming that your microphone was off.  The feeling we experience in this state is different and, of course, depends on the conversation we inadvertently shared with our colleagues. It may be a feeling of embarrassment, sadness, shock, frustration or any other feeling. But I think they all have something in common: they are not pleasant. Of course, some may be funny, like the following:
To prevent these video conferencing fails, you should always think that your speaker is on, even if it is off. To make sure, I check my microphone three times before starting a conversation with others. 
It's a little embarrassing, but please check your microphone a few times before going to WC. Place your phone where you are sure the speaker will not turn on unintentionally. I usually use wireless hands-free in these cases and put the phone out of the WC. In addition, I check three times that the speaker is off.
I often wish the video conferencing software also had a lock on the speaker and camera!! A lock that I could activate to make sure my speaker is off. It would be nice if the software announced loudly: Fatemeh speaker is off now. You can speak!! LOL
I hope my comment would reach the video conferencing apps designers to add such features to free video call software.
However, do not despair; we at SOJECT design and make your own custom video conferencing software. You can set one of your options to lock the speaker or unlock it.
Fail 2# Not testing the tech before the meeting or class
This is especially important when you are going to have a meeting for the first time through a new app. Please take my advice seriously and check the technology in advance. Otherwise, you may face irreparable consequences such as the following:
Even if you call via the software you have always used, try to learn all its features in your spare time, although you do not need them at the moment.
I remember once, in a virtual business meeting, my coworker asked me to add someone else to the conversation. He also asked me to share my screen. Although these actions were not so complex, since I did not need these features till that time, I did not know how to use them. This caused our meeting to end in vain. Of course, he told me how to do this. But it didn't get possible due to technical problems that already existed on my laptop.
To prevent these video conferencing fails, as I mentioned, you need to check all the features of your software before the meeting. You can call another account of yours or one of your friends and try the software features. Try to practice a few times to avoid problems.
Fail 3# Turning on the camera accidentally.
Many of our meetings may not be video-enabled, or at least turning the video on may be optional. However, just like the speaker, you may inadvertently open your camera. The catastrophes, in this case, will probably be much worse than what we said about the speaker. For example, a while ago, I read in the news that one of the businessmen was taking a bath in a meeting with the president of his country without turning off his camera. Oh my God! What a mess! Even thinking about it makes a person's hair stand on end.
To prevent these video conferencing fails, you should do the same steps as for your speaker. Of course, I advise you to be even more careful.
Hence, I ask video conferencing software designers to consider solving this problem and consider options such as video locks.
And again, these are just some of the features you can order for your customized video conferencing app at SOJECT.
Fail 3# Improper wearings at the bottom
You may be accustomed to wearing a clean shirt with a tie and sitting in front of the camera while keeping your pajama trousers on at the bottom. But things may not always go your way. Have you ever wondered what may happen if your pet jumps on your laptop or your phone and changes camera direction? If the camera tilts slightly for any reason, your co-workers will see things you didn't want to be seen and find a hilarious subject for their weekend fun. This is even more important if you are the head of the company.
So please do not be lazy. It is much easier to prevent this video conferencing fail than others. Just take care of your clothes at the bottom, like the upper part. Surely, when you think about the possible consequences of wearing pajamas, it becomes easier to bear stylish pants for a few hours.
Fail4 # : Not reviewing your background
What is in your background represents who you are. Furthermore, you may not desire others to know where and how you live. It's entirely reasonable. Would you invite your coworkers into your bedding room? I doubt it.
Thus, it is necessary to pay attention to your background and the environment surrounding you. It is better to hold your formal meeting in a simple room with a completely ordinary background.
In addition, some software allows you to replace your real environment with a virtual one. This feature helps you to get rid of this video conferencing fail.Otherwise, you may encounter the problems such as the below one:
If you do not have a problem that others see your house, I still advise you to consider security issues.
How many rooms does your home have?
Where is the entrance?
Do you have valuable properties in the place?
These are just some of the issues that may endanger your security. You may think that your colleagues are reliable. But you should keep in mind that hackers and third parties may have access to your video conversations.
Fail 5# Not informing your housemates you have a call
We all remember what happened to Robert Kelly, a professor of political science at Pusan National University in Busan. His children entered the room while he had an important video conference.
So if you are in class or your meeting is starting, let the other people in the house know and ask them not to disturb you during those hours. Although locking the door is a good solution, their sound still passes through the walls. Note this funny thing:
Although children are out of control, you can ask your spouse to take care of them.
Fail 6# Make video conferencing software available to children.
Although this is difficult, you have to find a solution. If your children use your laptop or phone with video conferencing software installed, it is not unlikely that they will make an untimely video call to your boss!! I hope you have not encountered this video conferencing fail, but Matt Staneff has encountered:
You may be able to lock or hide your software so that it is not accessible to children. Also, if your technology is set in a fixed place, as you can see in the picture above, place it in a room and restrict access of children by locking the door..
Fail 7#Letting the pets in
This may not seem like a big deal, but if you have an important meeting, do not allow pets. Imagine for a second that you are in a crucial meeting, and your cat jumps into the frame. You probably will forget what you were trying to say.
The risk of pets getting into video conferencing is not limited to jumping on your feet. They can do dangerous and unpredictable actions. For example, they may jump on a laptop and change the angle of your camera and expose parts of the room you don't want to be seen by your co-workers.
Take care of your animals before the meetings, feed them and prevent them from entering the room during the sessions.
As we have mentioned, SOJECT is one of the successful manufacturers of video conferencing software. The company customizes audio and video software for its clients. You can also order us the software with the unique features you need.
We advise, design, implement and support your software. Contact us for more information.
We hope you enjoy reading SOJECT's article on video conferencing fails. If you have encountered other failures, please feel free to share them with us along with your suggested solutions.
---