Introduction to Remote Work Software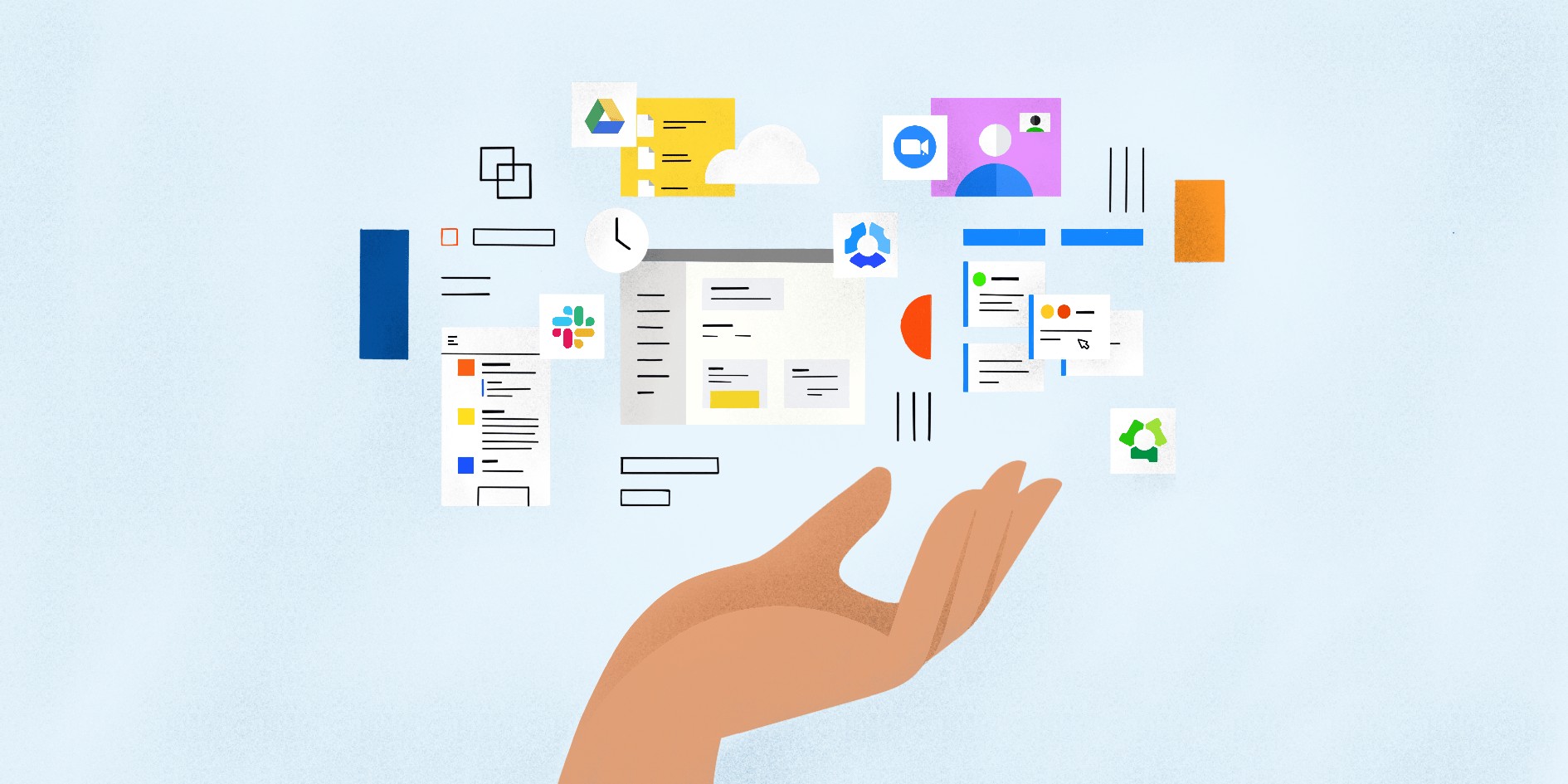 Remote work software
Although it has been only one year since the Coronavirus 19 pandemic outbreak, there seems to be a significant cultural change globally. Changes that would have taken a long time to get to this point without this powerful trigger. However, the pandemic has redefined the "regular" title to be assigned for many businesses, including remote works.  Although these jobs have been around for years,  "regular jobs" were those that were on-site.
The changes made through this year seem to be permanent. According to Hubstaff blog, more than 50 percent of businesses plan to continue remote working along with working on-site for the long run, and only about 15 percent plan to return to their former status by the end of the pandemic.
However, whether you work at an office or remotely, you need facilitators. Some of which seem to be "remote work software" to help organize remote working. These apps help business owners and telecommuters get the most out of their time and get things done with higher standards.
Here is some remote work software that will help different aspects of your virtual team to help you get started.
Join SOJECT in this quick journey.
1. ClickUp -remote work software to organize tasks in a group
ClickUp helps your team members divide tasks, sort them out, assign each other and finish them on time.
Some of the features of this software are as follows:
To-do list
Docs and wiki
spreadsheets
Email
Event
Reminder
Goal tracking
Time Tracking
Screenshot and recording
resources management
comment and chat
Here we review a part of the ClickUp features by a simple example. Suppose you have a business selling self-care products, and your team consists of developers, copywriters, team managers, and designers. You can create a separate sheet for each of the groups to organize their work in. You can also create shared pages where shared work can be configured. Tasks can be visible simultaneously or based on options such as importance, assignee, due dates, tags, etc.
Each task can be assigned to individuals or groups and can include files, links, media, comments, due dates, priority, labels, checklist, subtasks, to-do list, etc. You can move the task between the various columns with the title use specify. A suggested process could be: backlog, to-do, doing, review, and closed.
For more information about this software, you can visit its website. 
As someone who has used this remote work software, I recommend using the click-up. But in my opinion, use only the facilities that become handy. Excessive project management only confuses people and slows down the process.
Contact us right now to order the software you need.
2. Google Drive – to save and share documents
Google Drive, one of Google's products, is one of the most popular cloud spaces on the Internet and actually provides a space for you to store your files. The software provides you 15 GB for free to store your files online instead of keeping them on your computer.
In addition to the applicabilities that most of us are aware of, Google Drive is a great remote work software.
You can create different folders and share them with your team members. Teamwork rules, site contents, keywords, tables, etc., are all provided to your colleagues in one place. Most importantly, the final version is always available, and you can follow the changes. By referring to the change history, you can see who did what changes on what date and after all, you can restore any version you need.
With Google Drive, all the files your company needs are accessible and changeable on various devices. The ability to comment and suggest are features that help team members effectively manage files. For example, after writing an article, the copywriter refers it to a reviewer, who makes changes or suggests them as comments. If you use the click-up simultaneously, the task of "writing a new article" will be transferred from Doing to the Review column and will be assigned to the guy who is going to review.
Some of the main features of Google Drive include:
Cloud file storage and sharing
Document processing
Spreadsheets
Presentations
If you need more space the prices are as follow:
100 GB ($1.99/month)
1 TB ($9.99/month)
2 TB ($19.99/month)
10 TB ($99.99/month)
20 TB ($199.99/month)
30 TB ($299.99/month)
3. LastPass: Create, maintain and share passwords.
Various applications exist for managing passwords, but I prefer the LastPass. The software works with your email and has a master password that, if you forget, you can no longer access your account because the provider does not have your password. However, you may remember the password using a Hint. Furthermore, you can launch the LastPass on your smart devices using fingerprint.
You can create different folders for different categories of your accounts, including credit cards, career-related websites, etc. You can launch automatically and save any changes in passwords and usernames at the moment.
One of the main advantages of the LastPass that makes it an excellent remote work software is the feature of sharing passwords. For each staff, you may need to create an individual user account. For example, WordPress accounts to log in to various company websites, premium software, or website accounts.
The LastPass makes your job easier because you can create an account for the team members with the desired password and share it with them through your LastPass. This method of sharing is both safe and convenient. By changing a specific person's password, in addition to cutting off his / her access, the new password will be saved in your LastPass to provide to the following staff in charge.
Some features are as follow:
Easier online shopping
Creating strong passwords
Saving digital notes
Easy sharing
Dark Web monitoring
4. Slack – for real-time communication
This application is a great and necessary tool and, at the same time, free for teams whose parts of their work are done remotely. This semi-remote work software is a combination of private chats, instant messaging, and chat rooms.
There is also a public chat room, but you can also connect with others in small groups of two or create your chat rooms for different projects or titles.
Slack is no longer just a regular chat room but has become a powerful communication tool using the extensions and plug-ins that connect you to other services.
The Slack app directory is full of gadgets that can make your user experience much more productive. For example, Its product management plug-ins can announce the completion of a project task in the Slack chat room. Also, A scheduling robot can discuss meeting times between members and record the decided time in the group calendar.
Some features are as follow:
Advanced search modifiers.
Pinning messages and reference links to channels
Subscribing to RSS feeds
Streamlining your sidebar.
Managing and tracking documents
Using shared channels across workspaces.
5. Zoom- Video conference Software
Video conferencing apps are among the most fundamental and essential telecommuting software. These applications allow you to use voice and video calls to establish virtual meetings.
Zoom is trendy among various video conferencing applications, and if you've been telecommuting during the coronavirus outbreak, you've probably heard of it. A business application that also has tools for video conferencing and group messaging.
This program allows you to communicate with other colleagues as well as your manager via your webcam or mobile phone while you work remotely.
After coronavirus outbreaks, the zoom has become a practical tool for interacting between small, medium, and large work teams to maintain a daily workflow.
With the help of this program, in addition to audio or video communication, you can also record sessions to use them again later.
The main features of the zoom program are as follow:
One-on-one sessions:
In addition to interacting with all participants, simultaneously, the host can make one-on-one sessions with each of the members
Group Video Conferencing:
The host can hold meetings with up to 500 participants. Of course, with the free versions of this program, it is possible to reach up to 100 participants for a maximum of 40 minutes.
Screen sharing:
With this tool, you can show what you see at the moment, both to all participants in the meeting and individually to each of them; So that they fully understand your purpose.
Of course, I have to say that many other video conferencing software has the same features. However, zoom is more famous than the rest. For example, most of the features mentioned also apply to Skype. But recorded sessions on Skype are only available for a limited time (one month)
SOJECT produces various telecommuting software
SOJECT is a software company that produces a variety of software for its customers. We can make exclusive software you need for telecommuting.
First, we talk to you to understand what you need; then, our experts in various fields depict what you dream of.
Customization of video conferencing software is among our other services. If you need video conferencing software in your business with features not found in standard apps, we will make what you want.
In addition, we can provide you with the expertise you need for your software projects. We can build an entire team of experts and deliver to you to do the project.
Contact us through this site for more information.
---