What is a Call to Action (CTA)?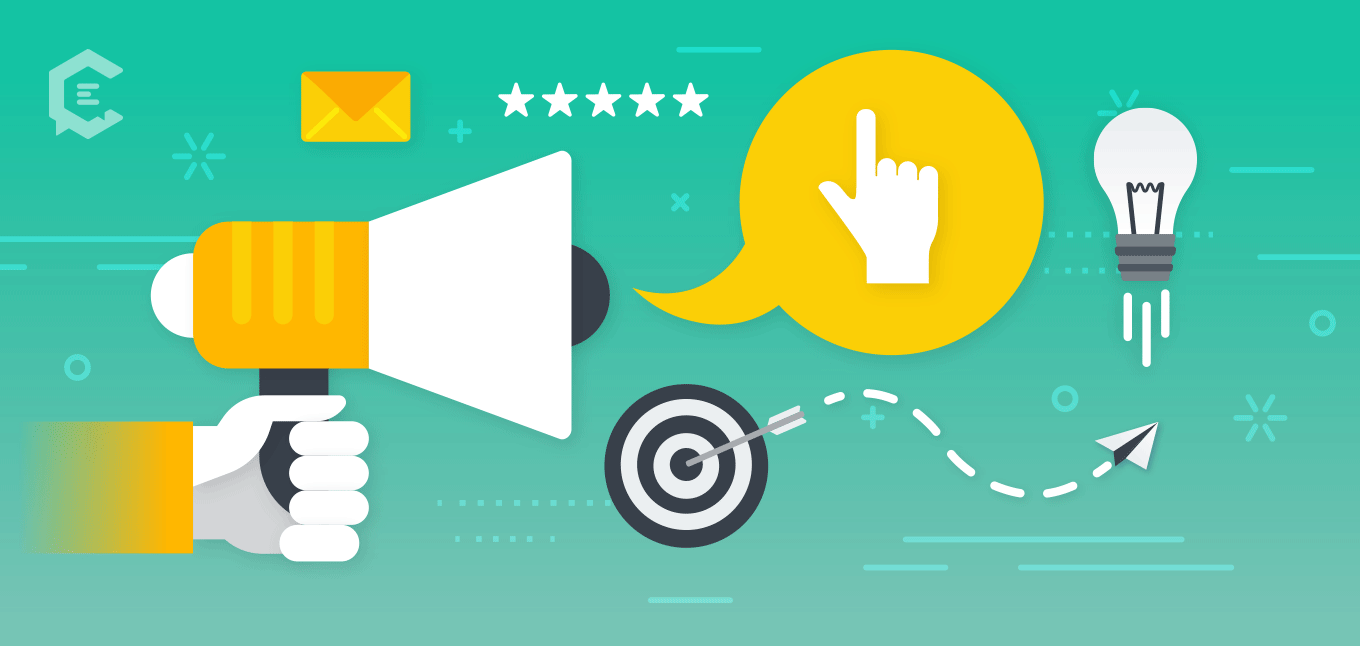 If you are familiar with digital marketing or active in this field, ‌ you must have heard about 'CTA' or 'Call to Action.' You may probably wonder what CTA is and what does it use.
In this article, we answer most of your questions about CTA and discuss how to create a more beautiful and attractive call to action. Finally, five types of CTAs will be discussed.
Stay tuned with SOJECT with this article.
What is a call to action?
A CTA, or call to action, is a simple button or text that asks the users to take a specific action. For example, you can ask your clients for the following steps through CTA:
Comment on your article or site
Fill out the "contact us" form
Read your "About Us" page
Download and read the user guide.
Buy a specific product.
This article will discuss CTA for sites. However, you can also use various call-to-actions in mobile applications, advertisements, etc.
The necessity of "call to action"
There are several reasons why CTA has become so widespread and popular, from which we discuss two in the following:
The first reason: "Call to Action" directs users to where you want them to be.
CTA allows you to guide users in a targeted way. Suppose you are a Chinese language teacher and you have an article entitled "Chinese language learning methods" that directs users to your site from search engines. What call to action do you can use to increase your readers' conversion to customers?
It's so easy!
With a simple CTA, you can direct your article readers to your store, where you offer the "Comprehensive Chinese Language Learning" packages. Furthermore, you can use a call to action to lead your users to fill out your free consultation form so that you can call them and advise on the most suitable language learning packages.
So, in a nutshell, the first use of CTA is to invite users to do something you would like them to do, such as buy a product or fill out a contact form.
The second reason: "call to action" has a good effect on your website SEO!
It may come as a bit of a surprise to you that a call to action can improve your SEO. When you use a CTA to ask your users to do something by going to another page, your Page Visit count will increase, and that's why your SEO improves.
You may be interested to know that it is essential for search engines to know if a visitor leaves your site after seeing one page or stays to check several other ones. The more users come to your site and see more pages, the more valuable your site will be to Google. Why not? You were so good that it was worth exploring your site's various pages.
On the other hand, if users leave the site after seeing just one page, Google will conclude that your work is not valuable and useful.
The call to action comes in handy here; it increases the number of visits to your pages per person, which results in improved SEO.
So, as much as you can, take advantage of good, useful, and attractive CTAs.
Learn more: The 9 Principles of Website Interface Design
Design a professional call to action
You do not have to be a programmer or make a weird attempt to design a professional CTA. All you have to do is get to know your audience well and create a call to action based on their needs. For example, a teen site's CTA is entirely different from a specialized scientific one.
For your CTA to be compelling, you need to know who your targeted audience is and what they need exactly. In other words, you must recognize and get familiar with your target market.
If you are going to sell your Chinese language training packages, your clientele is those who want to learn this language. So what are their true needs?
To use virtual training packages
Virtual classes that they can attend regarding the current pandemic.
Expert advice to know where to start
And most importantly, they need to trust you.
In the next step, based on their needs, design your CTAs:
Online counseling page link
Store link for the training packages
Link to Filling out the form to attend absentee classes
The above calls to action may be good options.
However, you have to think well in any other business and lead them to where you want according to the clients' needs.
CTA congruence with the page
CTA congruence with the page is a hint you need to pay attention to. Your CTA should fit the content of your page. For example, linking to the "Contact Us Form" is not very helpful in the store but can be a good option for a virtual class registration page. The CTAs that may suit the store are demo, product guide, or purchase and returns conditions.
Furthermore, the location of the call to action is also essential. It is better to design it in a place that is well seen and fits with the writing around it. For example, it is better to put the CTA about the product's purchase after its explanations, not before it.
Outstanding design
Design the CTA so that it can be distinguished from the rest of the page. This helps the user to find and click on it quickly. Using different colors from other parts of the text, bold letters, separate icons, and even gif files can be helpful.
A different design does not mean to do a bizarre thing‌! Once the call to action text is slightly larger in front, has a different colored background and a white space around, it easier for the users to see and encourages them to click on it. You can also design the CTAs as buttons.
Use A / B tests
A / B tests are essential and influential in the world of digital marketing. To perform A / B tests, clients are divided into two groups; each is shown something different, and then the results are compared. The concept of A / B tests is comprehensive, and we are not going to talk about it here. But it is good to know that you can use A / B tests to design a good CTA:
Design 2 calls to action models and show them to different groups of users of your site. After a while, check which CTA has the best results, and more users have clicked on it. This way, you can find out what characteristics your target users have and what kind of CTA design is so appealing that they are willing to click on it.
Five types of CTAs you probably need
"Membership Form" CTA
Once users log in to the landing page and before they become your potential customers, they need to do two things: fill out the form and click the submit button; this will save the user information in the database.
Using beautiful buttons with compelling text can help you. Explaining what value the user gains after recording information can persuade the user to share their information with you.
"Read More" call to action button
On the pages where a summary of your posts is displayed, we suggest using the "Read More" button to see the post in more detail, which is the primary purpose of this button.
Other advantages of Read More button include reducing the size of the main pages as well as measuring the traffic of a particular content.
Discover a product or service with a CTA button
You want to make it as easy as possible for someone browsing your website to learn more about your company and offers.
You definitely do not need to use buttons with unique designs; a simple button as long as it is sufficiently different from the background can have a better click rate.
CTA button for sharing on social networks
One of the best CTAs is encouraging users to share some of your website content on social media.
Share buttons have a lower click-through rate than other buttons, but you can use these buttons at the bottom of landing pages and blog posts to increase impact.
Be careful not to use share buttons anywhere, using content sharing buttons on pages where the user sends you information can be harmful.
The best part about these buttons is the CTA personalization.
CTA button to buy a product or service
Don't let someone who has browsed your website search too much. Take him to your store to buy the product or service you want.
About SOJECT
In addition to the sites, our experts at SOJECT use CTAs appropriate to your software needs. We are an expert team with experience in consulting, designing, producing, and supporting various sites and software. You can contact us to build the site or software you need.
---