The 9 Principles of Website Interface Design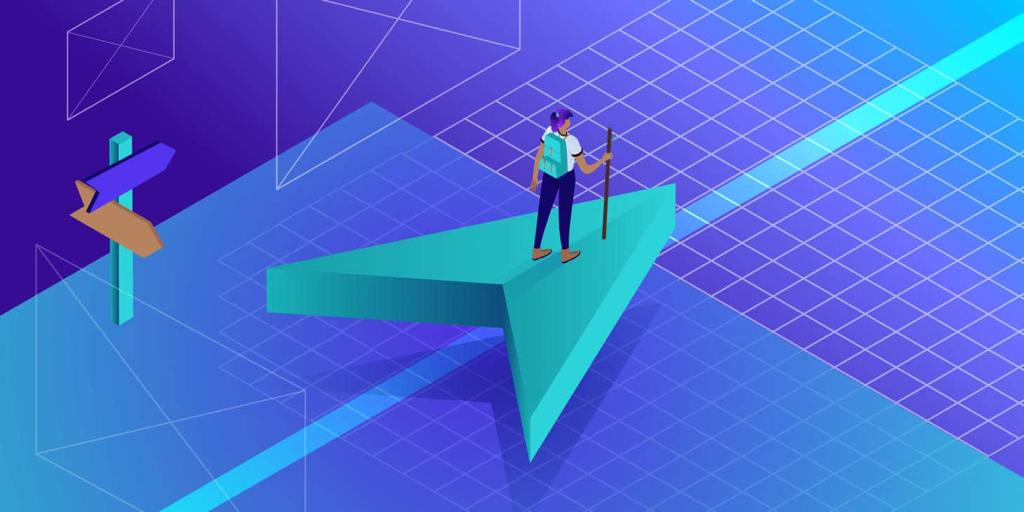 The success of any website much depends on how its UI is designed. Programmers need to be extremely careful and elegant when developing a site. As your website is your business's face, adherence to standards, and caution in web design is critical. It plays a significant role in the conversion of the visitors' to customers than you think. Moreover, any flaws in any website aspect can damage your brand's reputation.
A successful web design has the following characteristics:
Visual attractions
Useful features for users
Good performance
Even Some sites that are very simple in appearance perform amazingly well on Google. Thus website design is not just regarding the visual aspects. For example, the words' design is much more common today than ever before.
When search engines rank sites, they also consider the design and responsiveness, so responsive web design has become more important and popular in recent years.
Read this article to know the principles that will help you create an exciting, user-friendly, efficient, and attractive design.
Principles of Website Interface Design
Number 1: Contrast
One of the principles of website interface design is contrast, which is of the most common negative customer feedback. 'This design/item should show itself more!' Customers say often. Although the phrase ' show itself more' sounds a little vague, the overall meaning is that the design needs more contrast.
Number 2: Simple design is always the best.
Unnecessary elements on the page may lead the visitors to get diverted from your website's primary purpose. Simplicity in designing a web page is always a great strategy. Loading a website with many elements that do not help the user's goal can seem frustrating and unprofessional. Keep your design as simple as possible so that visitors can easily find their way.
Number 3: Consistency in designing UI
Consistency is essential in website design. Fonts, sizes, titles, subtitles, and button styles should be the same across all web pages.
Plan everything in advance. Determine appropriate fonts and colors for text, buttons, and other elements and use them throughout the development. Use CSS, SCSS, or SASS to maintain complete information about styles and design elements.
Number 4: Smartphones compatibility of UI
Due to the increasing use of smartphones, tablets, and phablets, your website design should be compatible with all these different screens. If your design does not support all page sizes, you will likely lose to your competitors.
Number 5: The appropriate combination of colors and imagery
When you use the right and harmonious colors, your site gets attractive, while inconsistent, sharp, and diverse colors disturb the user. A suitable color combination can create a pleasant environment and, as a result, encourages visitors to visit your site again.
When selecting colors for website design, be sure to choose white. This color prevents screen visual clutter and user confusion. notice that colors should not be too diverse. Three or at most four colors is enough. The same is right about images. Various images may confuse people and take them away from the site's primary purpose.
Number 6: Fast loading
In the world where we use smartphones, laptops, tablets, etc., to speed up our daily tasks, no one likes a website that takes a long time to load.
Increase your page load speed by optimizing image size and reducing the number of HTTP requests by combing code into a central CSS or JavaScript file. It is also recommended to compress HTML, JavaScript, and CSS files to increase the loading speed.
Number 7: Easy navigation
Studies show that visitors spend more time on websites that are easy to navigate. Using Breadcrumbs, logical, and hierarchical page web design can make it easier for users to navigate your site pages. You must follow the "three-click rule" so that visitors can get the information they need with three clicks.
Number 8: Interaction
The ultimate goal of visitors is to get the information they need, and if your site can interact effectively with visitors, they will spend more time on your site and visit it in the future. To achieve this goal, you need to use SEO principles in your content. Otherwise, no matter how attractive your web design is, the traffic will not increase.
Number 9: White space or Negative space
One of the essential principles of website interface design is the correct use of negative space. White space or negative space are areas of design that do not include any elements. In fact, the empty spaces in the design are called negative or white space.
Many novice designers think they should fill every screen pixel with colors and ignore white space's value.
But white space has many vital goals in a web design, the most important of which is to create a breathing space for the design elements. Negative space can also help highlight certain content or specific parts of a design.
stay tuned with the next article about the Differences between UI, UX, and CX.
---