10 Ways to Increase the Efficiency of Your Development Team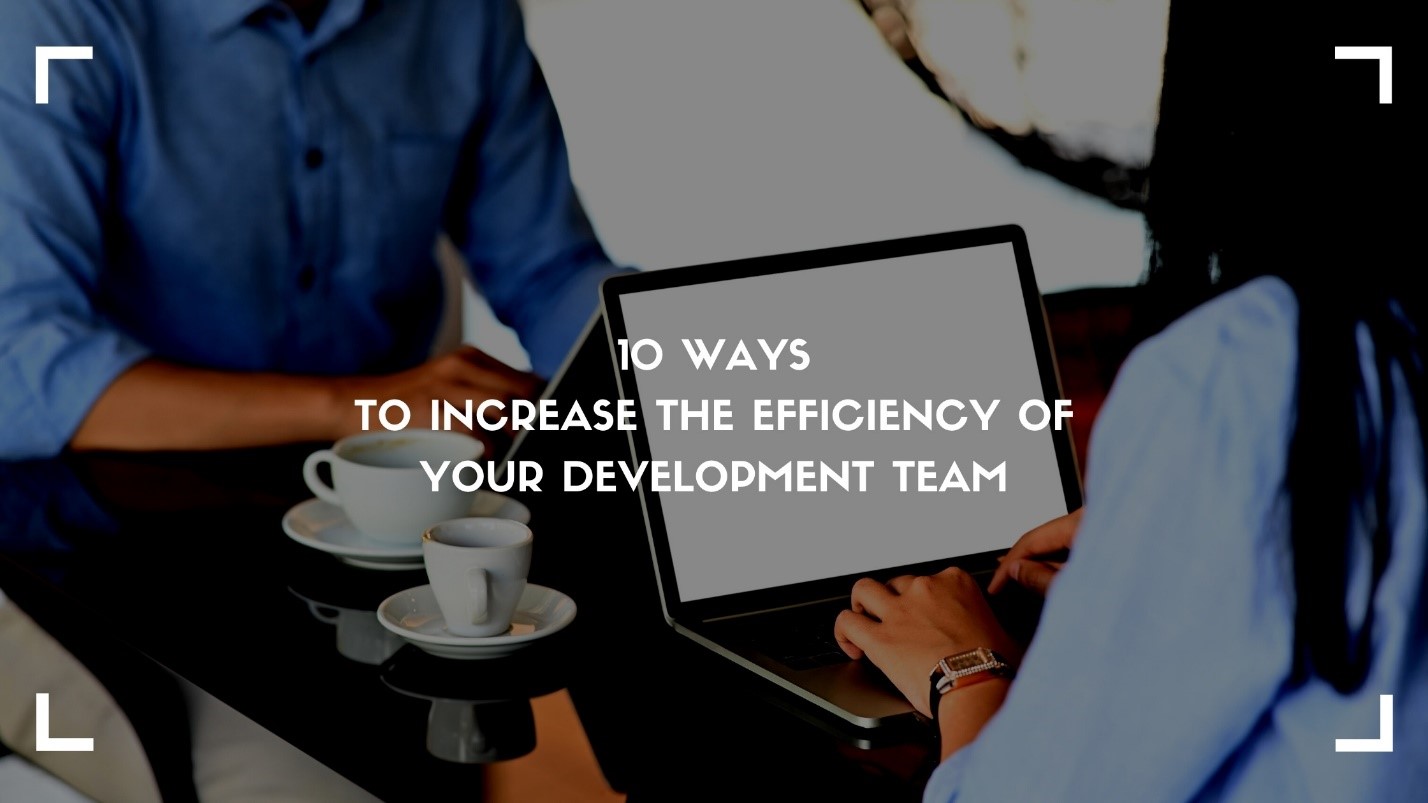 High work pressure, close and consecutive deadlines, intense mental work, and so on make the developer team tired and less productive. That's why programmers are always looking for ways to increase the efficiency of their development team. Many programmers begin to develop habits that can help them improve their productivity. But often the result of these habits is quite the opposite. Here you will be familiar with ten ways to increase efficiency of the development team.
Ways to increase the efficiency of the development team
One of the practical factors in increasing productivity is to hire developers who have the highest efficiency for your organization. Company managers and human resource management are better to hire employees who are efficient, creative and have a steep learning power. You will read about how management and leadership, strategic planning, setting business goals and establishing job satisfaction, will increase developer team productivity in the organization.
Improve project management
One way to increase the efficiency of team members is to improve project management. By improving the management, the specific duties of the members can be determined correctly, and each person gets a correct picture of his / her particular responsibilities. A common problem for most managers is that they do not have a clear understanding of whether their employees are performing well. They have not set tangible goals for their organization. Above all, it is better to set goals for your organization and carefully define the role of each person in achieving these goals to see the increase in employee productivity in the organization.
It is best to define the project objectives using the SMART framework (specific, measurable, achievable, realistic, timely) and then make them project priorities. Research and analyze these goals so that everyone understands the objectives correctly. You need to know that project management needs to measure the necessary resources, the required budget, the deadlines, the milestones and the measurements.
Using software such as Asana, Trello, Basecamp, Smartsheet, Teamwork, Jira, and Proof Hub can help a lot in managing your project.
Time management promotes your team
Setting a deadline for each project puts extra stress on the team, given that you set aside a certain amount of time to complete each project. The first step in managing team time is to gather the necessary information about how your team spends its time. By knowing how your team spends the time during the day, you can make significant progress and get to know your team, and you will surely succeed. You can use software such as Everhour, Toggl, Timely, Timing and Office Time to ask your team to track their time.
On the other hand, unnecessary tasks such as meetings, administrative reports, quality assurance forms or emails take up a significant portion of team members' time. By minimizing the essentials of your team productivity, you will reach your highest level.
Make weekly meetings
It is better to communicate and talk to your team members through open and transparent interactive methods. Weekly meetings can usually be a good option for implementing interaction within the team. You can use useful tools like GoToMeeting, WebEx and Jive for audio and video conferencing calls.
Create to-do lists
To increase productivity, the first step is to look at how your organization's jobs are performing, and if there is a need to change the way you work in the organization, determine how to change the method. Make short-term and long-term to-do lists and improve productivity by prioritizing tasks.
What better way than to have employees set specific goals each day and structure their day? Encourage each employee to make a to-do list and make sure they prioritize and do things correctly and stay up all day and see that the results are more efficient.
Reduce distractions
Social media and mobile phone use are a significant reason for reduced productivity at work, but it is not possible to be too strict and eliminate it. So try to keep employees focused and busy while giving them time to breathe.
Our suggestion is to encourage employees to turn off their cell phones but turn them on regularly when they rest, which will increase the time spent at their desk.
Provide appropriate tools and equipment
Providing appropriate tools and equipment to increase the productivity of the organization's employees is of great importance to perform their duties efficiently and on time and increase their productivity. For example, there is nothing worse than spending time waiting for paper printing because your organization does not have a fast printing press.
New and high-quality programs and equipment have a significant impact on the workforce and the speed of their activities.
Try to make your employees happy
If employees work in a stressful environment and are less efficient, this will lead to more absenteeism and dissatisfaction in the workplace. Try to keep your troops happy. Appreciate and respect your employees.
Plan to improve staff skills
After being selected and hired, training is an essential part of ensuring and increasing productivity. Training has many benefits for both managers and employees. One of these benefits is learning newer and faster ways to get things done, which also increases your employees' skills in doing them.
Attract the remote developers
Hiring the remote developers is a great way to increase employee productivity in your organization. Remote employees work longer hours, take less leave, perform better, and generally work longer. Also, all of these will save high costs for your company.
Learn more: Efficient Tools in Managing a Remote Programming Team
Systematize experiences and knowledge
If you can systematize your experiences and knowledge through guidelines and rules, this will be a great decision for you. Such instructions should include step-by-step scenarios, descriptions of all steps, and specific deadlines for their implementation.
Document the best experiences in terms of rules and guidelines. This will allow your employees to follow the right path. On the other hand, these documents will be a useful and suitable learning tool for beginners. Experienced employees can also use them if needed. It is wrong to think that standardization is the enemy of flexibility and creativity. By documenting simple iterative processes, you free up resources for creativity.
Conclusion
Some methods of increasing efficiency are costly, some of which are a bit time consuming to implement. In any case, considering them will benefit all team members and the company as a whole, and I hope you will use the methods mentioned above.
---