5 Top WordPress Course Plugins (LMS plugins) You Should Know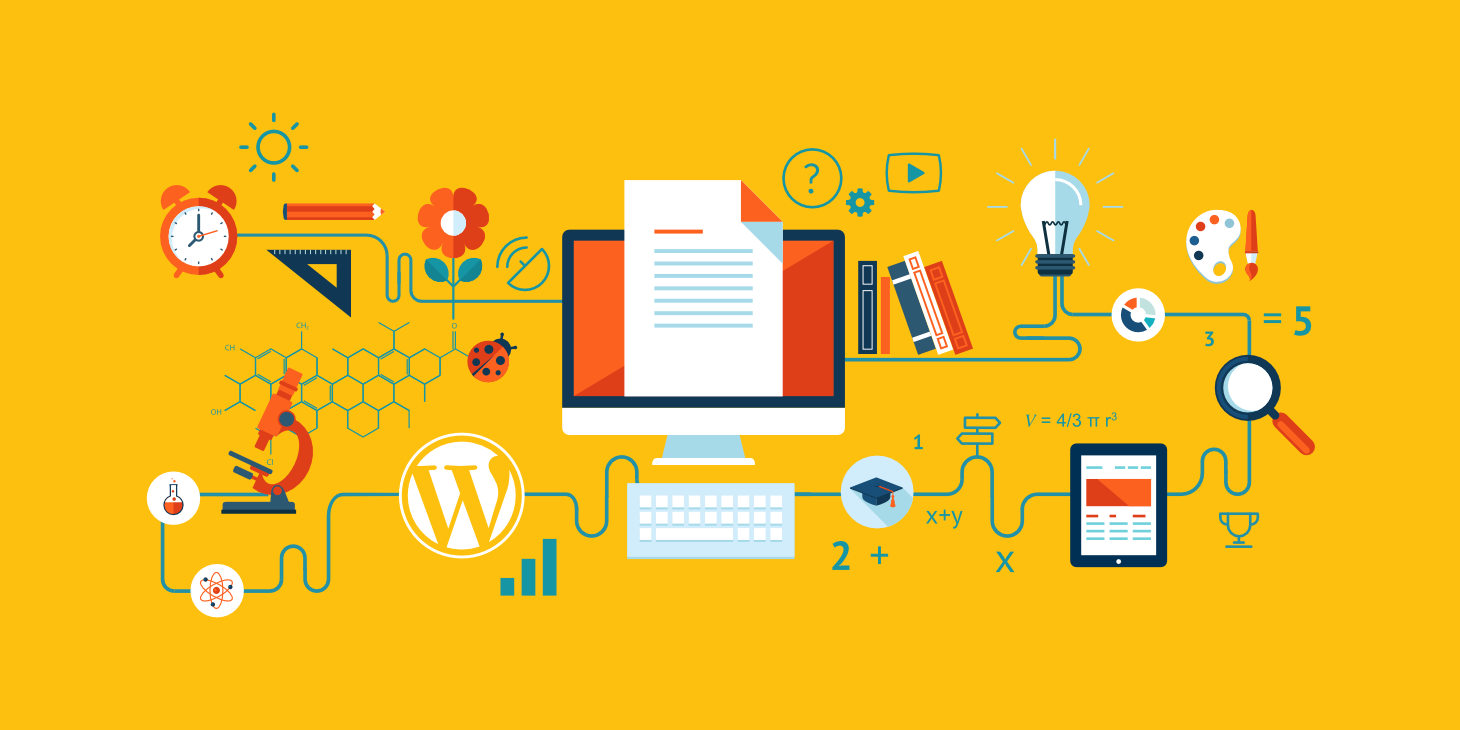 Are you looking for a WordPress course plugin for your site? LMS plugins allow you to design and run online courses on the WordPress platform.
A complete WordPress virtual training management plugin includes features for managing your online course content, monitoring and controlling membership subscriptions, running and scoring quizzes, accepting and making payments, and more.
In this article, we will introduce the best WordPress virtual learning plugins along with their advantages and disadvantages to help you choose the perfect solution for your online learning website. So, Stay with us.
1. LearnDash‌ plugin
LearnDash is the most widely used and popular WordPress LMS plugin on the market. Due to its features and capabilities, this plugin is more user-friendly compared with its other counterparts.
This plugin has a simple drag and drop course builder tool that lets you create multi-layered courses with topics, courses, quizzes, and different classifications. You can submit all your courses at once or schedule their publication according to your website policies.
With this LearnDash‌ plugin, you can give homework to users. Then approve or comment on them. This plugin also includes test and quiz management tools with several types of questions. You can easily set prerequisites for students. For example, that they must first complete the previous lesson and submit homework before entering the next session.
This plugin also provides many options and solutions for cash payment such as membership fees, one-time purchases, memberships, purchase cards, etc. You can make your payments with the help of several payment gateways, including PayPal, Stripe, and 2Checkout.
LearnDash‌ is also well integrated and compatible with the bbPress community builder plugin, WordPress eCommerce plugins, and WordPress membership plugins, including MemberPress.
An important feature of LearnDash is dynamic forums that allow you to create forums specific to each course. So, students can interact and help each other.
Summary:
In brief, LearnDash is the most user-friendly, flexible, and versatile e-learning plugin for WordPress. This plugin is integrated with many plugins and third-party tools, which makes it much more powerful. Furthermore, LearnDash is a complete tool for schools, educational organizations, entrepreneurs, and people who want to earn money from making online courses.
2. LifterLMS Plugin
LifterLMS is another WordPress virtual learning plugin that has many unique features. This plugin allows you to design interesting online courses so that students can have unique experiences. Setting up LifterLMS on existing WordPress sites is very easy.
LifterLMS supports training modules, courses, topics, categories, and all sections of multilevel courses in general. It also gives you flexibility in creating and designing more minor courses or more complete programs. You can add multimedia lessons such as audio, video, text, pictures, or anything else that makes your classes more interesting.
This plugin has content publishing sections, course prerequisites, and group memberships to provide more control and oversight over the entire course period.
Furthermore, you can use features like automated emails and end-of-course certification to boost user engagement. This plugin also has a built-in content limiting system that allows you to restrict your site's WordPress page to members only.
LifterLMS has a valuable set of plugins that you can use to manage affiliates, integrate with eCommerce plugins, connect to your email marketing service, and more.
The LifterLMS plugin allows you to sell online courses using WordPress easily. Using it, you can quickly make credit card payments, one-time payments or consecutive payments, the cost of a set of courses, coupons, etc. Moreover, this plugin accepts and makes payments with PayPal or manually via check.
Summary:
In brief, the LifterLMS is one of the excellent LMS plugins in WordPress. You can even launch a demo course to get acquainted with the plugin environment.
This plugin is effective and practical for fitness professionals, musicians, corporate management and leadership trainers, entrepreneurs in the field of education, and in general anyone who wants to earn money by selling their courses online.
Learndash vs. LifterLMS Extensions
Both of these plugins are among the best and most powerful educational plugins in the world that provide an excellent academic and online learning environment.
Similarities between Learn Dash and LMS Lift plugins
High speed in providing and designing educational systems
Intimate user interface and easy operation
Provide complete and comprehensive documentation
Differences between Learndash and LMS Lift plugins
The LMS Lift plugin offers a more robust marketing and sales system and focuses more on marketing and sales training courses. On the other hand, Learn Dash focuses more on the test teaching and environment and offers a stronger online and offline test system.
In Learndash, it is possible to take exams even outside the course. However, in the LMS Lift plugin, you have to make the tests within the courses.
The LMS Lift has a simple reporting system. On the other hand, the Learn Dash system provides a more robust report on students' progress and activities.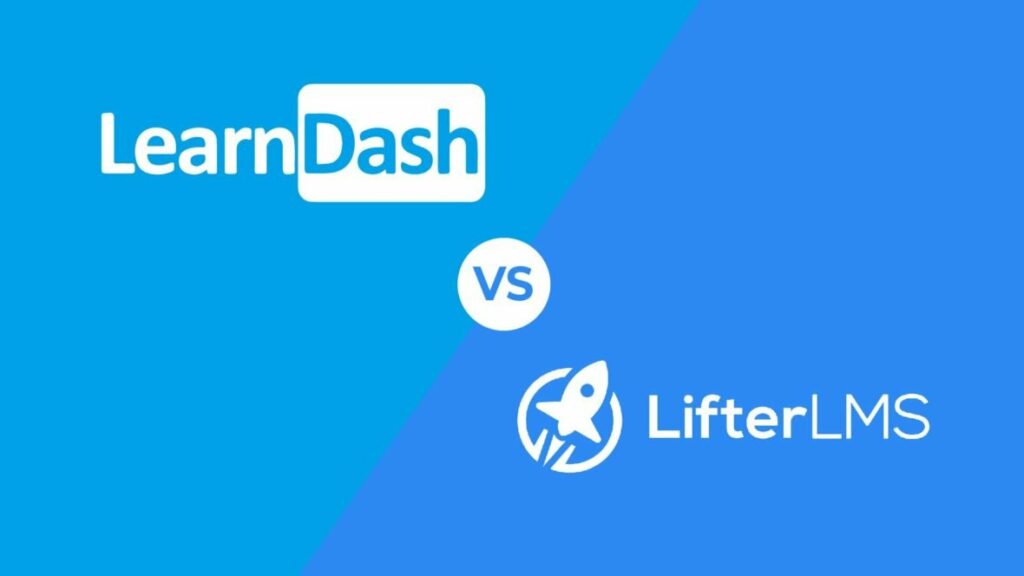 3. Learnpress plugin
This free LMS plugin allows you to design an educational site according to your taste and content. Furthermore, you can use it easily without the need for coding and technical knowledge, just by dragging and dropping.
Features of the Learnpress plugin
Being completely free
Intimate and straightforward user interface
possibility to sell educational products through the website
Holding quizzes and tests
viewing usage statistics and display student rankings in each course
applying restrictions of access for each course
LearnDash Plugin Vs. LearnPress Plugin
LearnPress plugin does not have professional support despite being free and providing convenient features for users. Furthermore, LearnDash has stronger support and better performance.
4. Teachable plugin
This plugin is offered in two versions, free and paid. It's for designing the educational system and holding online courses. The Teachable plugin is a standalone tool for creating training courses.
Teachable plugin features
Holding training courses and online exams
Making forums
Providing support from a custom domain
Unlimited use of student hosting capabilities, service of educational videos, online exams, and other items
Email marketing and educational discount codes in the paid version
5. WP Courseware plugin
This plugin is one of the simplest LMS plugins for creating and selling online training courses.
WP Courseware plugin features
Design educational systems simply and without the need for coding
Create a schedule for exams
Send emails to students
Send online tutorials automatically and at a predetermined time
---