The Top 10 Virtual Classroom Software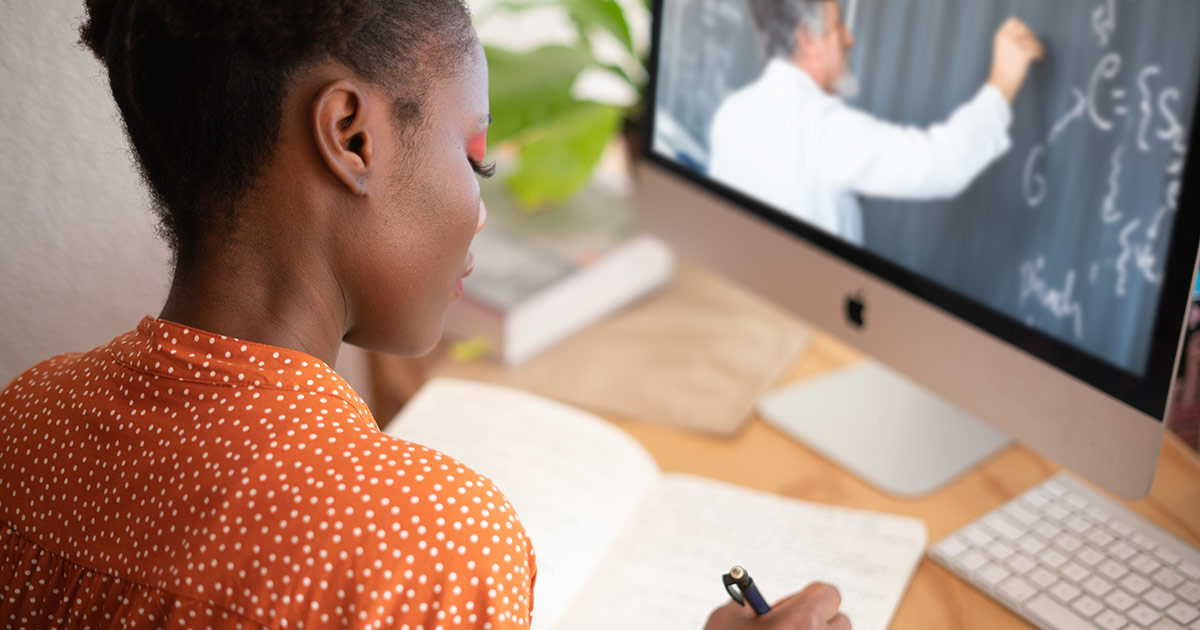 In recent years various types of virtual classroom software are available in the market, some are free, and some require payment. Although all of these applications are designed for the same purpose, the features like the easy process of making a classroom, video conferencing, grouping, and mobile compatibility define the programs' popularity.
In recent year, due to the Coronavirus 19 epidemic's limitations, students and staff have to use modern technologies to continue their education and plans remotely. Hence, institutions and organizations must use or order virtual classroom software that meets all their training needs.
What is a virtual classroom?
The online learning and training environment is called a virtual classroom, where classmates and coaches interact through the software's tools. Educational institutions such as universities and colleges use virtual classroom software to conduct remote classes, and they aim to maintain the same quality as face-to-face courses.
Let's summarize the virtual classes capabilities:
Live streaming features
Screen sharing
Online whiteboard feature
Comprehensive online classroom environment for use in educational institutions suitable for teachers and students
Live Streaming interactive presentations
In the following link, the necessary hardware and server to set up the appropriate infrastructure for holding online meetings and classes are introduced:
Learn more: Video Conferencing Setup Requirements
Trustworthy virtual classroom software allows users to access educational materials, watch presentations and videos, and hold exams in real-time.
Virtual class software Features
Features of appropriate virtual classroom software include:
Video conferencing
Video encryption and password protection
The presentation features through multimedia.
Whiteboard
Session audio and video recording
Chatting via text
File sharing and saving
Image sharing
Voting and polling, dividing and regrouping students for group activities
Mobile compatibility
Holding tests
Raising hand (as a volunteer to answer questions, etc.)
Browser connection
Data analysis features
Interaction with the content production platforms
Finally, the virtual class is part of LMS systems.
What is an LMS?
LMS stands for Learning Management System. LMSs are software platforms for creating, managing, and organizing online courses using the Internet to connect students and educational institutions. However, the LMS's goal is to enhance learning capabilities to be easily accessible to the general public.
Features that LMS software offers to teachers include uploading textbooks, uploading homework, and an instructional calendar, which comes along with chat rooms. Some LMSs can also take online assignments such as online exams or offer a combination of multimedia capabilities, such as a combination of photos and video.
Furthermore, features that LMS software provides for students include homework delivery and the use of tutorials and files uploaded by teachers.
Let's summarize the capabilities of LMS:
Provide a platform for educational institutions to provide online curriculum content to students
Ability to schedule and track
Ability to integrate with content production platforms
Popular LMSs include Canvas, SAP Litmos, Blackboard Learn, Google Classroom, Schoology, Docebo, iSpring Learn, Skilljar, and Showbie.
The top 10 virtual classroom software
Here are the top ten online education software in 2020 based on popularity:
Zoom software
Zoom was introduced in 2011 by Cisco and WebEx. The software is suitable for video conferencing and online meetings as it is an easy-to-use app. you can send group messages through this platform. Furthermore, you can use the zoom solution on Windows, Mac, Android, iOS, BlackBerry, Zoom Rooms, H.323 / SIP room systems. It has the best video, audio, and screen sharing. So, Zoom is one of the most reliable virtual learning software among virtual classroom applications.
Cisco Webex Meetings Software
If we skip student classrooms and have a glance at businesses, meetings are an integral part of most of the job.
Using Cisco Webex Meetings, you can hold sessions in a modern and simple way. In the Gartner list, this virtual class tool leads the way, indicating that many people use this solution for meetings. You can implement Cisco Webex Meetings virtual class software on different devices. Furthermore, its compatibility with the tools and video devices you have used to utilize is one of its significant features.
Class members can join the online class with just one click, and access shared videos, audio, and features without the need to download plugins.
Most importantly, Cisco Webex Meetings grows with your business, and you can easily and quickly change or add users and services to suit your needs. Holding a meeting or class with thousands of audiences is one of this virtual classroom software's strengths.
Currently, Webex has 22 data centers worldwide that provide good quality service, real-time media, reliability, and security for your online meetings. In fact, This security is at the level of the enterprise. We do not see these features in other online and virtual class software.
Adobe Connect software
Adobe Connect is the most secure, flexible, scalable, and robust video conferencing product on the market. Additionally, it is powerful and stable and does not have the limitations and scalability seen in other virtual class tools. As a result, conduct your essential and sensitive online conferences safely with Adobe Connect.
You can easily customize the Adobe Connect virtual training program to suit your needs and create your own brand's virtual classroom. Unlike other virtual classroom tools, this app measures attendance. With Adobe Connect, you can set up your virtual classroom anywhere, anytime on any device. Adobe Connect also has the following features:
Ability to integrate with LMS systems
Ability to integrate with advanced authentication systems
Extensibility due to being open-sourced
Chatting with other attendees
Survey
Online exam
Simulation
Class grouping
Playing
Interacting behind the scenes of an online meeting
Schoology Learning software
Schoology Learning is part of the comprehensive PowerSchool Unified Classroom solution used as online classroom software to blended learning environments for over a decade. The software provides high quality and accessibility; thus, teachers, students, and collegian can easily practice and learn together.
Blackboard Collaborate software
With the help of Blackboard Collaborate, you can run a virtual class with one click. Educational institutions that need a high level of teacher-student interaction, flexibility, and personalization, need to use this virtual classroom software. The software also provides an LMS system.
Blackboard Collaborate is so beyond traditional video conferencing that students forget they are not in the physical classroom. This online teaching software is compatible with applications that students and teachers often use, such as Dropbox, OneDrive, Google, etc.
In summary, Blackboard Collaborate is an excellent choice for government agencies, private companies, and educational institutions. This online classroom program – as one of the best virtual and distance learning software – meets all your needs in the field of online education and web conferencing. It is also possible for teachers to analyze and follow up through Blackboard Collaborate.
Panopto software
Panopto has been helping universities and businesses increase their performance through video conferencing since 2007. Colleges, companies, and businesses such as GE, Qualcomm, New York Life, Duke, Stanford, and Oxford are Panopto customers. They can record videos and lectures, stream live events, and share these videos securely and searchable. Panopto has been recognized for four consequence years as the leader in enterprise video content management at Gartner.
WizIQ software
This application is one of the largest cloud-based platforms in the field of virtual classroom software, and so far, more than four hundred thousand students have used it to benefit from various learning services such as live learning using HTML5 Virtual Classroom based on WebRTC.
Learn more: What Is WebRTC, What Features Does It Have, and Which Browsers Support It
The software is suitable for enterprises, teachers, students, collegians, and companies. It is reasonably priced and easy to use. It supports all types of files and allows you to upload, organize and store any content in the cloud. You will be able to access these files from anywhere, anytime, so you no longer need to carry content physically. This feature is made possible through its integrated library.
There are APIs and plugins in WizIQ that integrate with your website, and you will have your class in LMS. You also need a username and password to log in.
Other features include:
Ability to record online classes
Being web-based
Interactive whiteboard
Screen sharing
Possibility of polling
High-quality audio and video
However, WizIQ does not have the attendance tracking feature; too many tabs cause congestion and must be installed.
LearnCube software
One of the most significant difficulties of teachers and schools is that the tools they use for video conferencing are basically created for business meetings, not online learning. LearnCube is one of the few virtual classroom applications that are great and perfect for teachers and virtual classrooms as it has a better view of the school. But it may be a little confusing at first. LearnCube features include:
Live video with excellent reliability and sound quality
Interactive online whiteboard
Quick access to saved lessons such as PDFs, videos, documents, and more
Quick access via the link with no download required (web-based)
Special features for teachers such as multi-tab, pointer, highlight, video sync, tables, etc.
VEDAMO software
VEDAMO, which is a virtual and distance classroom platform, is a comprehensive solution for creating and managing online educational services with the following features:
The ability to interact directly with students
Whiteboard used to share topics and resources with audiences during an online meeting.
Grouping class members
Screen sharing
Media sharing
Whiteboard tools
This online classroom platform does not have the features of an automatic recording system, and also, the presence of many tools has made it look messy.
Newrow Smart software
Newrow Smart is a virtual classroom platform that allows you to attend online classes through the browser. It is entirely web-based and does not require installation. So you do not need to download, install or even manage complexity. It is easy to use, and you will have a good user experience. You can use the following features just by clicking on the class access link:
Screen sharing
Grouping class members
Online test
Whiteboard for sharing topics and resources during the online meeting
Video and other media sharing
Cloud file management system and cloud recording
Essential points in choosing the right virtual class software
Choosing the right virtual classroom apps depends entirely on your needs and field of education. For example, What features do you expect from your virtual classroom software? How many users connect to your virtual classroom at the same time? How much bandwidth or hardware do you need? Can users access to local images, or can they enter the virtual classroom from anywhere?
These questions and the like will help you find the right software.
---