Which Applications Were Most Popular Since the Coronavirus Outbreak?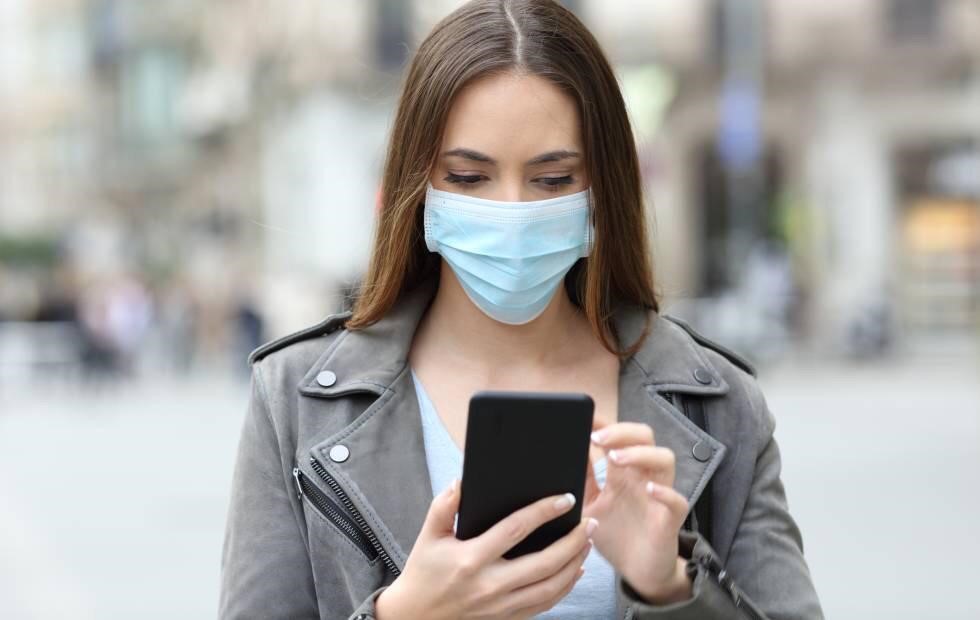 With the widespread outbreak of the deadly new coronavirus, lockdown measures were imposed in many countries worldwide to combat the spread of Covid-19. New regulations, strict restrictions on citizens' travel in cities, and states were inevitable. The Ministry of Health and Medical Institutions of each country asked its citizens not to leave their homes as much as possible.
Many occupations switched to remote work to reduce physical contact and the possibility of transmitting the virus.
Covid-19 pandemic has led to a profound change in mobile phone users' consumption patterns so that now people spend an average of 4 hours and 20 minutes of their daily time on their phones.
There is a significant increase in mobile and laptop software download and usage compared to the year before, so that mobile apps used in the second quarter of 2020 have grown by 40%.
According to the Digital Trends website, the applications that had the highest number of downloads in March 2020 -the time of the widespread outbreak of the coronavirus in many countries – are as follows:
Social and videoconferencing apps:
Facebook
Youtube
Twitter
Tiktok
Zoom
hangouts
Google meet
Instagram
Pinterest
Messenger applications:
Skype
Different versions of Facebook Messenger
WhatsApp
Ablo
Snapchat
Online movie and series streaming applications:
Netflix
Hulu
HBO Now & HBO GO
Online music streaming apps:
Spotify
Soundcloud
Bandcamp
Google Play Music
Apple Music
News applications:
The New York Times
Vice News
NPR News
The Washington Post Select
Flipboard
Nwsty
Sports apps:
Reading applications:
Kindle
Google Play Books
Audible
Comics
Blogging apps:
Game applications:
Steam
PlayStation App
Xbox app
Nutrition, diet, and cooking applications:
Zomato
MyFitnessPal Calorie Tracker
Food Network Kitchen
Simple Macro
Health apps:
AllTrails
Strava Running and Cycling GPS
Adidas Running App by Runtastic
Android sleep (Sleep as Android)
Daily Yoga
Calm
Educational applications:
Among the programs with the highest number of downloads in the second quarter of 2020, two programs, zoom, and hangouts, experienced the most progress.
ZOOM Cloud Meetings, after Tiktok, has the highest number of downloads in the second quarter of 2020. Broad use of this application – from training to concert broadcasting- is the main reason for this program's success.
Google Meet is Google's video conferencing service. The main reason for its success is the new free version and the increasing demand during the coronavirus outbreak.
In general, it can be said that business programs and video conferencing have very significant growth compared to other applications. The reason is apparent, business and education virtualization.
Downloads of commercial apps on iOS and Google Play in early March were 45% higher than the previous week, reaching 62 million downloads. This download rate was about 90% higher than the average weekly download of commercial applications in 2019.
Most of the rise in video conferencing downloads is due to the increased adoption of apps such as Google's Hangouts Meet, Microsoft Teams, and Zoom Cloud Meetings.
Zoom topped the global charts in February and March, and we still see a lot of downloads in the US, UK, and other parts of Europe.
In March, Google's Hangouts Meet had the most downloads in the UK, US, Spain, and Italy. Microsoft teams also experienced significant growth in Spain, France, and Italy.
Given the significant success of the zoom program in recent months, here is a little introduction to this program:
What is Zoom software, and how does it work?
Zoom is a business application equipped with video conferencing and group messaging tools.
This program allows you to communicate with other colleagues and your manager via your webcam or mobile phone when it is not possible to attend meetings in person.
Using this program, in addition to audio or video communication with other members of the group, you can also record sessions to see them again later.
Main features of the Zoom program:
Possibility of one-on-one sessions: The zoom session host can have one-on-one sessions with all participants and interact simultaneously with all participants.
Group Video Conferencing: The host can hold meetings with up to 500 participants. Of course, with the free versions of this program, it is possible to have a meeting for up to 100 participants for a maximum of 40 minutes.
Ability to share the screen (photo screenshot): With this tool, you can send the images you see at the moment, both to all participants in the meeting and individually to each of them; So that they can see what you see.
---