Virtual Education History and the Role of Educational Software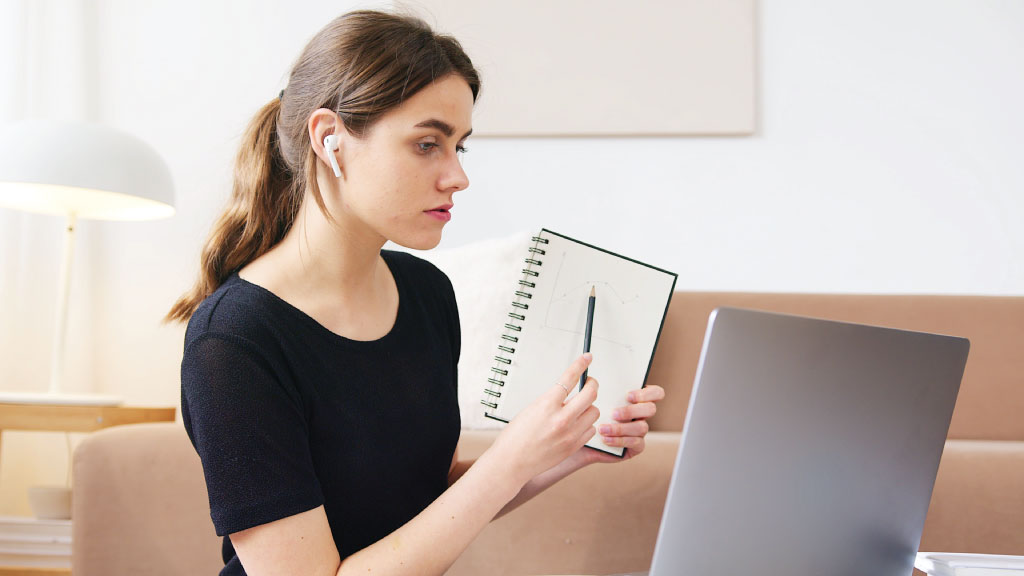 Before we discuss virtual education and the role of educational software in this field, it is good to review the education evolution briefly; then take a glance at the history of e-learning methods over the years. So join SOJECT.
You probably have seen old classrooms in movies. They were nothing more than a cramped, dark room, a piece of wood as a board, and a block of charcoal. Over time, these classrooms get equipped with benches and desks for students to sit on, as well as a blackboard and chalk. After a while, the whiteboard and magic boards took the place of the blackboard. By the first video projectors and smart boards' advent, the intelligent-class title was raised for the first time.
In many countries, the teaching process in schools and universities developed so-called smart very quickly. But it is interesting to note that not all of these changes happened simply. Many people opposed the education industry's changes, believing that the traditional way of teaching was more effective.
In the United States, for example, from 2000 to 2008, the government spent a lot of money on creating a culture of using smart boards instead of blackboard and chalk, which ultimately failed. As a result, a large percentage of schools returned to the same old-fashioned methods of teaching (teachers probably had trouble working with this equipment and lost control of the classroom)
Why experts have to keep themselves up-to-date
In recent years, rapid growth and progress in technology have led to more complicated life and business. Consequently, nowadays, keeping oneself up-to-date and educated is more important than ever before.
Few people today can compete in the business market with the past five years' information and knowledge, so the only way forward is to spend time and energy learning. However, most experts are not able to get face-to-face training for common reasons, one of the most important of which is the busy schedule and limited time that deprive them of attending the desired training courses. This is where e-learning comes into play.
The origin of ​​the virtual education idea
As you know, with the advent of the Internet and other new technologies, human life has undergone dramatic changes. Nowadays, you can find the Internet, smartphones, and at least one computer or laptop in most houses. Most of us use the virtual world's attractive features in our business and life to the extent that we consider the continuation of our business and prosperity to depend on the survival of software, websites, and other Internet platforms. Today, every child learns to use a mobile phone or tablet from an early age, and sometimes even surpasses adults in the skill of using these devices.
By examining this trend, digital sciences researchers and activists thought about using the Internet and software in the education industry. They tried to use some methods to start online education in the digital space.
The course of virtual education methods from the beginning to now
Physical training packages:
 Initially, education industry activists used video production methods to prepare training packages. They used to send these packages to students' addresses via post to placed alongside other educational resources. Learners could move the video back and forth and watch a portion of it repeatedly, an advantage that was lacking in face-to-face classes.
However, due to the student and the teacher's lack of interaction, this teaching method was tedious. The audience was discouraged from continuing the training after watching one or more videos. As a result, most of these training was not associated with positive results.
Virtual training packages:
Along with the advancement of technology, the development of the Internet, and its bandwidth expansion, educational packages became available to buyers through the Internet instead of post. Although the process of sending and receiving packages had become more comfortable, the main problem – the lack of interaction – would still be there.
Offline training courses:
After a while, along with the Internet's pervasiveness and software platform development, more attractive distance learning methods came along. The use of blogs, content management systems (CMS), and learning management systems (LMS) in the production and development of content helped institutions and teachers.
 These facilities allow the public to participate in distance learning courses, such as digital learning courses, e-learning courses, and MOOCs' Massive Open Online Courses.
These training styles made it possible for attendees to participate at any place and at any time via the Internet. The most important advantage was the more interactive teaching process between the audience and teachers. But these methods still had shortcomings that led to the emergence of a new style of teaching.
Online training courses:
This method has grown significantly in recent years, especially after the coronavirus 19 pandemic. Students and teachers interact in virtual classrooms. They see each other and can ask their questions online. Furthermore, the classes' voices and videos are stored on the server and reused after getting download. Along with not being tedious, this method has many advantages over the previous ones. Students can download their homework, do it on time and resubmit.
With the increase of publicly available internet bandwidth, it became possible to hold training courses to simultaneously talk, receive images, and share any content in the moment and with the desired quality. These courses are almost no different from attending face-to-face classes for participants. It is safe to say that online learning platforms can be a lost puzzle of virtual learning.
By combining offline training courses and online training courses, the most complete and comprehensive training systems can be created. They will help teachers, institutions, training centers, cultural institutions, government agencies, and organizations.
Various applications are used to hold virtual classes. Video conferencing software and advanced software designed specifically for virtual learning have provided many features for students and teachers.
For more information about these platforms, you can read the following articles:
Learn more: The Top 10 Virtual Classroom Software
Learn more: LMS Definition, Features, and Benefits
In recent years, many educational institutions use personalized virtual classroom software based on their specific needs. In other words, available video conferencing and classroom software such as Zoom or Cisco Webex Meetings do not meet many educational institutions' needs.
Software companies and independent programmers are responsible for producing or personalizing software, supporting them, and consulting.
SOJECT and e-learning software
SOJECT is one of the software product companies that develops software in various fields using an experienced and specialized team. One of the areas of our activity is the production of virtual classroom software or their personalization. We advise in these areas, design and produce the software you want. We also provide server maintenance services in this area.
Contact us through this site for more information.
---