Programmers Migration Destinations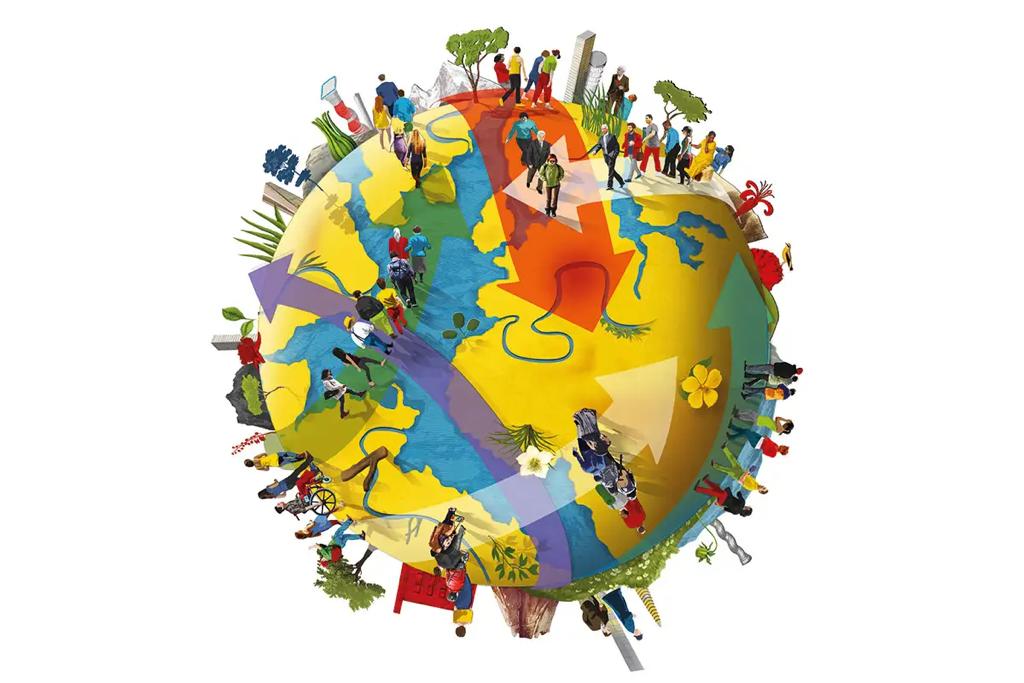 Today, educational immigration facilities are more available in different countries than before. Many people may relocate to study or find work. It is imperative to have various skills to earn money; programming is one of these up-to-date and lucrative skills. This article will examine different countries and introduce the programmers migration trend.
Factors influencing the programmers immigration destination
There are many factors involved in the programmers' immigration destination. As we mentioned above, one of these factors is the abilities and skills to find a suitable job in the target country. Climatic and mastery of foreign languages are other factors involved. English is the universal language, the second language globally; however, the national language is predominant in many countries, making immigration difficult.
Modern countries, such as Russia, Japan, Singapore, etc., are rarely among the first immigration options due to their difficult language.
Suppose you decide to immigrate and have not still specified a destination or language. In that case, a good English command can be a critical factor for your choosing.  Having a good knowledge of this language, you will find a suitable job and other facilities.
Other Factors
Economic conditions and incomes are also issues that you cannot ignore. The proportion of living costs to revenue is observed in many developed countries, but the payment amount may change at different times due to economic conditions. In such a situation, having a less vulnerable job in terms of demand and income can significantly change living conditions for migrant programmers. Other factors such as political and judicial issues, culture, and prevailing religion are also involved in deciding about programmers' immigration, especially if you intend to stay long.
Today's world is the world of technology, and programming skills allow you to enter many career areas. Fields that require programming knowledge have expanded rapidly today, and in many businesses, developers play an important role. This diversity of careers also generates different incomes, and programmers can be among the highest paid jobs globally, depending on the size of their project and their job conditions.
 Developers can also be freelancers and take projects from around the world to earn money remotely through freelance sites. Now it's better to look at the best countries for programmers and see which countries might be better for migrating programmers.
Moving to Switzerland as a programmer
Switzerland is reminiscent of the "Story of the Alps: My Annette" cartoon and "Heidi's" white bread, but outside of the cartoon world, this country is the right choice for programmers to move. Of course, Switzerland has a smaller population than countries such as the United States or the United Kingdom, but it has provided a high level of welfare for its residents. The annual income of software engineers and developers in Switzerland is about 105 thousand dollars a year.
Immigrating to Norway as a programmer
Norway is one of the happiest countries globally, and its income level is higher than in many other countries. Programmers can earn up to $ 85,000 a year by working in Norway.
Immigration to the USA
The United States has been a world chief in technology for the last century and is headquarters to many of the world's most comprehensive corporations. This makes the United States an ideal place for a programmers migration. The country has a workforce of more than 100 million, of which about 4 to 5 million are programmers. The annual income of programmers in the United States is approximately $ 80,000 a year.
Learn more: How Much is The Programmer Salary in The USA? An Approach Based on State, City and Workplace
Migrating to Australia as a programmer
In addition to kangaroos, this warm continent can also be a good host for programmers. In the last few years, the government has provided about 14,000 new jobs in communications and technology, which has been well received by programmers around the world. The annual income of programmers in Australia is reported to average $ 70,000 a year.
Programmers immigration to Germany
Europe's most powerful economy could probably provide suitable conditions for programmers and software engineers. Like the United States, Germany is home to many of the world's leading companies, especially automakers. Furthermore, many of these companies are trying to recruit employees worldwide by popularizing English conversation in the workplace. The average annual income of programmers in Germany is about 65 thousand dollars. This encourages programmers migration to this country.
Migrating to Canada as a programmer
Canada is one of the best selections for programmers migration. This country is very immigrant and offers good facilities for its residents. In recent years, Canada's technology market has grown significantly and has provided good conditions for programmers and technology professionals. Annual income in Canada is about 80 to 90 thousand dollars for programmers.
Sweden, Belgium, and New Zealand, with a per capita income of $ 50,000 a year, are other suitable options for programming immigrants. Keep in mind that these incomes are for those who work full time.
---