Marketing Strategies for Startups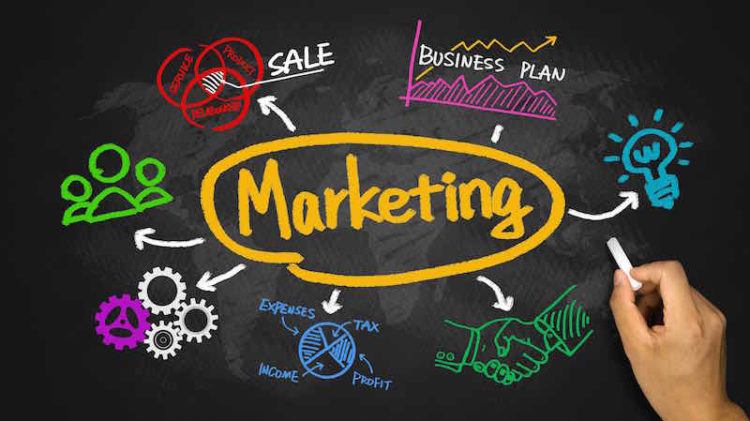 Whether you have just started a small business or you are a prominent entrepreneur, you will not succeed without a roadmap. A plan that tells you how to navigate the market. Marketing strategies for startups are your real roadmap, blessings that can lift you to the sky of wealth. In this article, SOJECT will introduce you to some of these strategies.
How to choose marketing strategies for startups
There are different marketing strategies; however, your choice depends mainly on the budget. It is undeniable that the fund is a determining factor in your roadmap. However, in addition to the budget, the followings are also involved in your selection:
Who are your target customers?
Why should people buy your product? (How can they benefit from buying it).
What sets you apart from the competition? (Special offer for your sale).
This article discusses some of the marketing strategies for startups. It's up to you to choose the right one for your business based on the above factors.
General instructions
Define your target society.
You can never keep everyone happy. Sally Hogshead says in her book "Fascinate": "If you're not generating a negative reaction from someone, you're not fascinating anyone." Focus on the society that will use your products, or at least you hope they will. You will probably gradually attract others after attracting your target group, just like an iceberg slowly freezing. Facebook is a good example. The site first focused on students but progressively spread to all age groups.
Learn more: Startup Accelerator: Definition, Benefits and Process
The journey of a thousand miles begins with one step.
Do not try to chase a big idea from the beginning. Remember that to reach the top; you have to start with short steps. Applying big ideas is actually a guarantee for your startup crash. However, the small steps you take should be unique and comprehensive. That is, find your differences and strengths compared to other rivals and take actions to bold them. These unique points must also be universal, they should cover a significant part of your target group. This way, you will take small, unique and practical steps towards the peak of success.
Control your budget.
The issue of budget is extremely important. Although it may seem simple, many newcomers forget about it. Not calculating the budget or even estimating it indicates that your money will run out !! Carefully calculate costs and plan for them. Running out of funding in the middle of the marketing process is like running out of gas before reaching the destination. So you have to count for each dollar.
Address the root of customer demands.
It does not matter what product or service people want or don't. What you should bring to light is the reason behind it. However, You need to be well aware of why customers are inclined to a particular product and refuse the other one. In this way, you can produce your product or service according to their wishes.
Build trust capital
You will not be able to take advantage of any of the marketing strategies for startups until you build trust. Your customers need to trust you, so give them what they want. Be honest when talking about your product. You do not need to list its flaws and shortcomings, but do not exaggerate and not play smart. By building trust, you can gain and retain loyal customers. What gathers people around your app is not necessarily its quality but the idea and honesty behind it.
Keep customers satisfied.
Satisfied customers are your potential sources of sales. Not only do they stay loyal, but they also act as a moving advertisement billboard. As you know, word of mouth marketing is one of the most fundamental marketing strategies for all businesses. And this is something you can quickly achieve by keeping customers satisfied. Find a safe way to communicate with your happy customers, but do not leave dissatisfied ones. They can also act as a destructive moving billboard. So try to cope with them and get their satisfaction.
Now that we have discussed the general issues, we can move on to the main topic of our discussion: marketing strategies for startups.
Marketing strategies for startups
Cause Marketing
Instead of the traditional "buy one, buy one for free" ads, build a reputation for donation and charity by giving a free product to people in need for every purchase made by their customers.
Close Range Marketing (CRM)
Use Wi-Fi and Bluetooth to send promotional messages to the customers' smartphones and tablets in a close range.
Relationship Marketing
Customers who like your brand will spend more money on your products. This is why many companies try to establish good relationships with customers.
Transactional Marketing
Encourage customers to shop using coupons, discounts, liquidity, and sales events. Many startups constantly run motivational and promotional events to attract interested customers to their stores.
Scarcity Marketing
The scarcity of the product can create excitement and increase prices. You can offer some of your products or services in a limited number to make clients eager for them.
Word of Mouth Marketing Strategy for Startups
This type of marketing is one of the safest and oldest methods. Customers usually like to talk to others about their favourite brand. So, enhance this opportunity by building more satisfied customers.
Call to Action (CTA) Marketing
Use links that, by clicking on them, the online visitors transfer to the store or other part of the site. CTA effectively increases the conversion rate of visitors to customers and improves the site's ranking in Google by increasing the traffic.
Viral Marketing
Viral marketing occurs when a business strategy is to encourage its audience to convey its marketing message. This method is very similar to the spread of the virus in the environment.
Diversity Marketing
Develop a personalized marketing plan based on cultural differences, including tastes, expectations, beliefs, global attitudes, and specific needs.
Undercover Marketing
Sometimes not selling everything to everyone can be a big startup marketing strategy. Think of a movie trailer that you are very excited to see. While the advertiser does not cover all aspects of the film, it can provide enough motivation to encourage viewers to see more.
Seasonal Marketing
Seasonal events provide a unique way to meet new customers. Sometimes these events can be real climate change or national holidays.
PR Marketing
Public relations is one of the most critical marketing strategies for startups. Holding conferences, events and interviews, as well as press conferences, helps you introduce your products to others.
Email Marketing
Internet marketers have tried to collect and organize emails for potential customers. You can also use this method.
Event Marketing
Holding a gathering is a great way to generate sales. Customers often need a reason to buy, and gatherings can often provide a perfect reason.
Promotional Marketing
Promotional marketing is a kind of startup marketing strategy designed to motivate customers to take action on a buying decision. This technique includes various incentives to buy, including:
Competitions
Coupons
Sampling (try before you buy)
In this new type of marketing, all marketing resources and assets are bought online so that consumers (or affiliates) can develop, modify, use, and share them.
B2C Marketing
The ultimate goal of B2C (Business to Consumer) marketing is to turn visitors into buyers as intensely and consistently as possible. Marketers use marketing activities such as coupons, exhibits, storefronts (both physical and online) and extraordinary efforts to persuade the target market to buy.
Outbound Marketing
Sometimes companies need to make their potential customers aware of their existence. By creating a list of potential customers, a company can reach its target groups to find new buyers.
Direct Marketing
Communicate directly with customers and potential buyers through letters, emails, text messages, flyers and other promotional materials.
Inbound Marketing
Companies often encounter customers who contact them for a variety of reasons. This can be an excellent opportunity to sell additional products and services that they do not currently have.
Freebie Marketing
Advertise for free, award prizes, or sell products and services at a lower price to boost sales of other related goods or services.
Newsletter Marketing
An exciting and fun way to promote your business is to write a newsletter highlighting some of the things that have happened to the organization.
Article Marketing
In industries where expertise is highly valued, articles can provide a powerful tool for demonstrating knowledge and expertise. Some innovations are shared in the form of essays or research papers that provide technical information for specialized buyers.
Content Marketing
Write and publish content about your products and services to educate potential customers. This can be an effective way to influence them without resorting to direct selling methods.
Search Marketing
Today, when consumers have questions, they often do not ask their friends; They go straight to Google. So answer their questions in advance and put them on the net.
SOJECT and Startup Marketing
In recent years, websites and applications have become an integral part of any business. These are so important that they cannot be considered as a marketing strategy. Rather, marketing strategies must be implemented within them. People are surfing the web more than ever. The recent pandemic has exacerbated this issue, pushing many businesses to virtualization. It does not matter what your startup is. In any case, you need an appropriate website and application. This is what you can assign to SOJECT.
The beautiful appearance of a site/application and a customer-friendly user interface are among the things that play an essential role in marketing your startup. SOJECT creates impressive, efficient, and attractive software and sites to grow your business.
So do not miss the opportunity. Contact us right now and create a suitable and stable framework for your startup marketing.
---