Adobe XD Vs. Sketch Vs. Figma: Which One to Choose?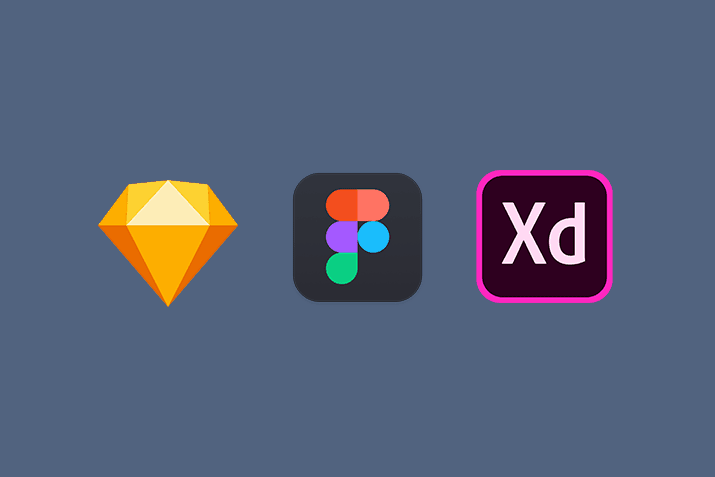 IU/IX design is one of the essential parts of any website and application development. There are many tools and software to do this. One of the best ones is Adobe XD, the first version of which was released in March 2016. This article introduces you to Adobe XD software. We will compare this software with similar apps like sketch and Figma and teach you the initial steps to download and use it.
Learn more: UI /UX /CX /Concepts and Communications
What IS Adobe XD?
Like Sketch software, Adobe XD is a vector-based user interface (UI) and user experience (UX) designing software for websites and applications. XD stands for Experience Design. The software has many tools including Pen, Selection, and so on. Yet, designing with Adobe XD is simple.
If you already have used other Adobe software such as Photoshop or Illustrator, working with XD will be much easier for you. The program's attractive and functional interface is one of the features that make working with it enjoyable for designers. Another important characteristic of this software is that Adobe XD is mainly created for UI/UX designers. As a result, it is more specific and has a higher performance than common software such as Photoshop.
Adobe XD easily integrates with other Adobe software. It also automatically detects the type of content that you drag and drop in the software environment. The program supports Prototype Mode, and you can share your prototype with others by uploading it to Adobe servers.
Adobe Xd vs. Figma vs. Sketch for User Interface Design
Figma is a user interface design software that runs in a browser. On the other hand, Sketch is a UI and icon designing software used exclusively in the Mac operating system. Like Adobe XD, Figma and Sketch are vector-based.
Live collaboration is an important feature you should consider to select your appropriate UI design software. Figma already allows collaboration. This feature was recently added to Adobe XD and you can use it via Zoom using your Adobe ID.  However, in Sketch, this feature is not yet directly accessible, and to use it, you have to install particular plugins.
Learn more: Figma Software: Installation, Starting to Use and Plugins
Cost of Using XD, Sketch, and Figma
Although Sketch offers a 30-day free trial, this software is not free. You need to pay at least $ 9 per month to use it. A Sketch License for one year will cost about $ 99.
On the other hand, Figma is free for non-commercial use, and you can create up to three free projects in this software. You do not need to pay to get started with Adobe XD.
Learn more: Figma Tutorials: How to Build a UI in Figma
System Requirement for Sketch, Adobe XD and Figma
Sketch is exclusively available on Mac. However, you can use Adobe XD on both Mac and Windows. This software is even available on smartphones. Figma, on the other hand, runs on the browser; So it has nothing to do with the type of operating system. There is also a desktop version that runs on Mac and Windows.
You can use Sketch and XD software in offline mode. However, Figma is cloud-based, and you need to access it online. All three software provide you with the Prototyping feature.
Adobe XD or Photoshop, Which One Is Better?
Adobe XD and Photoshop are both Adobe products. For years, Photoshop was the primary tool for designers to design websites and mobile applications. However, the primary purpose of Photoshop is to edit images. On the other hand, XD software is designed explicitly for UI/UX design. Here are some of the features of XD and Photoshop:
Adobe XD vs. Photoshop
XD is a vector-based drawing tool, while Photoshop is based on Pixel. As a result, You can quickly draw simple icons and graphics in XD. Both software lets you use layers in your designs and photo editing
As mentioned, the main application of Photoshop is image editing, while XD is mainly created for designing UI and UX
XD provides the Repeat Grid feature, allowing you to repeat a specific part of the design as many times as you need. However, Photoshop does not have this feature.
Moreover, XD provides the Prototyping feature, which allows you to link elements or Artboards to create dynamic, interactive prototypes of designs.  But in Photoshop, you need 3rd-party tools for Prototyping.
XD, also let you share design and collaborate. You can share the Prototype with other team members and ask their opinions.
How to Download and Use Adobe XD Software for Free
To download Adobe XD software, visit the free trial Adobe XD download page and click on Start for free. You need to enter your Email to access the app. After downloading you will access to one shared document, a limited number of fonts, and 2GB of storage
Learn more: 9 key principles of mobile user experience design for professional designers
Adobe XD UI/UX Design
After installing the downloaded file, you can start designing your user interface. Adobe XD has a user-friendly and simple interface. 
When you run Adobe XD, the Welcome screen and the type of project you want to select are displayed. Choose any size you want. Then click on the relevant icon to create the project. Provide UI elements for use in the project. After creating Artboard, double-click the Artboard name to rename it.
Your project is now Ready to Design. To learn how to work with the software you can refer to Adobe site Tutorials.
---