Figma Software: Installation, Starting to Use and Plugins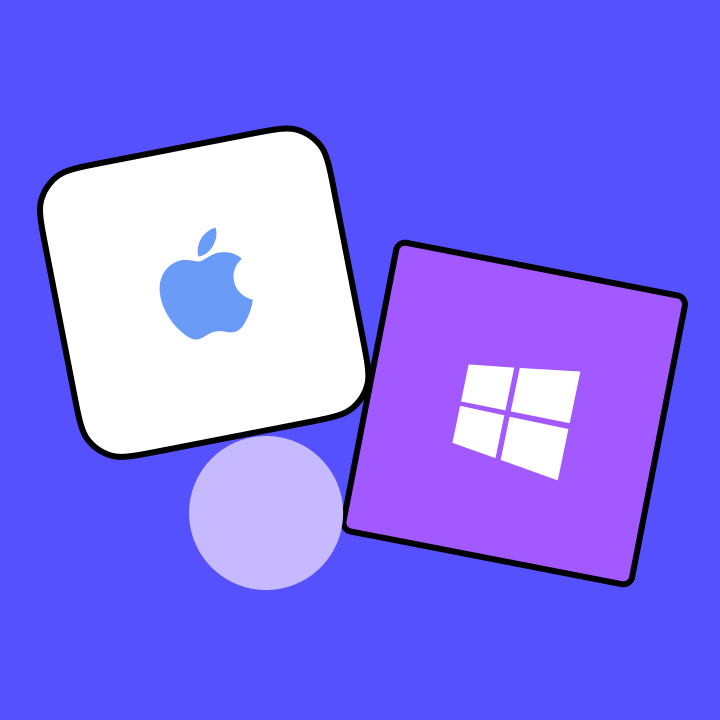 The User Interface is an integral part of the marketing and the way through which the users communicate with software. The users' needs often identify how an exemplary user interface should be. The user does not need the training for working with a properly designed UI. To cover UI needs, numerous softwares have been created, one of which is Figma software.
Using Figma, a user-friendly interface can be designed in a short time. So if you are interested in Figma software, stay tuned and read to the end.  
What Is Figma?
As mentioned, Figma is an interface design program launched in 2012, and its first version was released to the public in 2016. Figma is generally different from other similar tools since it is a web-based software: it runs directly in the browser. This means that you can access your projects at any time and start working from any computer or platform without having to purchase a license or install the software. You do not need to worry about your internet usage, as Figma does not consume much bandwidth. However, Windows and Mac users can easily install Figma on their operating system and use some of its features offline.
Figma is a free application where you can create and save up to three active projects at a time. This policy allows you to learn how to work with software, experiment, and design on small projects. 
Figma or Xd? Which One Is Best For Starting a UI / UX Design?
Designers are usually looking for a comprehensive tool to design their pages in the simplest possible way and shortest time. Designers who use Figma software usually believe it has unique features. They love this program because they can use it to make all kinds of graphic work, especially user interface design. Some of Figma applications include: designing mobile application interfaces, prototype designs, creating social media posts, and so on.
Of course, other design tools such as Adobe XD or Sketch is also available. However, there are several reasons to convince yourself to migrate to Figma.
Advantages of Figma
Compared to other design software such as XD, being web-based is one of the most important advantages of Figma. Separate designers, who are members of a remote team, can work on the same project simultaneously from anywhere worldwide. This feature is handy in the last two years when telecommuting has become extensive due to the widespread outbreak of coronavirus 19.
For those who hate downloading and installing various design tools, Figma is one of the best choices. However, Figma focused on collaborating features of the software in its advertisements and expressed that they tried to eliminate difficulties working in remote teams through creating Figma.
Almost all the features found in other UI design software are available all-in-one by using Figma. Some of these features include:
Components: Building and combining multiple objects (similar to Sketch software)
Prototype building: You can click on various components in it (similar to InVision software)
Commenting when designing: Adding, marking, and replying to team members' comments when working on the project.
Codeless programming: You can get dimensions and features in the form of style files, download icons and photos from the project URL (similar to Zeplin software)
Adjusting Spaces: Building a resizable component using space settings (similar to Sketch software)
Version Control: You can view history and restore a specific version if needed.
Simultaneous work by several people: You can view the mouse pointer of other team members while working on the screen (although this is generally not recommended).
Plugins: You can use numerous fonts, as well as other users' styles in the form of functional plugins.
The Best Figma Plugins
Just six weeks after the plugin option was activated, 40 useful plugins were uploaded to Figma. Today this number has reached several thousand. These plugins help designers avoid rework. They solve many design problems in specific languages (such as word layout problems). This section introduces some of the most helpful Figma plugins that most designers recommend.
Unsplash Plugin
Unsplash is one of the leading free image-sharing websites. Its special plugin called Unsplash allows users to search in a wide range of beautiful images and choose the one they need. These free images help the workflow to be fast and efficient.
Palette Plugin
To use complementary colors professionally and to avoid more hassle, designers use the Palette plugin. With this plugin, you can work with colors in a complete palette, easily create random color schemes and set your own color theme.
Color Contrast Checker plugin
The Color Contrast Checker plugin is a quick and easy tool that allows you to scan all layers at once and quickly identify items that do not meet WCAG (Web Content Access Guidelines) requirements. Inside this plugin, you can click on the color swatch to view the layer, adjust the text style and background to give your design an acceptable score.
Iconify Plugin
In the past, there were many programs to load a set of icons and symbols in Figma. But today, thanks to the Iconify plugin, you no longer need to use them. This plugin makes at least 40,000 icons available for users to choose from.
In addition, designers have the opportunity to search over 50 of them through various icon libraries. FontAwesome, JamIcons, EmojiOne are some of the popular icon libraries. This plugin also allows you to load vector icons (Vector Icon).
Blobs Plugin
In recent years, in designing programs or websites, bubbles have turned into common elements that make viewing the page more fun. The Blobs plugin exactly does what it says it does: it helps create bubbles. This plugin is a small and helpful tool that designers can easily use to create bubble-like shapes. In addition, the complexity and contrast of the bubbles produced can be easily adjusted using the mouse pointer.
Content Reel Plugin
This plugin helps you add random data to your design. You can quickly implement text, avatars, icons, etc., in your design. This Content Reel feature is similar to what Sketch's Craft offers.
Figmotion Pugin
One of the major drawbacks of Figa is its inability to create in-app animations. Thanks to the Figmotion plugin, this problem is now fixed. This plugin creates animation directly in Figma without the need for any other program. In addition, Figmotion allows animations to be output in JSON or CSS or even rendered in gif, mp4 or WebM formats. This plugin is an intuitive tool designed for both professionals and novices, and its animation features are easy to use.
How to Install Figma Software
As mentioned in previous sections, You don't need to instal Figma. However, it may be more convenient to install a copy on your operating system.
To download Figma software for Windows and Mac, you can refer to the download section of the official Figma site and download the version you need. In this section, in addition to the installation file, separate software for installing custom fonts called Font Installer is available. Furthermore,  an application that can be installed on a mobile phone for simultaneous demo and connecting the phone to a computer called Figma Mirror, is also available.
Installing Figma on Linux
Installing Figma on Linux is more complicated than other operating systems. That's because you have to download and install the dependency before installing. To do this, open the Linux terminal and type the following command inside:
sudo apt -y install libgconf2-4
In the next step, install another prerequisite package with the following command. (While installing, press the Enter key if requested to continue the process)
sudo add-apt-repository ppa:chrdevs/figma
To install Figma, refer to the GitHub page of the Figma software terminal and download the software, based on your Linux distribution type (Debian, Red Hat, etc.). After downloading, enter the relevant command to install Figma.
Finally, after installation, you can run Figa using the following commands:
figma-linux Or ./figma-linux-0.5.6-x86_64.AppImage
How to Use Figma
To use Figma, you must first create an account with a valid email. After entering Figma, you will find yourself on the main page with several pre-designed examples that help you become acquainted with Figma and its features. However, if you want to design in an empty project, you can start working in Figma by hitting the "New" button at the top right of the screen.
After entering the design page, you will see a black bar at the top of the page where most of the settings and features you need are available. In the following, we will review some of these features.
Options on the Top Right of the Screen
Let's start with the options on the top right of the screen. In this section, you have three options, which are:
Dimensions of the middle canvas: By clicking this button, you can specify the dimensions of the middle part of the page where the object is placed. There are also features such as the ability to view the ruler, mouse pointers active in the project, etc., in this section.
Show layout: This option is available in Figma as Present, allows you to view your layout on a new page in the browser.
Sharing a design: By selecting this option, you can share your project with the desired email addresses. You also can specify access levels for different members. (Whether they can edit the file or just view it.)
Options in the Middle and the Top Left of the Screen
In the middle of the top bar, you will see the project title. By clicking on this title, you can change it.
In the left part of the top bar, eight options are available, in order from left to right:
Main menu: Selecting the three-line icon opens a submenu full of various features. These include creating and saving project files, features needed to edit projects, working with plugins and related sites such as dribble, preferences in Figa, and using in-app libraries.
Selection tool: This option has two submenus for selecting elements or changing their dimensions.
Area tool: Has two options to select a frame as an area or part of it.
Selecting Objects: This option, called the Shape Tool, allows you to use different objects within the page.
Drawing a shape: With the Pen Tool, you can draw your favourite objects with a dot vector or pencil.
Text writing: Gives you the ability to write a text that is available in all design and graphic software.
Scroll on the screen: With the Hand Tool option, you can scroll in the middle of the screen.
Create a comment: By selecting the last option, which icon is in the form of a cloud dialogue, the possibility of leaving a comment on the page elements is activated. Now to write a comment, just click on the desired element to pin a comment on it.
SOJECT Makes Your Software With the Most Eye-Catching User Interface.
SOJECT is a software company that produces software in various areas. We produce our customers' orders with the best quality and reasonable price. We advise, build and support. Our experts work together in different areas to design the most eye-catching UIs. 
Furthermore, we can provide the programmers you require with the lowest price. You do not need to hire a full-time programmer or build your own team. SOJECT assumes this responsibility.
---