Ways to Make Money from Game Development.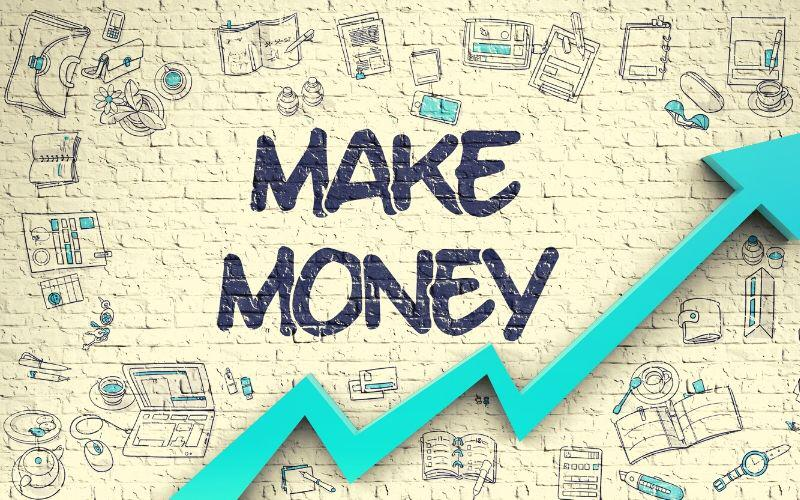 In previous articles, we talked about Software Monetization Ways in general. Given that computer games are one of the most popular software, we will examine ways to earn money from game development in this article.
Use in-game ads to make money from game development.
In-app advertising revenue depends on the number of clicks or views. Thus, ads are mostly used in games with more than a few thousand installations and are not useful in more limited participants.
The ads are usually placed in the game in two ways:
Mandatory: While playing the game, the user sees ads at the top or bottom of the page or on specific pages related to the game.
Optional: the user is asked to view one or more ads to access certain features in the game, such as taking extra coins or automatically skipping a level.
To use in-game advertising, you need to get help from intermediary companies. These organizations are in contact with sponsors and ad owners. They prepare the necessary codes for displaying the advertisements and provide them to you in the form of an API.
Use in-app payments (freemium)
One of the standard policies to monetize the games, especially mobile games, is to publish the software for free and charge for access to premium items. This method is prevalent in competitive games and puzzles.
In-app payments can be used in the following cases:
Opening the next steps of the game
Skipping the challenging levels.
To find answers or hints to solve puzzles.
Using additional themes
Unlocking premium elements
In-app payments must be added under the supervision of the game designer. Adding charges without careful considerations not only does not generate revenue but also discourages the player.
Selling games
Most giant gaming companies, especially AAA titles on the PlayStation Network and Microsoft stores, make money from direct sales.
AAA games are the ones that use a lot of resources in storytelling, graphics, gameplay, sound, etc., and for this reason, game development companies have to guarantee their profits by selling the games.
However, the sales option is not limited to AAA games, and many smaller games on different platforms can also use this method.
The critical thing to consider is that you need a vigorous publisher and proper marketing because your game must be reliable enough to pay all the money in advance without playing.
Freeing up the game first levels
Freeing up some levels allows the developer to gain the player's trust and prove the game values.
In games where the story plays an important role (for example, mystery games), the same method is usually used to engage the audience.
If you use this method, be sure to fully explain the situation to the audience in the game description and the market. If players enter the game with the prospect that they will play all the levels, they will feel discouraged when faced with a closed door.
Game subscription
Selling subscriptions is an old way to make money from game development. This method is useful when you have a popular game, and you are sure players are interested in paying a fixed amount of money every month to play. Games like Stepfather, Warcraft, etc., use this method.
Selling a subscription increases not only your revenue but also increases the players' loyalty to the game. When people become a service subscriber, they feel they have a particular privilege. This feeling encourages them to extend the service for the next month.
Sell game-related products
This method is beneficial in well-known games. Many of this software make relatively good money by selling accessories such as T-shirts, mugs, keychains, pixels, etc.
In addition to being a source of income, selling game-related products is one of the marketing methods to make your game more popular.
Teaching game development
With the knowledge of making a game, you can start teaching it. Given the current situation of the coronavirus epidemic, holding virtual classes is also a good way.
Here are some game development areas that you can teach:
Principles of game design
The artistic design of the game
Two-dimensional and three-dimensional game graphics.
character design
Animation and modeling
Game environment design
Basic principles of storytelling and playwriting
Programming training (# C ++, C, etc.)
Game engine training (Unity, Unreal, Construct, etc.)
Designing levels
Combining augmented reality and virtual reality in gaming

Indirect revenue from the game
Many game methods are not part of the game development process but are a good source of income; Such as creating news blogs and game reviews, streaming a game, or working on various game development plans, such as testing and troubleshooting games.
---