Software Monetization Ways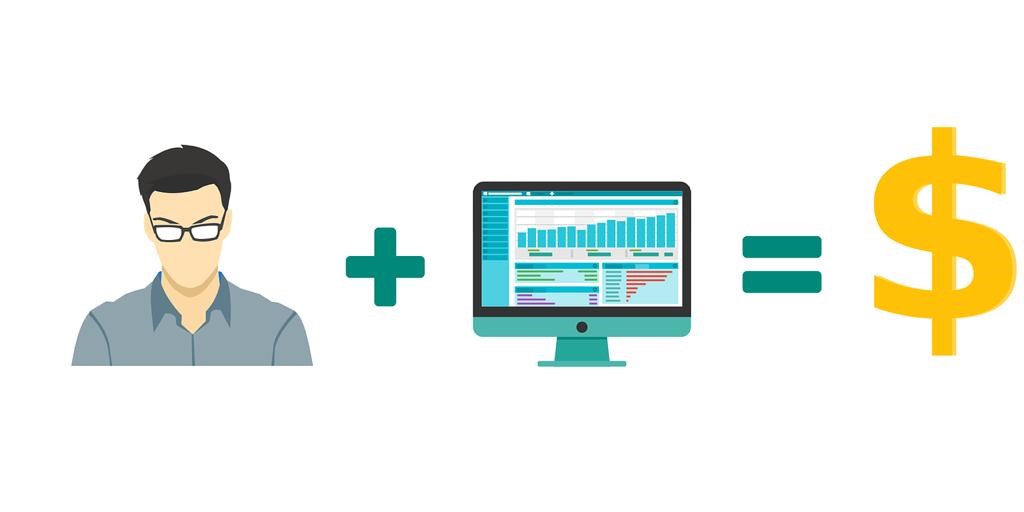 In a variety of ways, you can make money through desktop or phone applications. But since desktop programs are usually more prone to cracking and misuse, it may be better to invest in building money by the mobile software.  Additionally, cell phones are available to people anywhere that make the software installed on them more efficient than desktop-mounted types.
Regardless of the compatible operating system, there are always ways to earn long-term revenue from applications. In this article, we will review some of these ways:
Advertising:
You can show supported content to users within the software context. This kind of monetization is often seen in free mobile apps and web apps. (E.g. YouTube, Spotify).
To do this, you can get money from different software companies and other businesses to advertise their products or services in your software. These ads can perform in various forms, such as text, image, or short video.
One of the creative ways to advertise in the software is to unlock the features or enter the next level; by viewing a certain number of ads. With this approach, you can get money for each run of ads on any customer's phone. The more users you have, the more your advertising revenue will be. For example, some games give the user a certain amount of coins, gems, and other common game currencies for watching two to three promotional videos.
Subscription:
In this method, users have to pay a subscription fee to use the software. This approach is commonly used for desktop programs, web applications, and games whenever new content is delivered periodically (e.g., Netflix, Xbox Live).
License:
In this method, users purchase a license to use a particular software. This is often the way to make money from desktop applications. Users buy once and can use a specific version of the software forever. (E.g. Microsoft Office, Adobe Creative Suite)
However, many successful programs do not use the latter two methods but make the software available to the user for free and earn money in other ways.
Pay as you go:
This model is analogous to the form of Utilities (water, gas, electricity) bill payment. Users only pay for what they really use. When the utilization of resources gets stopped, the customer no longer pays. This allows the user to reduce or increase the resources consumption as needed. Additionally, the user knows how much each source costs per unit to decide how much to buy. (E.g. Amazon AWS, Azure (
In-app purchases:
Users can enter new stages and enhance their experience by purchasing and unlocking certain features. This method is often used for game software to allow users to buy specific items. By creating competition among the participants, their desire to purchase items, and consequently, your monetization increases. The more attractive the program, the more resources you can sell. (E.g. Clash of Clans)
Free -> Premium:
Users can access the free version of the software, which has limitations that encourage them to purchase the premium one to improve their experience. Usually, free versions support advertisements. If the customers buy the premium version, they will get rid of these annoying ads.
Training:
In this method, users purchase online courses, classes, training, and tutorials available on the app or receive a printable certificate that they have passed them. (Eg, Hadoop)
One way to encourage customers to buy the training is to provide some of them for free. Make the first few minutes of each audio or video tutorial available to everyone. This will make customers realize the value of the training and motivate them to buy the full package.
Hosting contract:
The software is free, but users can choose to pay to deploy, host, and manage the software for them (e.g., ElasticSearch)
Development contract:
The primary application is free, but software providers get paid to do customizations as it must get personalized for different companies and businesses.
Data Sales:
These applications collect a variety of data that is not easily found anywhere else. By selling the information to the people who need it, they make money. Sales of articles or business information are some of the data sales examples.
Application support:
Some apps are all available for free, but their developers are charge to support, install, and customize them. (Eg, MongoDB)
Usage charge model:
In this way, the program is free and makes limited resources available to customers. If users need more resources – which usually happens over time – they have to pay for them. Buying more storage to keep information, photos, and data is in this category.
Google Photos unlimitedly stores medium quality photos. But if the user wants to keep the original images, he/she has to increase the initial storage space.
---