Project Management Process Flow-Part 2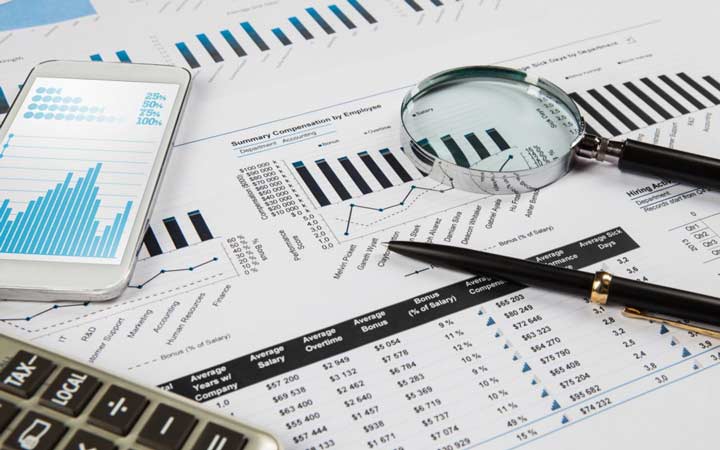 In the first part of this article, we reviewed the first two of the four stages of project management process flow:
Planning
Preparing
Implementing
completing the project
In this article, we will review the implementation and completion stages of the project.
Project management process flow step three:Implementing
Now it's time to start your project. This step is usually enjoyable as you get into practice and get out of the theoretical analyses. However, you should be prepared to deal with obstacles that arise in the process.
Monitor and control the process and budget
At this stage, you should monitor your project well. To do this, you need to look at the process like when you look at something from above, not to get caught up in the maze of details.
Project management apps may help you in this stage. However, this software is not always suitable. Sometimes using them for a small project will only increase the complication and waste your time. But you will probably need them for large projects.
Keep in mind that project control does not always mean using the software.
However, no matter how you manage your project, monitor the data entry and exit carefully. If you see a misdirection from the original path, quickly find the problem to fix it. For example, if the tasks did not go according to plan in a week and you fell behind, immediately look for the reason and fix it. If you do not act quickly in the project management process, you may not control the votes and only have to monitor the scales created! Why?
For example, imagine that you did not act immediately after realizing that you had dropped out of the program. Now that six months have passed, you are far behind in the project that is irreparable. So you just have to be more discriminating with the help you render toward other people.
Remember not to get into any minor problems. Let your team members solve small problems themselves. If a problem has large and pervasive dimensions, solve it immediately.
Monitor the budget. Extra costs are inevitable, but you should have an explanation for them. Typically, additional costs are borne by:
Overtime of employees
Consulting
Price fluctuations
Reporting project management process to stakeholders.
Usually, stakeholders will periodically ask you for a progress report. Talk to them about the delivery format and the time.
Do not try to hide problems. If you do this, you may face a crisis that you cannot resolve, and the stakeholders blame you.
If everyone is informed about the trouble initially, they will come to your aid when needed and invest in solving the problems.
Weekly meetings with team members
If you don't hold weekly meetings, you may be overwhelmed by the details and miss the team's primary goals. Weekly sessions help you make sure you are on the right path. Keep asking yourself what you need to do to make the project a success. Ask your employees this question as well, and ask them to focus on the main goals.
Another benefit of weekly meetings is that you get aware of the work process and the problems that have arisen.
In such meetings, the team members usually raise their problems and help each other solve them. In other words, by holding weekly meetings, you can organize the project management process with less effort.
Managing problems
Problem management does not just belong to the implementation phase. There is a possibility of raising problems in every stage of the project, that if not handled properly, can turn into a crisis and endanger the whole project. You may also encounter some difficulties in the theoretical stage, such as planning. However, challenging issues are more likely to happen in executive phases. As the project is underway, it is crucial to address them quickly in the implementation phase.
Project management process flow step four: managing and completing the final steps
The project must end where its goals are wholly achieved. Closing the project is one of your duties in the project management process. If you don't appropriately close it, it seems endless and boring to members and stakeholders. To close the project, you need to do the following order:
Evaluate project performance
Project goals must be met before the project gets closed unless stakeholders agree to ignore them. To ensure that you have achieved the goals, it is necessary to compare the output with what you planned to do initially. This way, you will make sure that there is nothing left.
Member reports also help, but you need to make sure the members' perceptions of goals are like yours.
At this point, you need to make sure that all stakeholders agree on performance appraisal, and you are not going to add anything more to the project.
Ending the project
This is the time you have to make the final decision. Otherwise, the project will fall into a tedious and endless loop of unfinished details. It does not matter if some small and insignificant tasks are not done. However, if the whole is good, close the project and announce its completion with a small celebration. Celebrating at the end of the project makes team members feel good and get ready for the next plan. Remember to appreciate your team members and remind them of their role in achieving the final result.
Experience sharing between team members
Your team members have gained precious experience during the project that can help all, including you, to do the following projects more efficiently. You should not ignore these experiences easily. Ask your team members to share their experiences with you and others in a meeting. This process is one of the most valuable steps in project management.
Remember that this evaluation should not be used as a tool for criticism and blame. Otherwise, members will not feel comfortable sharing what they have been getting through. If they hide the facts for fear of being punished, these facts will always be hidden.
SOJECT and project management
SOJECT is a successful software company that can help you in various stages of the project management process. We manage and complete your software plans. SOJECT even takes on forming a team and provides you with a strong team consisting of the specialists you need at the lowest cost.
Ask us for advice, software development, and support.
---