Fast and Easy Ways to Create a Business Plan for Your Project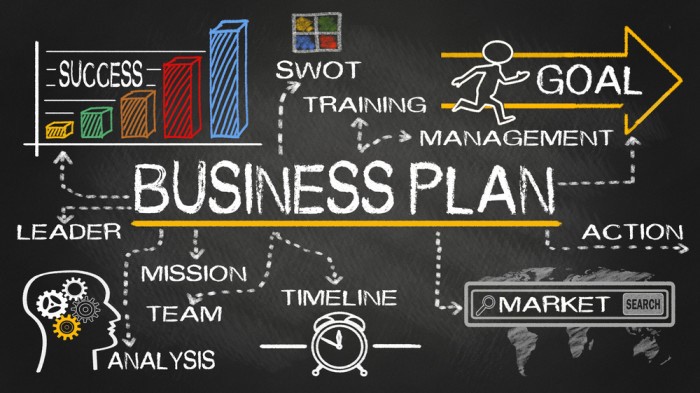 Maybe you are so involved with your projects that you have not yet had time to write a proper business plan. If so, do not worry! This article is written for those who do not have the time to study all aspects of business plan writing.
Business plan writing Steps:
Business description
Identify potential customers
Market analysis
Business size
Basic needs
Business marketing program
Business location
Business costs
The most critical risks
The first step in writing a business plan is to describe the business. You need to specify the business's name, the field of activity, the current situation, and the future direction. This is one of the essential parts of your business.
For example, a web developer who writes in Python and C ++ and plans to learn several other languages in the future.
Identify potential customers:
 I can boldly say that one of the most basic business parts is specifying potential customers. If you do not know what group of people to plan for, you can almost say that your business has failed. Unfortunately, this part of the business plan is often underestimated.
Find out which local or even global markets need your service the most. Guessing is not enough; you must do lots of research. You should compare the information obtained from your study with the results collected by your other colleagues and get the best decision after analysis.
For example, you may conclude that government agencies most need your work, or maybe after the COVID 19 pandemic, local businesses need your help in providing online services. So you can use this ready market.
At this point, you need to determine how extensive your work will be. If you are inexperienced, maybe setting up an office and hiring staff to work on large projects is not a good idea. So it is better to take some small projects now. Determining the size of the business helps you choose projects based on your ability.
For example, if you are currently working alone, it may be best not to start with the chain stores website and begin with a few small local shops. Conversely, a large, lucrative project is better than a small project that distracts energies and engages more people if you have a strong and experienced team.
Additionally, answering these questions may be helpful:
How many businesses are in your target market?
How many times a year do these businesses need your work?
How many competitors are there for you in this job?
Another critical issue in creating a business plan is the basic needs. Whether you want to buy a company with 100 employees or start a business by adding a phone line to your home desk, you need to make a list of what you need. Some items on your list may include tangible materials such as computers or devices. But some things are not as tangible as the amount of time you have to spend designing or researching potential customers.
This is one of the most important and challenging steps in making a business plan. At this stage, you need to introduce yourself to the target market and let them know why they need your services. There are various methods to market your business. Advertising on local websites, distributing physical brochures, and visiting the target businesses are some of these strategies.
If you are a beginner programmer, you can even start your own home-based job. All you need is a cell phone and a laptop.
But if you are looking to start a company, the following factors influence your location choice:
The cost of buying or renting a workplace
Workforce availability
Wage ratio
Proximity to resources and the customer
Social support
Regional needs
Banking support
The financial part of the business plan shows the possibility of the company's survival. Be aware that nothing is left out of the cost estimation. The following are some of the costs:
Permits, licenses, and dues
Rent or purchase cost
Staff salaries
Electric, gas & water utility bill
Equipment buying, repair, and maintenance cost
Insurance
Advertising and discounts
Some things happen in every business that the more we identify them in advance, the more successful we will be in dealing with them, such as:
Unwanted changes
Exceeding design and production costs
The arrival of new competitors
Shopping problems
Price breaking by competitors
Wrong market forecasts
Failure to achieve goals
---