Some of the Best Startups You Should Know about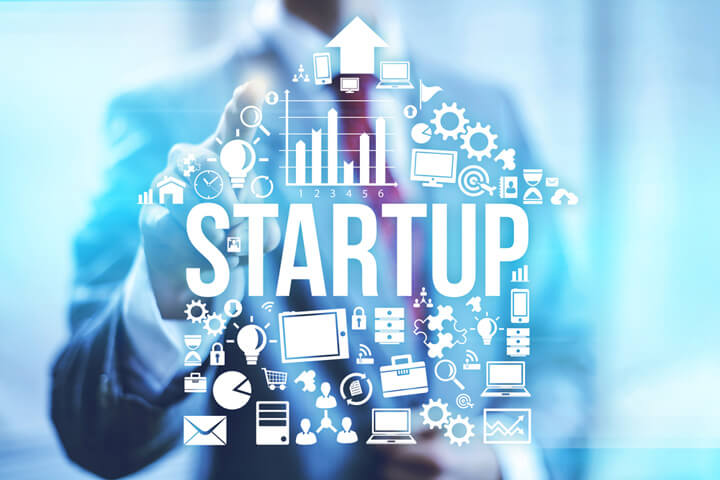 Every day, we get closer to the world of artificial intelligence (AI). It's time for startups based on this technology to appear on the scene. AI and robots will be the rulers of the future world. So, many investment companies looking to the AI industry to see all the new ideas that can become a reality. The motto of the age now is: Have big dreams, take action.
In this article, we introduce a list of the common fields as well as the best startups in the world.
Learn more: A journey From Artificial Intelligence to Deep Machine Learning
Common fields for the best startups
1- AI 
2- Ecommerce 
3- Educational Technology
4- FinTech 
5- Food and Beverages 
6- FinTech 
7- Blockchain
8- IoT 
9- Health Care 
10- Transport and Travel 
11- Mobile App 
12- Fashion 
Please note that: The above list is not a complete list of startup companies, and another noteworthy point is that this list is not based on the ranking of these startups.
Meet some of the best startups
The annual list of the world's top startups, published by various sites, reflects the change in businesses and shows that new industries are emerging.
However, Startups in the fields of artificial intelligence, e-commerce, financial technology, blockchain, Internet of Things, mobile applications and fashion have a better chance of success in the future.
Kairos ranks the best startups.
Kairos is known as one of the dozens of active investment companies that invest in various ideas and startups. The company selected 50 startups from 2,500 ones initially sent to the company from around the world.
Kairos is known as one of the dozens of active investment companies that invest in various ideas and startups. The company selected 50 startups from 2,500 ones initially sent to the company from around the world. Kairos gave them $ 50,000 to start their businesses.
gave them $ 50,000 to start their businesses.
However, from this list of 50, we have selected some of the best to introduce to you, which you can see below:
Managing Colombian hotels with Ayenda Rooms startup
There are many hotels in Colombia, many of which operate independently, Ayenda Rooms is the name of a startup for managing such hotels. To put in brief, hotels using the Ayenda Rooms management system receive full room management and services. The system also has sections for intelligent management of amenities (such as breakfast, Wi-Fi, clean sheets, etc.) so that both users and hotel managers can quickly meet many of their needs in this way.
In the first quarter of the pilot launch of Ayenda Rooms, hotels that used the system for their management noticed a 30 percent increase in the use and reservation of hotel rooms (although only 37 hotels in three Colombian cities use the system), which is extraordinary.
BabySparks startup: teaches parents everything about the babies growth and education.
Any young couple who has just had a baby needs to learn tips and guidelines for caring for the new member of their family. BabySparks is the name of a startup in this field that has been running for five years. With this educational startup, all the necessary training for the care of babies is provided to parents to take good care of their children in the early years of life.
Bumblebee Spaces tools with multiple uses
Today's human life has changed a lot due to population growth and lack of space. Is; Many people live in tiny houses or rooms. Therefore, many of the tools that people use daily should also be made to fit such rooms and offices. Bumblebee Spaces is the name of a startup that seeks to use state-of-the-art technology to invent hybrid devices that provide the most facilities while taking up less space.
Currently, this startup is active in the field of the production of beds, wardrobes, cabinets, etc. Many of these devices are embedded in the roof of houses, and will be available with the help of a particular application.
Cabin startup for luxury buses
Travellers who choose the bus as their vehicle are constantly faced with problems such as insufficient sleep due to lack of space and facilities. The cabin is the name of a startup that, after investigating these problems, has produced luxury buses that provide travellers with all the amenities like a private plane. Cabin buses offer more space for each individual and beds for overnight rest, ultimately increasing customer satisfaction.
Become a homeowner with Compound startup 
Owners of Compound startups believe they can boost investment in the United States by making their startups ubiquitous. They lend money to buy homes in San Francisco, New York and other major US cities, and people can become homeowners more easily using this startup.
Select the best insurance services by Covered Insurance startup 
Finding an insurance company that meets one's expectations, has always been one of the challenges that many people face. Therefore, Covered Insurance has emerged to provide users with the opportunity to find and purchase personalized insurance tailored to their circumstances.
Invest with CowryWise startup.
Who does not want to make a big profit by investing? Many current investment opportunities require a lot of capital, which eliminates the possibility of funding for a large portion of society that does not have much money. CowryWise is the name of a startup that allows all community sections to start investing with the least amount of assets. Individuals can begin investing for only some cents and gradually increase their capital.
Frubana startup: Buy agricultural products without intermediaries.
One of the reasons for the increase in the prices is the brokers and sales intermediaries. This group of people, located between farmers and restaurant owners, increases the cost of raw materials and, as a result, raises the price of restaurant services. Indeed, by eliminating these brokers and establishing an effective and direct relationship between the farmer and the restaurant owner, raw materials can be purchased at a much lower price. Frobana does just that.
The startup has been designed to connect the farmer and restaurant managers. Managers send their orders directly to the farmer and pay the cost directly to the farmer's account and receive their fresh products at a lower price and shorter time.
Rent or buy a house by Rentlogic
We all need a home to live in. Some people buy a house for themselves, and others want to rent a place for a long time. Since none of the buyers and landlords are exactly aware of the house's condition, the Rentlogic  startup was set up to provide complete information about the places that are for sale or rent and help you choose the best home for you.  In this application, houses are divided into four categories: F, C, B, A, and you can quickly examine and select the desired place between different choices.
Pay your taxes through Tribute
Taxation is very important in many developed countries, and the government and business owners are compassionate about paying taxes on time. Hence, Tribute has been launched as a startup in the field of fast tax payment so that business owners can pay their taxes in less time and more accurately.
Hex Labs
The startup claims that developing a nano-polymer tube that can make quantum computers work at room temperature. Quantum computers are much more efficient than traditional ones. They work much faster because there is no need to convert the data to zero and one at first. These computers typically operate at temperatures close to zero. Using the products offered by this company, the cost of cooling these computers will be reduced. As a result, these computers will become more accessible.
SurveyAuto
SurveyAuto was one of the best startups in 2020 and one of the newest startups in the artificial intelligence industry, collecting accurate poll results through conversations, great images and street maps, and more. It is the brainchild of Pakistani entrepreneur Omar Saif.
According to its CEO, Dr. Omar Seif, "SurveyAuto uses a demographic model to learn about who reports the data, where it is collected, and when and how much is reported. The car relies on, and the startup has been able to reduce costs and minimize human error.
Capacity
Capacity is an artificial intelligence platform that brings together everything you need (all the programs you want) in one place. This software uses artificial intelligence to find the programs you need at any time and keeps them ready for you. This will help you and your team manage your time. Capacity is another of the best startups in 2020.
Observe.AI
Observe.AI is an artificial intelligence voice assistant that can turn your call centers into profit machines. You ask how? Well, Observe.AI uses several technologies such as machine learning, natural language processing and an error checking system to ensure that all your voice calls follow all the steps. This startup tracks and monitors calls to ensure which of your calls can sell, thereby increasing profitability and increasing the number of interested callers.
Eyewear tech
Eyewear Tech is a revolutionary initiative in the camera tracking industry. This software controls a person's gaze and detects their motivation. This software is designed to present real-world topics such as security, buyer selection, human intentions, etc., and uses computer vision algorithms to increase human-machine interaction. 3D eye-tracking software goes deep inside the camera and allows you to track vibrations in 3D remotely. In fact, all of this is done by consumer 3D cameras. This startup helps to identify real-world interaction, user attention, intentions, motivations and interests.
SOJECT and startups
We are in a world where few startups can survive. Many people have good startup ideas, but they can't implement them because they are not expert enough. If you also have startup ideas and do not know how to implement them, feel free to contact us. We turn your ideas into reality. SOJECT builds your dreams in the  real world using an experienced team of programmers in various fields.
---