How to Hold an Efficient Video Conference Meeting?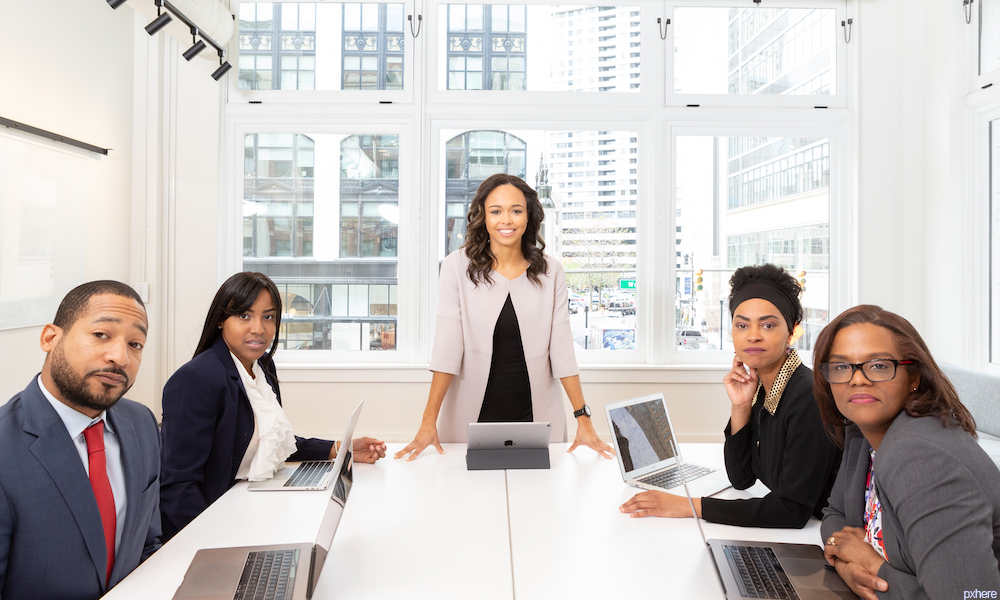 Video conferencing technology is one of the best solutions for virtual meetings today. Video conferencing allows us to bring different people from different places around the world in one session around a virtual desk and help them make a big decision to advance a large company's policies. Although efficient video conference sessions are powerful tools for increasing a business's productivity, they can backfire if they are held in poor quality.
We have all have experienced virtual meetings that do not seem to be going to end; the purpose is not clear, people talk without a turn, and their words are not in line with each other.
The task of an efficient virtual meeting organizer is to make sure that these conferences are held in the best possible way and that technical and managerial problems do not mislead the videoconferencing session.
Fortunately, there are some tips that help you hold a flawless video conference session and use this great tool to increase your various work-groups' productivity.
In this article, we will introduce eight critical points for holding a perfect video conferencing session.
The ineffective meeting, companies' nightmare
It probably has also happened to you to attend a meeting and constantly ask yourself: What am I doing here? What is the ultimate goal of this meeting? These questions are raised from poor management and indicate the need for changes in way meetings are held.
According to Wolf Management consultants, on average, half of the meeting time is wasted, and 73% of professionals admit to doing irrelevant work during the meeting. Even 39% of people say that they take a nap during the sessions.
By taking a glance at this statistic, you can see how much companies' resources are being wasted by holding unproductive meetings. So it is not surprising that one of the most common nightmares of companies is inefficient meetings that impose tremendous costs on the team.
Learn more: How to Look Better in Video Calling
7 steps to have a flawless video conferencing session
Step # 1: Set a clear goal
Before each session, prepare an invitation and send it to the potential participants. This way, you help them understand the purpose of the session before they join. Try to give everyone enough time to prepare what they want to propose in advance.
The purposefulness of the meetings and the team members' awareness of this goal play a great role in all meetings' efficiency – especially video calling ones. It is necessary for each person to present at least a brief report at the conference and to be ready for it in advance. Setting a clear goal is also crucial to managing during the session.
Set a realistic and achievable goal regarding the length of the meeting
Avoid vague, intangible, or broad goals.
Divide the broad goals into several steps and discuss one issue in each session.
The stated goal should be relevant to all participants. In other words, only invite those who are in line with the purpose of the meeting.
To make virtual sessions more efficient, clearly repeat the goal at the beginning.
Avoid marginal talk that is not in line with your intention.
Move the meeting in the related direction.
In the end, announce the achievement of the meeting to anyone.
Step # 2: Only invite the right people to the meeting.
As mentioned above, one of the most important things about having a practical video conferencing session is to choose precisely the people who attend. They should be directly related to the session goal. Avoid inviting irrelevant observers and unaware individuals. Having too many people in a session can lead to chaos and reduced productivity.
Also, make sure they use the right equipment before inviting outsiders to video conferencing sessions. If one of the foreign participants has a low voice or video quality, it can have a harmful effect on the whole session and the other participants.
It is incredibly important to ensure that all parties use at least the minimum needed quality of video conferencing equipment and the appropriate internet speed.
Step # 3: Command your audience's attention
At the beginning of the video conference, as the session's moderator, try to get all the participants' attention to prevent the one-to-one conversation. You should be the only speaker at the beginning of each session and for others to listen to your instructions.
For a meeting to be efficient, everyone needs to know that the panel has a manager who determines the meeting topic and guides members to related issues. As a manager, you should try to get all participants' attention and behave politely, confidently, and at the same time firmly and influentially. This is especially important in the case of virtual sessions, in which communications are only through audio.
Step # 4: Make sure your video conferencing is secure.
Nothing more than insecurity distracts the audience. As a moderator, you need to make sure that your video conferencing equipment is secure and the system you communicate through. You also have to reassure the audience that the meeting's security is fully maintained.
Although this is not the case for all jobs, about sensitive projects that members have to exchange sensitive information, security is one of the most fundamental factors determining a session's efficiency. If participants are skeptical about the connection's safety, they may avoid exchanging the necessary information, and you will not fulfill the session mission.
Contact us to order safe and efficient voice and video calling software. We are professionals.
Step # 5: Do not let the meeting get off track.
Although some meetings start well, people may get off track and focus on marginal issues as the session progresses. This confuses the members and keeps you from having an efficient meeting.
Due to the fact that many video conferencing sessions are held in audio and not video, some people may leave the meeting and go on to other personal work without you realize. This causes fragmentation and inefficiency. Moreover, at the end of the session, there will be no instrumental achievement.
Step # 6: Ask members for their opinion.
Before the meeting, you can ask participants' opinions to have a better video conference session. Knowing the members' needs before holding a meeting can help you a lot in setting the meeting's conditions and goals. Furthermore, after the appointments, you can ask about their ideas and if they have any suggestions or criticisms, use them to hold the following meetings more efficiently.
Step # 7: Gradually stepping virtual meetings
If your video conferencing sessions take a long time and you can break them down into shorter ones, try to do this. Shorter callings help you and other members remain focus. Divide long sessions into small ones and set a short time for a break between them.
At the end of each short section, announce the outcome so that everyone knows exactly what was being discussed now and what the result was.
Step # 8: Record video conferencing sessions and share with members.
Many unexpected events may occur. Some members may not be able to make voice or video calls or may have to leave the group in the middle of the meeting.
To make virtual sessions more effective, always record and share them with other members.
Meetings may contain important data that needs to be listened to again. Instructions, tutorials, and documentation are some of the things that may need to be reviewed.
On the other hand, reviewing the sessions will help you find your management's strengths and weaknesses and move the upcoming sessions forward with more skill and mastery.
The recorded file of the meetings is, in fact, a kind of evidence. A document that you can cite and no one can deny or ignore its content.
Step # 9: Use the right software.
Every business needs its own video conferencing software. Of course, the software used to educate and communicate with elementary school children is different from that used for video communication between physicians from one hospital to another.
Different needs require specific characteristics.
Try to choose software that suits your job and provides you with features that make your meetings more efficient and engaging.
At SOJECT, we produce specialized software for our clients. We help you identify your needs, then design and create your video conferencing software based on the requirements.
Our specialists at SOJECT also support the software to let you experience better video conferencing sessions.
Contact us for more information.
Here are some tips to help you get the most out of your video conferencing session
Make someone responsible for monitoring video conferencing sessions.
Turn off extra laptops and cell phones unless you are going to show content to all attendees on these devices.
Try to set up the video conferencing camera so that you have face-to-face communication with the other party.
Assign different tasks to different people present at the meeting to help you during the session.
Try to make video conferencing sessions as short as possible to be more effective.
Serve attendees at long conference sessions if needed.
---