Cost Reduction in Startups; 11 Strategies to Reduce Costs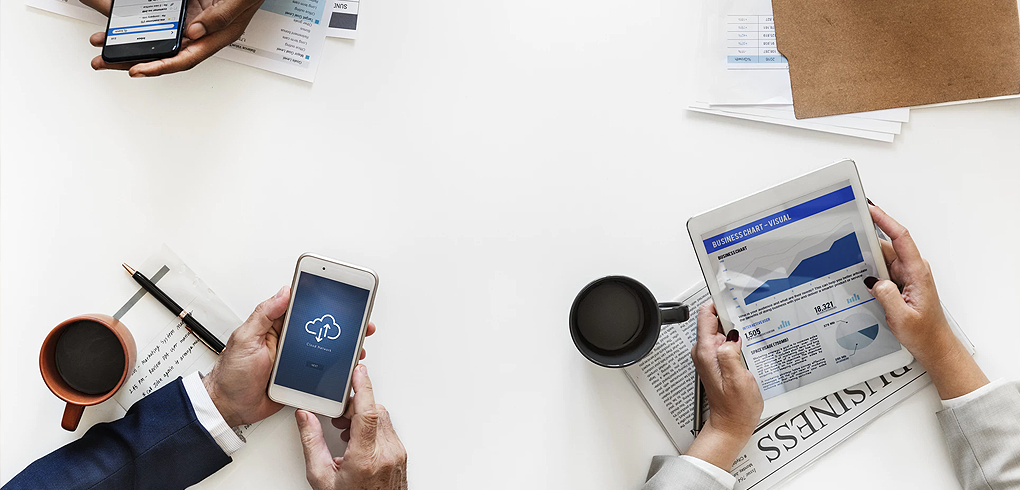 Cost reduction is always important for startups. However, it is much more critical in the unfavorable macroeconomy and the famine of capital. These conditions challenge the startup capital and increase the risk of startup failure. Therefore, the startup management team should make sure that what they are going to cost is necessary.
Of course, cost reduction does not apply in all cases. Justified and timely costs help the startup achieve growth, competitive advantage, new opportunities, and productivity. Furthermore, some costs make the startup more successful in attracting customers and earning money.
In other words, it costs money to grow a startup, but how you spend it is the matter.
In this article, SOJECT looks at ways to strategically reduce startup costs to overcome the challenge of capital famine and economic crisis.
Reduce Marketing and Advertising Costs
Among the marketing strategies for your startup, take social media seriously. Marketing in this way is much cheaper and sometimes more practical than costly solutions such as billboards on highways. On the other hand, your target customers are not necessarily all the people who cross the road on a daily basis.
For example, by creating a blog that produces valuable and helpful content, you can increase your site traffic and introduce your products and services to potential customers. All you have to do is to update your site with valuable content two or three times a week. This will significantly increase the chances of your site being visited.
Be Creative Like Dropbox!
In the first years of its establishment, Dropbox creatively attracted customers. The company has more than 100 million users today. However, when they launched the file-sharing service, it was not available to the public. New users had to register on the waiting list to be invited and join the service.
To increase the number of people registering, the founders created a video that introduced the features of this service to potential users. They did not pay the film companies that make the promotional videos. In fact, they made the video themselves and filled it with all kinds of references and resources that users like. The popularity of this video made it the subject of the media front page. After that, the number of page views increased from 5,000 to 75,000 overnight.
Apply Strategic Measures through which You Can Reduce Costs of HR
It may be unnecessary to hire staff for all practical responsibilities in the early stages of startup growth. For example, a full-time accountant and human resources manager are among the positions you can outsource their responsibilities. Assign some of these duties to specialist companies at a lower cost under a short-term contract. Assume accounting as an example; There are companies that perform all accounting responsibilities by telecommuting or assigning part-time employees to you. In this way, you do not waste your money to hire a certified accountant and pay high salaries and insurance.
Hiring professionals leads to high costs for salaries, insurance, and etc. Therefore, outsourcing can help reduce the costs of the startup. Thus, before hiring an accountant, you can Google the companies that provide accounting services or work part-time with newcomers who are still studying or have just graduated.
Operating Costs
Cost reduction is also possible by avoiding unnecessary payments. Some small expenses become significant in the long run. So check your payments during the week, identify and eliminate unnecessary items.
For example, insurance service providers have different rates. After comparing, choose the company with the lowest price that meets your needs.
As you know, getting a loan comes at a cost. Examine the effect of the loan and its repayment on the startup's cash flow by analyzing the costs and benefits. Excessive debt reduces the company's creditworthiness and thus the opportunity to receive a loan in the necessary circumstances.
Efficiency
Time for a startup is like gold. So prioritize your activities to make the most of your time. Surprisingly, many startups do not have a good plan. They waste their time or work full time but with low productivity. While by increasing productivity and efficient use of time, you can attract more customers and increase startup revenue.
Consider team members who spend a lot of time on meetings. This precious time can be spent marketing and networking to find customers for the startup. For better time management, it is recommended to plan your work activities and carefully follow the progress. You will notice a decrease in stress levels and work pressure. On the other hand, increasing productivity will definitely be accompanied by reducing costs. Your time should be spent on the topics that work best for you.
Use programs like Trello for team coordination and time management.
Barter Transactions
If you lack liquidity, look for solutions to get the services you need at a lower cost. One of these solutions is barter transactions, in which you can offer your startup product or service in exchange for receiving assistance from other companies. Consider, for example, a marketing services company that turned to Company X for site design in the early days of its inception and offered marketing services to the site design company instead of paying cash.
Paying for Services with Shares
As the startup grows, you need different people and teams assistance over time. If you run out of cash, the alternative option is to divest a small percentage of a startup stock. However, it may cost you less. But it's important to whom you sell the share; in the future, you may have conflicts with your shareholders.
You can also use this method to pay a percentage of key employees' salaries. In this way, in addition to reducing running costs, employees become startup shareholders and are more motivated to work.
In 2005, David Chou accepted to paint on the walls of the Facebook office for a salary of $ 60,000. Facebook was having trouble paying his salary at the time and offered to give him a small percentage of Facebook shares. It was hard to predict that Facebook would grow so big that day. But David Chou accepted the risk, and years later, on the day of the initial public offering of Facebook shares, his stock had reached $ 200 million.
Income Model
Finally, do not be afraid of changes in your income model. In addition to managing and reducing costs (as much as possible), reviewing or changing your revenue model may also be a good option to increase your revenue. Maybe you made a mistake in your predictions.
For example, depending on your business model, you may be able to increase your startup revenue by changing your revenue model from selling your product to a monthly subscription. Also, if you use the Freemium revenue model, you may increase the conversion rate of users by analyzing the data and changing the amount of your paid services and A / B testing.
Second-Hand Equipment
Buying a repaired office desk, computer and other office supplies is not a shame at all, especially when you have a limited budget and are new to the job.
You have to be practical. If buying second-hand equipment can save you money, there is no reason to miss it. In addition, furniture, computers, etc. can be painfully costly. Buying second-hand equipment, you can save at least 50% of what you usually pay for new equipment. If you spend a little time, you can easily find the right one.
Use Technology for Financial Management
One of the main reasons that small businesses are growing today is the increasing use of software and technology. For example, you can use the SaaS (Software Services) tool for billing and accounting to make these processes more efficient. They can eliminate the need to hire a payroll accountant and other staff that could be detrimental to your profits.
Also, using EPI Market is a solution that can reduce your costs by up to 80%.
Digital Documents instead of Paper
In an increasingly digital world, paper is becoming more and more useless. However, from a small business perspective, forgetting paper is very cost effective. Consider the amount of money you can save by keeping bills, invoices, customer records, etc., in a digital format instead of a paper/print format.
Tuners are expensive, and printer maintenance costs are high. Therefore, it makes sense to minimize the use of printers in the office. In addition to saving on printing costs, keeping digital records also helps identify financial leaks and intra-organizational fraud. So, here's another way you can reduce your startup cost.
SOJECT Helps You Reduce Your Startup Costs.
If you are looking to reduce your costs, you can count on SOJECT.
SOJECT is a software company that produces the software you need at a reasonable price. In addition, if you need programmers in various fields, we will provide them to you. You no longer need to hire a full-time employee and insure him. We have done this for you. Even if you want a complete team, SOJECT will provide it for you. We can assemble a team of various experts in the field of software and provide it to you at a reasonable price.
So contact us now.
---